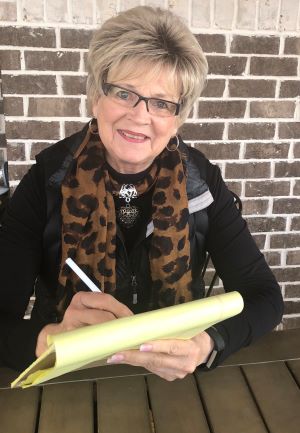 Happy Thanksgiving from Tennessee!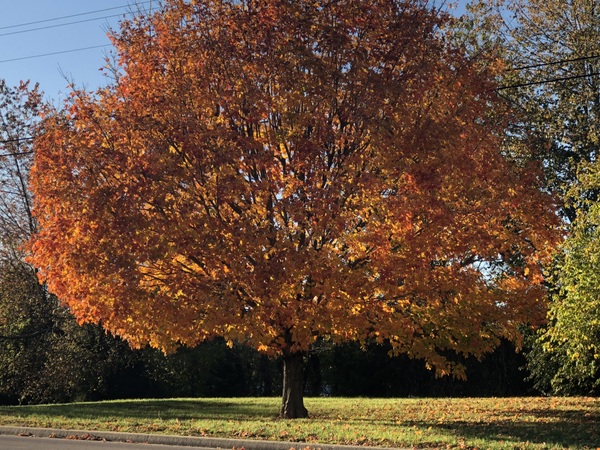 It's a beautiful sunny 65 degree day here. The gold leaves adorning the trees are breathtaking. I especially can appreciate this weather and scenery after my family in South Dakota sent pictures a couple days ago of 6" of drifting and blowing snow and a stinging 3 degrees above zero. Yikes! I don't miss that!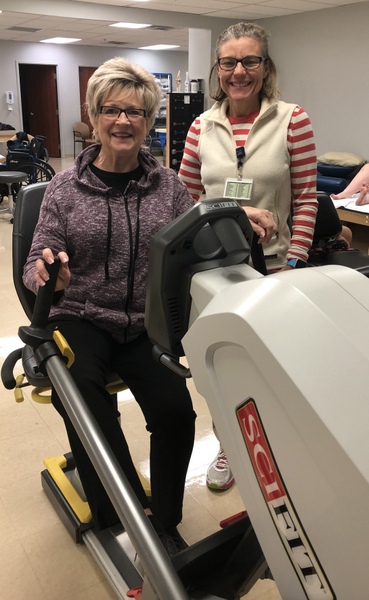 My life for the past several weeks has consisted of doctor appointments and intense physical therapy at a rehab center which is only two miles from our home thankfully. I am so pleased to be working with good doctors and physical therapists. Kimberly (physical therapist) makes me hurt to get better! I am learning to walk and to do steps again---feel like I am an old toddler right now, but the good news is, I am potty trained! HA!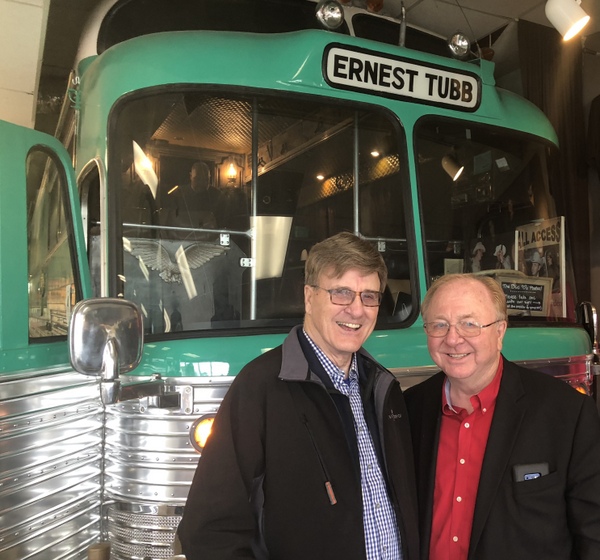 A few days ago, Larry's brother, Leon, and his daughter, Larissa, who is a song writer and singer, drove a truckload of her belongings here as she bought a home. Can you believe it is only 4 miles from us? It wasn't planned but God knew how nice it would be to have some more family here. Now Larry's brother, Leon, will hopefully come often to visit so the brothers can spend more time together.
While here, Larissa was invited to be a guest at the Nashville Cowboy Church that is just a stone's throw from Opryland, so Larry, Leon and I were able to attend. There was a deja vu moment when the pastor announced that he remembered us when Lowell, Connie, Larry and I ministered and sang at Pastor Jimmy Snow's (Hank Snow's son) church in Nashville. Wow! That was 50 years ago and here we are meeting again!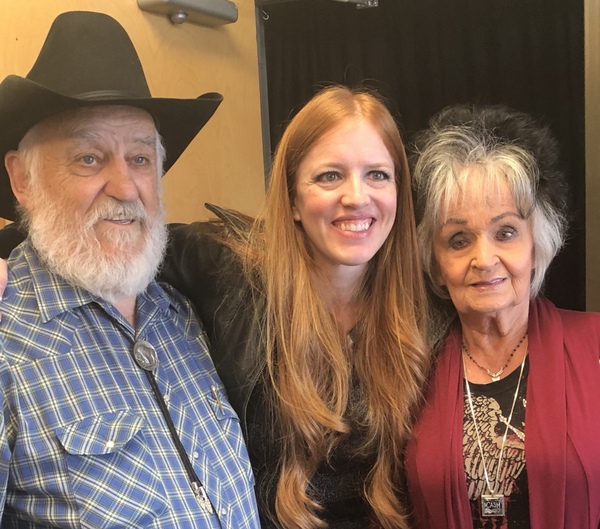 (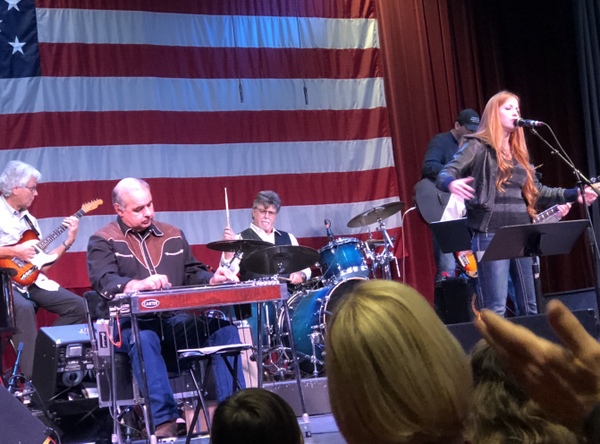 Pastor Yates, Joanne, and Larissa Lundstrom
Pastor Yates' wife, Joanne, is Johnny Cash's sister who is still singing and recording at 80 years of age! (There's hope for us!)
Thinking back, Larry and I, along with Lowell and Connie recorded at the RCA studios here in Nashville in the 1960's. I vividly remember as we drove our old Flex bus into the city the roads were all tore up with road construction. The traffic, even back then, was terrible. Of course, Nashville, at the time was known as the mecca of authentic country music. I remember after we had hit several potholes causing us to be tossed back and forth in the bus, I affirmed, "I would NEVER want to live here!" AHA----and here we are! As they say, "NEVER say NEVER!" We live 22 miles from downtown Nashville and yes, the road construction is worse than what it was then, the traffic is 100 times worse, and the area is bursting with new homes being built as 100 people are moving in every day. After saying all of that, we are still thrilled to be near our family, and we are loving it, thankful for this opportunity. We waited years for this time to come and for us to be together.
Larry is Larry---and he is active witnessing ---at the clinic, to doctors, while on the phone, at the grocery store---wherever he is! He has had the privilege of praying with many, many people. I appreciate Larry being so patient with me as I have been in need physically and graciously stepping up to help me.
This Thanksgiving, we are so thankful for the gift of salvation that we answered when the Holy Spirit wooed us and we gave our hearts to Christ. We are so thankful that He called us into ministry and blessed us with a wonderful family, office staff, extended family, friends and partners. Larry and I have learned that "If you are always grateful and thankful, you will always have something to be grateful and thankful for."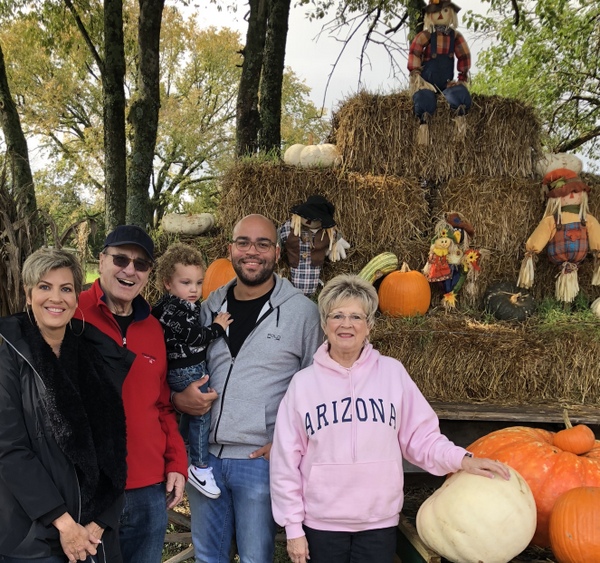 "In every thing give thanks: for this is the will of God in Christ Jesus concerning you." 1 Thessalonians 5:18 (KJV)
Gloria
---
REFLECTION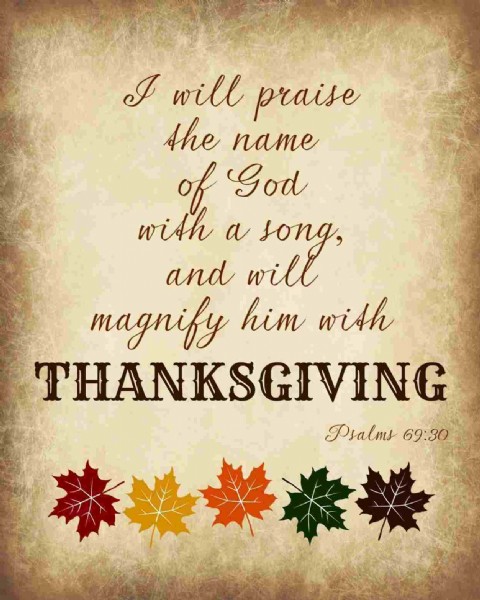 ---
RECIPE
Pumpkin Mallow Dessert
32 marshmallows
1 cup pumpkin
1/2 tsp cinnamon
1/2 tsp pumpkin pie spice
1 cup whipped topping
14 graham crackers, crushed
melted butter
Melt marshmallows, pumkin and spices in a double boiler and let cool. Add the whipped topping, folding it in, set aside.
Crush 14 graham crackers and add a little melted butter. Sprinkle in bottom of 9x9 pan. Pour in pumpkin mixture and sprinkle some crumbs on top. Chill several hours. Dot whipped cream on top to serve.