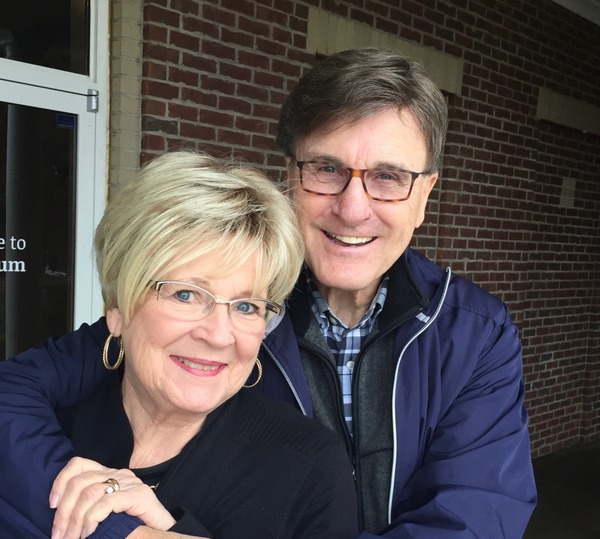 Happy Valentine's Day!! We pray you have a day full of love and amazing memories!
We are getting better day by day. We appreciate your prayers. We may not hit the pace we would like, but we look forward to continuing to do what we love to do!
We are expecting great things as we fulfill our upcoming schedule in Hawaii! Here is our love story and some encouragement for you today:
Heart-shaped boxes of chocolate wrapped in shiny red foil, dancing hearts suspended from ceilings, a full assortment of Valentines: plain, lacy, funny, sentimental, heartwarming and more (expensive, may I add?) all grab our attention as if to announce "LOVE IS IN THE AIR!"
When I saw this in Walgreen's drug store recently, I couldn't help but reminisce back to my former life as a single girl looking for God's mate for my life. I must share with you that I dated some great guys, but I knew God had one—and only the right one—to be my life's mate. I took that very seriously because I knew without a doubt I was called into full time ministry. That made dating and searching extremely stressful and needless to say, a very intentional journey; a journey that I knew had to ultimately direct me to the one God would pair me with. Every day since I was 8 years old, I had prayed for God to bring that mate to me. I was now 20 years old and back then, that was getting old to get married! How crazy is that!
Along my journey, I dated guys from all over and how unique it was that God brought me back to my hometown, home church, and to my teen rival in our church youth group. Through a series of events, starting with Larry's brother, Lowell, walking up to my car after church (as they were home off a five month tour) leaned into my car window and pointedly said, "Hey, Gloria. Why don't you date my brother, Larry?" Being rivals of the past, I just laughed it off at the time. That was until a couple weeks later, Larry asked to take me home from church. I conceded but had absolutely no idea that anything would ever amount to anything between us. I really thought that this may be a time that we could mend our teen rivalry and now that we were adults, we could be friends. Well, it was the beginning of God's plan for our lives which involved months and miles of events, stories, letters, phone calls and casual dates when Larry would be home off tour. Something began to draw us together, and we both knew it was truly God's call on our lives. I didn't know until we started to grow closer through dating, that he, too, was very serious about finding the right one… God's one and only lifetime mate.
Let me move on—after dating for a year, I just knew it was all coming together, but Larry closely guarded his feelings to the point that he never even said, "I really like you," or anything similar. I began thinking, I can't just sit here and wait if he does not have intentions in the future for us, I will just move on. Then one spring evening, we were at his parent's farmhouse sitting on the couch, and I, being the strong bold Norwegian that I am, needed to know NOW if this relationship was going to be a STOP or a GO. I took a deep breathe, mustered up courage and said, "Hey, Larry. You know we have been dating for over a year, but I don't know what future intentions you have for us, if any, as you have never even said the words, 'I like you'!" He appeared to be a bit shocked but I continued on, "Do you like me?" And now to my shock, with a straight face, he firmly answered, "I don't like you." At that moment, my heart sunk. But then, he reached over, taking my hand and expressed, "I don't like you; I love you." We both chuckled and laughed and that has been the joke between us for years. That statement was his commitment.
I liken that part of our love story to our relationship with God. He is there on the sideline wanting a relationship with us, but God is waiting for the moment we move from "I like you…I guess" to "I love you and want this relationship forever." "And you shall love the Lord your God with all your heart, with all your soul, with all your mind, and with all your strength.' This is the first commandment. And the second, like it, is this: 'You shall love your neighbor as yourself.' There is no other commandment greater than these." Mark 12:30-31.
I am so glad Larry and I told God that we loved Him and that we love each other. At this moment, we are so thankful for 52 ½ years of marriage and the soul-winning journey we continue to navigate. Well, that's my story… and I am sticking with it!
Gloria
---
REFLECTION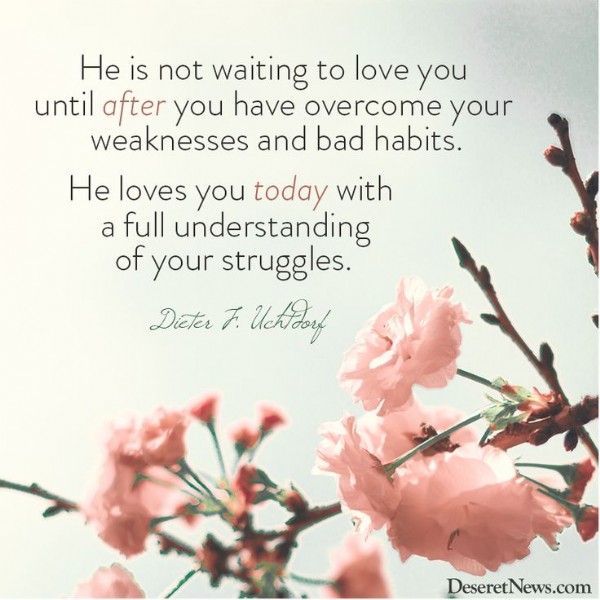 ---
RECIPE
Triple Chocolate Cake
1 pkg. devil's food cake mix
1 (4 ½ oz.) pkg. chocolate instant pudding & pie filling
1 (6 oz.) pkg. semi-sweet chocolate chips
1 ¼ c. water
¼ c. vegetable oil
2 eggs
Heat oven to 350 degrees. Combine all ingredients until moistened. Stir batter vigorously for 1 minute. Spread batter in lightly greased 13x9 pan. Bake until top springs back when touched lightly in center, 40-45 minutes, then cool.