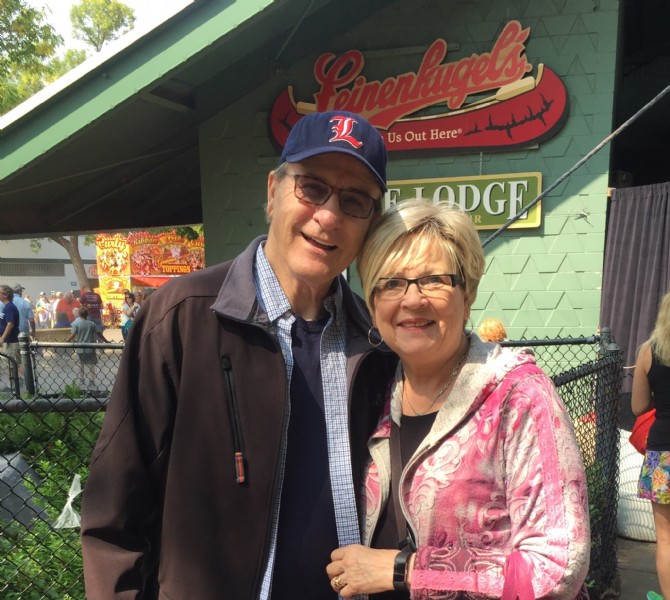 Hello from Sisseton, South Dakota!
Let me see…let me catch my breath!
What an action packed month in Nashville, TN that was filled with surgery, tests, paperwork, more doctor appointments, more tests, and more paperwork! I'm tired of looking at "white jackets" and tubes of blood. I kept telling the doctors and the lab technician that I'm going to bill them for taking so much of my precious Norwegian blood. I guess they didn't take too much, as the scale doesn't show it. I was in 7 different clinics last month; and oh the paperwork, and the same questions over and over and over…sheets and sheets at every clinic. Finally the last 8-10 info forms I filled out I was weary of them asking the same question. One of them was about family history, which I know is important, and asked about how the members of my family died clear back to my grandmother who passed away in the late 1930s. I looked at that too familiar question, "What did your grandmother die from?" tired of answering that same question I chuckled and I wrote down, "Her heart stopped"! Really, isn't that how everyone dies?
It's been a great, intense, God trusting, faith building month. We've been on a real journey with a few speed bumps, but God has and will see us through. It seems that the last two years the devil has been trying hard to block us in our ministry but God has remained faithful and we have to realize all the more that our bodies are the temple of the Holy Spirit and our job is to take care of them.
We're thankful that my report was good after surgery and the tumor was benign. After the surgery they did a follow up CT scan and found an 11 centimeter cyst connected to my kidney but the doctors and the surgeons have decided that it is more dangerous to try to remove it than to leave it at this time. If it causes more trouble they will try to do something then. They are quite certain it is not cancerous so we are grateful for that.
We were so blessed to be in Nashville where our children are. They taxied us to all of our appointments and treated us like a king and queen while we were there. They did everything for us…what a blessing!
We flew out of Nashville on August 30th and we took the opportunity to meet Larry's brother, Leon, and to take in 5 hours at the Minnesota State Fair. How refreshing after seeing clinics and doctors and nurses and tubes of blood! We had a great time!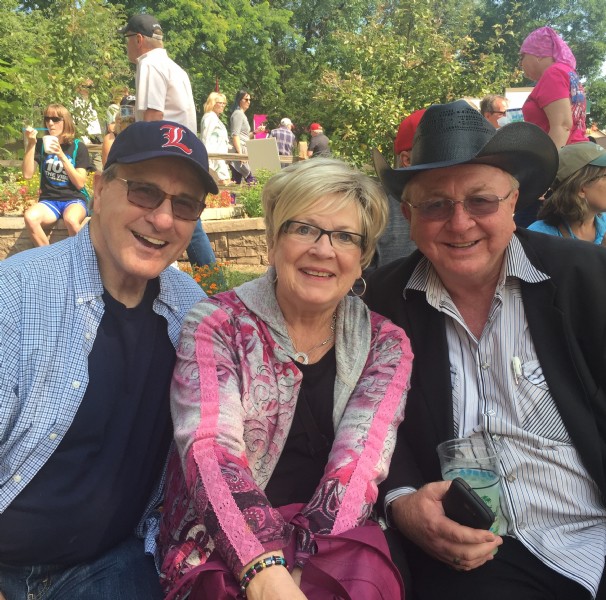 Larry and Gloria with Leon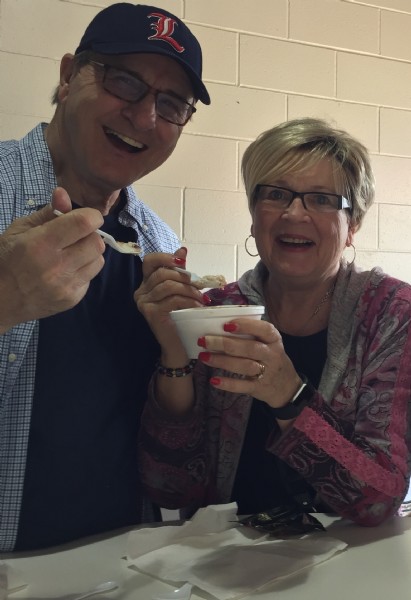 Just couldn't pass up that "Nitro Ice Cream!"
We're back in Sisseton now preparing for this month of services. Larry is gnawing at the bit to get back to preaching after what he calls "idling" for one month without a service. We are looking forward to our rallies this month and praying for God's help and direction to complete those that have been advertised. Then we will have to back off again per doctor's orders for a bit.
Larry and I want to thank you for your faithfulness at this time, your prayers and your love. You truly are family, thank you.
Plan to join us for our upcoming services! This Sunday is "September Fest" with a lunch to follow!
Sunday, September 10th – 3:00 PM at Miltona, MN
Miltona Community Center, sponsored by Rose City Free Church
5590 Cty Rd 14, Miltona, MN 56354
Sunday, September 17th – 10:00 AM at Burnsville, MN
The Father's House at the Burnsville High School - Mraz Theatre
600 E Hwy 13, Burnsville, MN 55337
Sunday, September 24th – 11:00 AM and 2:00 PM at Mud Butte, SD
Opal Community Church
17391 Opal Rd, Mud Butte, SD 57758
Wednesday, September 27th – 7:00 PM at Bowman, ND
Four Seasons Pavilion
Hwy 12 & Main Street, Bowman, ND 58623
Gloria
---
REFLECTION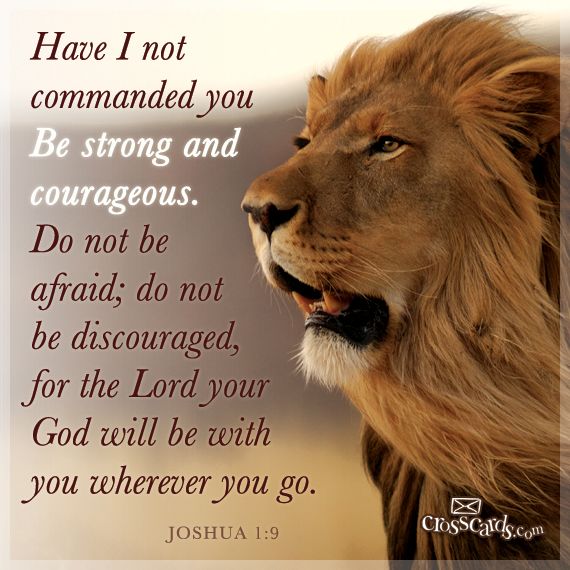 ---
RECIPE
Toffee Bars
1 1/2 c. butter
1 1/2 c. brown sugar
2 egg yolks
3 c. flour
1 1/2 tsp. vanilla
6 Hershey bars
Mix all ingredients together (leave out Hershey bars). Spread in a small cookie sheet. Bake at 350 degrees until golden brown (about 25 minutes). Place Hershey bars on top of warm bars and spread. Let cool and slice.
---