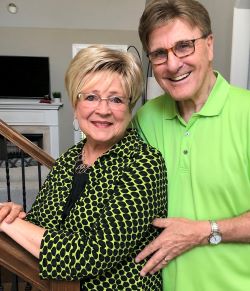 "And as it is appointed unto men once to die, but after this the judgement:" Hebrews 9:27
We are going to talk about something a little uncomfortable because most don't like what it represents, but the scripture above tells us that each one of us is going to experience death. On top of that, we never know when this will happen in our lives. We may have thoughts of living to a ripe old age (that I am nearing more and more), but we aren't guaranteed that. Those that were sleeping in a Florida condo fully expected to wake up the next morning; they did not expect that the condo would collapse and eternity would be a reality in their lives.
As we talk about death, the scripture says°but after this. After death, there is more. There is after life which is eternal, forever and forever. There is: the judgment.
The judgment is the time when the decisions we made while walking the earth are seen. Ultimately the word judgment is not a good or bad word. The definition in the Merriam Webster dictionary gives this definition: a decision or opinion (as of a court) given after careful consideration. In itself, the judgment isn't bad, it is the act or time taken to consider the actions and make a decision based on what is learned. For us, the judgment is sheep and goat time as Jesus reveals in John 5: 28-29,
"Marvel not at this: for the hour is coming, in the which all that are in the graves shall hear his voice, And shall come forth; they that have done good, unto the resurrection of life;" The decision/conclusion made is a good outcome. This is the destination of the narrow road, a blood bought road by Jesus. There is an infrastructure bill in our government that is being debated and the cost is projected in the trillions. The roads, bridges and pathways will only provide passage from city to city. Yet, the narrow road that Jesus refers to had an even higher cost, and yes, there are some restrictions, but it has an unbelievable destination! Rev 21:4, "And God shall wipe away all tears from their eyes; and there shall be no more death, neither sorrow, nor crying, neither shall there be any more pain: for the former things are passed away."
And just as there is a narrow road, there is a wide road with another destination. The rest of John 5:29 says, "and they that have done evil, unto the resurrection of damnation." Revelation 21:8 goes on to say, "But the fearful, and unbelieving, and the abominable, and murderers, and whoremongers, and sorcerers, and idolaters, and all liars, shall have their part in the lake which burneth with fire and brimstone: which is the second death."
There is a distinct difference between the two destinations at the end of each road. What you won't find at the end of the narrow road are things like death, sorrow, and pain. Unlike the physical roadways that criss cross the US, these roads are not measured in miles but rather in who and what you believe. Above in verse 8 of Revelation 21, there is a list of who will be in hell for all eternity. Furthermore, Jesus described the rich man in hell, when he said in Luke 16:23 "And in hell he lift up his eyes, being in torments." This isn't torment where you know eventually it will end. This is eternal (neverending) torments, and I can only imagine there were more than physical torments. There were torments of regrets knowing his family was living like he was so he wanted a witness to tell his brothers they are headed for a prison of fire and remorse. Torments for all eternity. What will it cost to get off the broad road? What will it take to change directions?
It will take a turn in your heart—a turn to Jesus Christ, recognizing Him as your Lord and Savior. The Bible says in John 1:11-12, "He came unto his own, and his own received him not. (some preferred the broad road where there are no restrictions and all sin is approved and allowed.) But as many as received him, to them gave He power to become the sons of God, even to them that believe on his name".
It is simply:
Admit you are a sinner°

The Bible says all have sinned

Believe°

He that believeth not is damned

Confess to God from your heart°

your sins and ask forgiveness.
Lord Jesus I am sorry for my sins, I am lost on a bad crowded road and I recognize by what I feel in my heart and what the Bible says this road will take me to hell. Please forgive my sins and come into my heart as I now make the turn to You. Amen
Just a reminder, please join us each Wednesday @ 11:00am for Coffee & Connect Live in our Facebook Group, Larry Lundstrom Ministries. If you miss it there, you can see all the videos on our website by clicking here.