Merry Christmas from our family to yours!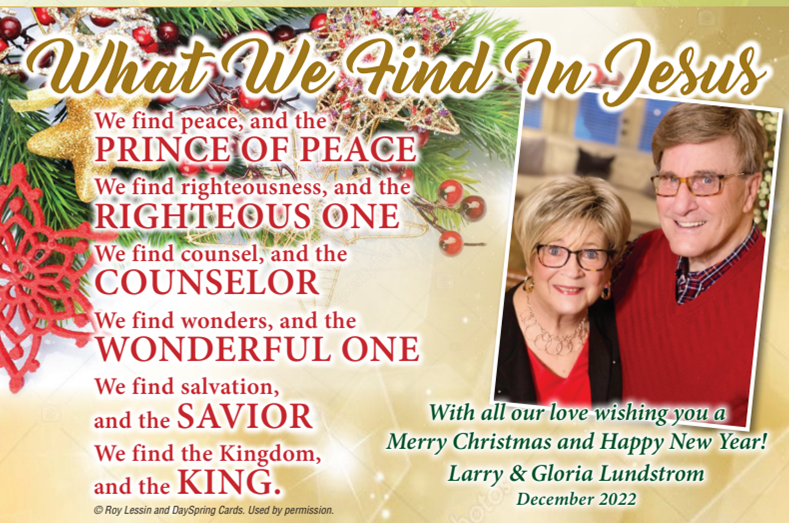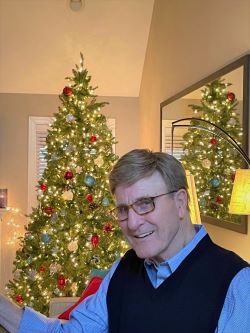 This year has brought many changes into our lives, ministry and family.  We rejoice in God's goodness and faithfulness through this new journey.  We want to thank you, our extended family, our partners and dear friends for your prayers that have sustained us.  Thank you, also, for your gifts that have brought support  to keep the ministry reaching out and touching lives with the Gospel of Jesus Christ.  You have helped make it happen and this Christmas, our hearts are overwhelmed with thanksgiving and gratitude for you!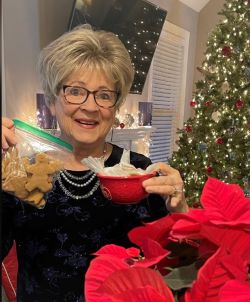 We look forward to being home in Tennessee with our family this Christmas.  We are excited about time together and eating lots of treats!  We also greatly anticipate receiving your cards, letters and photos as we love hearing from you and being updated on what is happening in your lives.  We are happy to rejoice with you and to pray with you for the needs you face. Please know we love and appreciate you!  Have a very blessed Christmas!  
Two things we thought you might enjoy:
1)  On our COFFEE & CONNECT LIVE this past Wednesday, we were excited to host our dear friend, Jeff Nordin.  He shared some amazing testimonies, an encouraging word and his musical talent as he played some of our favorite Christmas carols as only he can!  You can listen below:
2)  Here is an article about the FIRST REAL CHRISTMAS I experienced as our family came to know Christ.  Christmas was forever changed, as well as, our lives!
MY FIRST REAL CHRISTMAS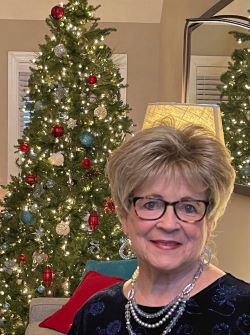 Snowflakes softly falling like lace doilies, Christmas carols playing ,lights twinkling on the trees, and family coming home all bring back memories of Christmases past. I still remember the first Christmas after I asked Jesus into my heart. I was eight years old. Christmas changed!
Up until then, Christmas was all about Santa Claus (even though I really questioned that story because I couldn't imagine that anyone―most of all a jolly fat Santa―could actually get down our chimney carrying gifts, no less). I was thinking, "Gifts? No. M&Ms or raisins? Maybe."   Besides that, our house didn't have the fireplace opening that all the Christmas storybooks depicted. I often wondered if he'd end up in our attic.
This first Christmas, we were attending church and the true story of Christmas was read about a baby born in a manger.   I remember singing, "Away in a Manger."   This was my first year I was invited to be in the Christmas program.   Wow, that was exciting for this eight-year-old!  I got to be an angel watching over the baby Jesus in the play. Of course, my brothers knew I wasn't an angel at home...but in church I was! I still remember the homemade costume with a halo made out of sparkly pipe cleaners twisted together to make me look angelic. It was all so new and fun to me.
This first Christmas, I remember I was so intent to see that same "bright star in the east." I'd pile on the layers and squeeze into my snowsuit, run out into the mammoth snow banks and lie down. I'd stretch out my arms and paddle them as fast as I could to make a snow angel. Then I'd lay there, in the silence of the night, and gaze up into the heavens in hopes (and determination) that I could find that same bright shining star that announced the birth of the Christ -child.
This first Christmas, "Home" was totally different. My brothers and I made a makeshift manger where I laid my doll wrapped in a blanket. I was Mary, one brother was Joseph, and all the others  were wise men. Then we proceeded to recite our lines that we had learned from the church Christmas program. I remember Mom reading the Christmas story as we sat and listened intently.  Then, KABOOM! It was time to open presents.  Can you imagine seven boys and me and the accompanying noise and squealing that filled the air as we ripped open our gifts? If I remember correctly, we each received one larger gift, which mine was always a doll, and then something like a paint set, coloring books or crayons.
Yes...as I think back to my first real Christmas, knowing Jesus as my personal Savior, it was truly an unforgettable experience.
I don't know about you, but I often long for those seemingly simple but unforgettable Christmases of days past. In the midst of the busyness and rushing this year, may we all take time to reminisce our first Christmas.  And if you have yet to experience your first real Christmas….it isn't too late! Pray right now:
THE SALVATION POEM
Jesus, You died upon the cross (Romans 5:8)
And rose again to save the lost (John 3:16)
Forgive me now of all my sin (1 John 1:9)
Come be my Savior, Lord and Friend (Romans 10:9)
Change my life and make it new  (2 Cor. 5:17)
And help me, Lord, to live for You.  (Colossians 2:6)
-Matt & Sherry McPherson, 2021 Salvation Poem Foundation Inc
May you feel His presence this Christmas and always.
Gloria