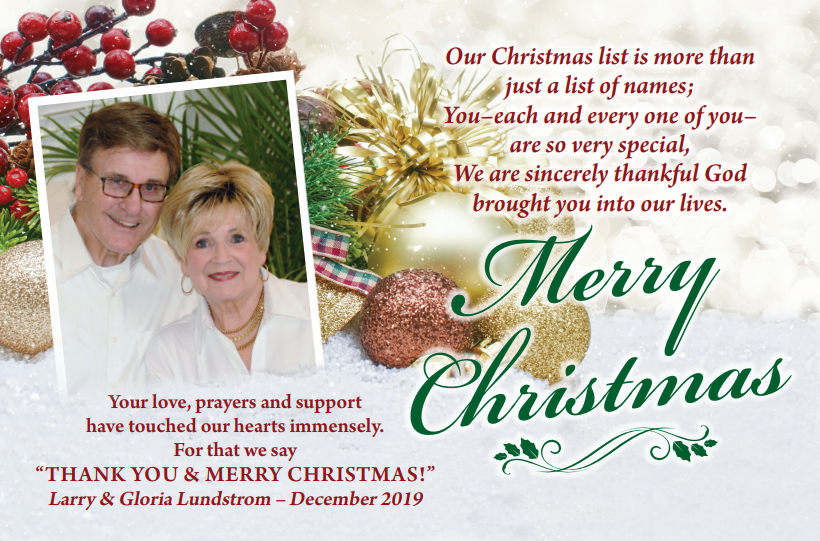 Let's face it—Christmas, unfortunately, can turn into a Christmas crisis. Things can easily escalate from fun to feuds, inspirations to exasperations, from giving to non-forgiving. Please allow me to share this article with you and then I encourage you to share it with your family to remind everyone—Christmas is about the joy of a child being born to become our Savior and Prince of Peace when we keep CHRIST in CHRISTMAS.
'Twas The Fight Before Christmas
'Twas the fight before Christmas, And all through the house, Not a creature was peaceful, Not even my spouse. The bills were strung out on our table with dread, In hopes that our checkbook would not be in the red.
The children were fussing and throwing a fit, When Billy came screaming and cried, "I've been bit." And Momma with her skillet, and I with the remote, She said, "You change one more channel and I'll grab your throat." When on the TV there arose such a clatter, I sat up on the couch to see what was the matter.
When what to my wondering eyes should appear, The cable was out, it was my worst fear. "The Cowboys, the Celtics, the Raiders, the Knicks, Without the sports channel I'd soon need a fix!" And then in the midst of my grievous sorrow, I remembered the times I had promised, "tomorrow°"
"Not now, my children, but at some soon time, Dad will play with you, and things will be fine." Now under conviction, I looked at my wife, Where was my kindness? Why all the strife? My heart quickly softened; I now saw my task, Some love and attention was all they had asked.
I gathered my family and called them by name, And told them with God's help I'd not be the same. We'll keep Christ in Christmas and honor His plan. No more fights before Christmas—on that we will stand.
My children's eyes twinkled; they squealed with delight. My wife gladly nodded; she knew I was right. It was the fight before Christmas, but God's love had come through, And just like He does, He made all things new.
by Tony Cooke and David Beebe
www.tonycooke.org
This Christmas, let's be intentional to remind ourselves this is a season to share love, joy and the gift of forgiveness. It's the season to forgive the past and look forward to the future. We will be celebrating Christmas in Nashville with family and look foward to all the opportunities for memory-making!
Merry Christmas and Happy New Year!
Gloria
---
REFLECTION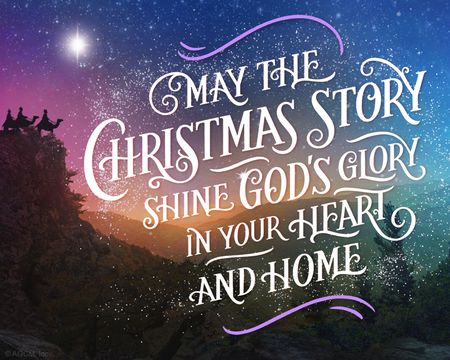 ---
RECIPE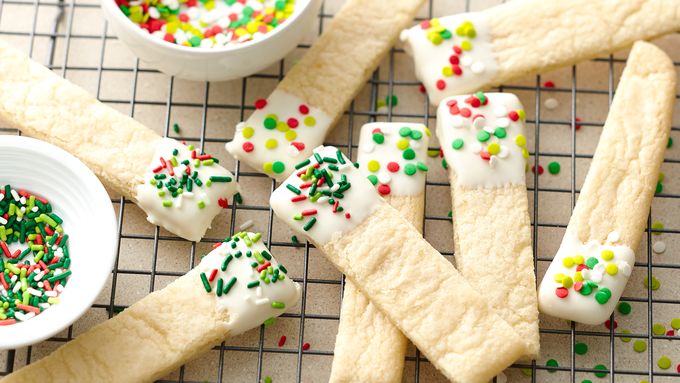 Easy Dipped Sugar Cookie Sticks
1 roll (16.5 oz) Pillsbury refrigerated sugar cookies (or your homemade recipe)
1/4 cup all-purpose flour
8 oz white candy coating (almond bark), cut into pieces (from 20-oz package)
2 tablespoons red, green or white decorator sugar crystals, decors or sprinkles
Heat oven to 350°F. Let cookie dough stand at room temperature 10 minutes to soften. Line large cookie sheet with cooking parchment paper.
In large bowl, break up cookie dough. Add flour; stir with spoon or hands until well blended. Place cookie dough on cookie sheet; press into 15x8-inch rectangle. With pizza cutter or sharp knife, cut dough into 30 (4x1-inch) sticks (do not separate).
Bake 12 to 15 minutes or until edges are light golden brown. Cool 2 minutes. Cut into 30 sticks with pizza cutter or sharp knife. Cool 1 minute; remove from cookie sheets to cooling racks, separating into cookie sticks. Cool completely, about 20 minutes.
Meanwhile, in small bowl, melt candy coating as directed on package. Dip one end of each stick into candy coating; dip or sprinkle with sugar crystals.
---