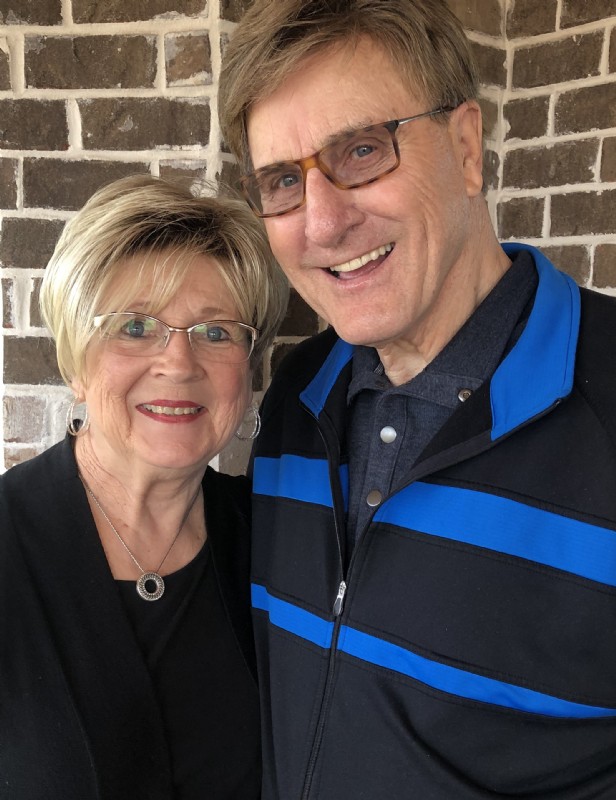 Hello from Nashville, Tennessee! What a difference a few days can make in our lives! It seems like all was looking up and then the bottom fell out of everything boggling the minds of every American at the rapidity and extent of life as we know it changed. Right now the world is essentially at a standstill.
Nashville is known as one of the top entertainment cities of the US and now it feels more like a ghosttown. The past month it has been deluged with devastating flooding, a deadly tornado killing several dozen with hundreds of homes and businesses destroyed leaving many homeless or without employment, and now the Coronavirus. Like many areas of the U.S., the virus has engulfed our local area and the health department has ordered all to shelter in place for two weeks to help stop the spread at this time when the U.S. has reached a bleak milestone. With all of that being said (and I know you have heard it over and over), we see much panic and fear gripping a great number of people.
My memory is drawn back to the month of December and as I always do, I was praying and asking God what is coming in the new year. What do I need to know to move forward in the next year (2020)? As I prayed for weeks, it seemed like heaven was silent. My daughter, LaDawn, kept asking, "Mom, what is God saying about next year?" I didn't have an answer and then finally the second Sunday, January 12th, Larry and I were in the car on the way to church. Actually I was agonizing and wondering, what do I need to know about this coming year? Then...BOOM...like a lightning flash came two words---"HOLD ON!" I was physically taken aback and pleaded, "God, what does that mean? Hold on?" God began to speak to my heart, "Hold on---when things are falling apart. Hold on to your faith---stay firm. Don't be moved. Hold on---when fears try to wear you down. Hold on to your beliefs---don't compromise. Hold on to my Word. I promised I would never leave you nor forsake you. Hold on---I will see you through. Call on Me!"
Now, as we have had difficult experiences in the past month, when Larry and I struggled with the flu and bronchitis, various attacks on our family, hearts breaking, the flooding, the deadly tornado, and now the worldwide pandemic----I get what God was telling me and our family---HOLD ON! With God, we will go through it.
Could it be that God could take what was meant to destroy and instead see a mighty harvest of life as America turns back to Him? Could it be that we would once again see God as the one true God in us and our families as there is a removal of the other gods of convenience, entertainment, comfort and money that have sadly pulled us away from Him? Just thinking...
God wants us to now (no choice because we have to stay home)..."Be still and know He is God." We are finding out what it could mean when God lifts His hand of provision and protection on America. God help us---not to groan through this but to go and grow through it!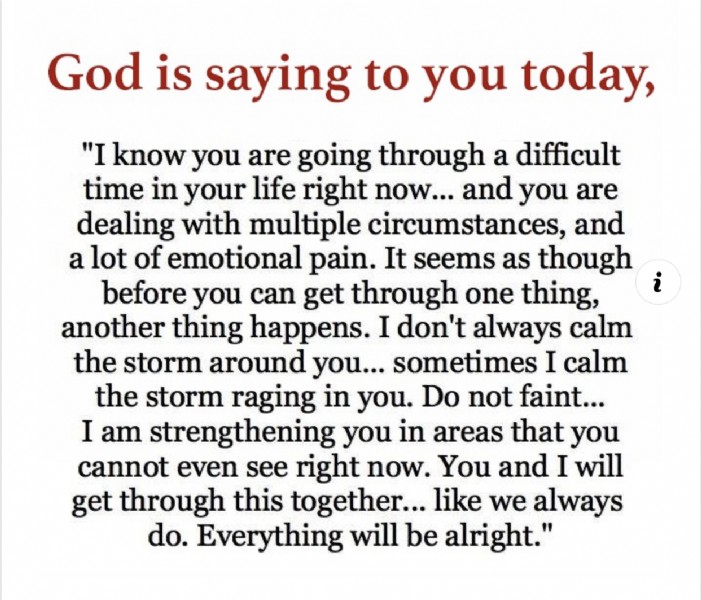 Gloria
---
REFLECTION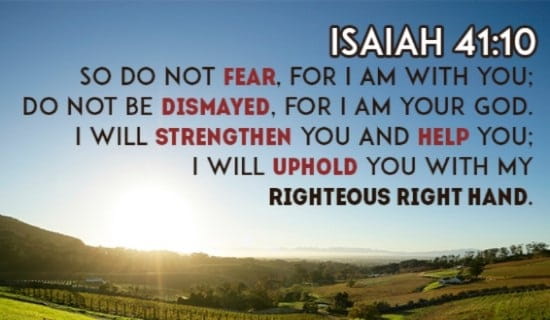 ---
RECIPE
With some extra time at home, maybe now is a great time to try all those recipes that you have set aside to try on a rainy day!
SALSA CHICKEN SOUP
1/2 lb boneless skinless chicken breast, cubed
1 14 1/2 oz can chicken broth
1 3/4 cup water
1 tsp chili powder
1 cup frozen corn or canned corn
1 cup of favorite salsa
Shredded Monterey Jack or Pepper Jack cheese, optional
In a large saucepan, combine chicken, broth, water and chili powder. Bring to a boil. Reduce heat; cover and simmer for 5 mintues. Add corn; return to a boil. Reduce heat; simmer uncovered for 5 minutes or until chicken is no longer pink and corn is no longer tender. Add salsa and heat through. Garnish with cheese if desired. Makes 6 servings so double if needing a larger portion.