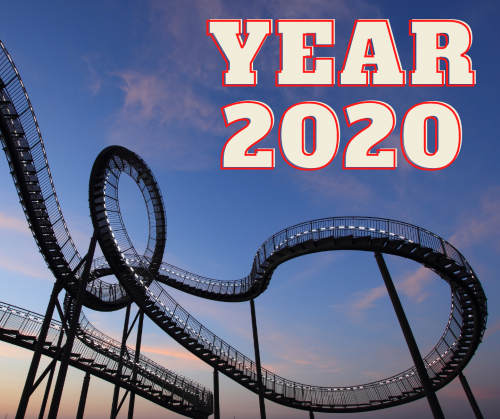 Sometimes you just have to stop, take a moment and recognize that WOW...2020 has been quite the year! For many, as we started 2020, we didn't expect the turns, the twists, the dives, the challenges we have faced and yet, through every moment, we can say,
"Your kingdom is an everlasting kingdom, and your dominion endures through all generations. The Lord is trustworthy in all he promises and faithful in all he does." Psalm 145:13
As we began this year, we didn't expect to not be on the road due to a virus.
As we began this year, we didn't expect to lose friends and partners to a pandemic.
As we began this year, we didn't expect to see so much division in our country.
As we began this year, we didn't expect many in our family to lose their jobs.
As we began this year, we didn't expect to go through another heart ablation.
Many things have been unexpected, but through the unexpected, we have also seen things we didn't expect.
As we began this year, we didn't expect to start a new avenue of ministry through Facebook called Coffee & Connect LIVE giving us the opportunity to connect and reconnect with so many that we have lost touch with over the years and to also be able to have the possibility to share the Gospel through our website and Youtube videos with countless numbers of people.
As we began this year, we didn't expect to be making numerous phone calls, texts, emails and messages to many of our friends and partners which have allowed us to share and pray and lift up each other and also recognize how thankful we are for every moment we have shared together in the past and now.
As we began this year, we didn't expect to be driven to our knees in the way that we have as we have observed things that break our hearts and yet at the same time, be so thankful that as Christians, we have the HOPE and ANSWER found in Jesus Christ which makes us all the more determined to continue to share the Gospel until our last breath.
As we began this year, we didn't expect to see hardships that our family has faced, but have also drawn us together and have given us the ability to trust in the Lord with all our hearts for provision, guidance and miracles.
As we began this year, we didn't expect to need to undergo another procedure to correct my Afib, but through it and being a part of a clinical trial, I have a testimony to share.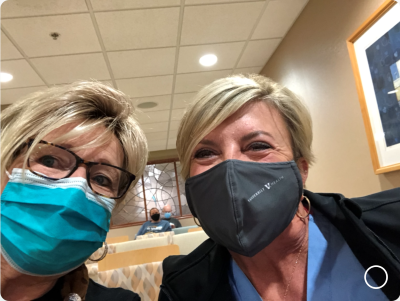 Here I am with my nurse Diana Crawford who helped with the clinical trial through Vanderbilt Heart Clinic in Nashville, Tennesee. She attended a rally in Minnesota as a teenager and how wonderful it was to have her has my nurse. We love how God orchestrates thing. I am happy to say that I am through with my clinical trial and hopefully this will help with keeping my A-fib in check. It has been out of control. The heart ablation surgery went good and I was blessed with a wonderful surgeon. I'm experiencing extreme fatigue and a lot of pain that I don't know what it's from, but then again as my mother would say "Missy you're not a spring chicken anymore!"
Yes....with all of the unexpecteds of 2020, Larry and I always say we are blessed to be able to wake up together and be able to continue ministry together from Nashville. We are doing more counseling, phone calls, more mail, and more praying with friends and partners, as well as, studying and writing than ever. There are so many prayer requests and so many needs and we are so thankful that our friends and partners call us to remember them in prayer. Here's a little peak into our prayer room where we gather each morning to pray......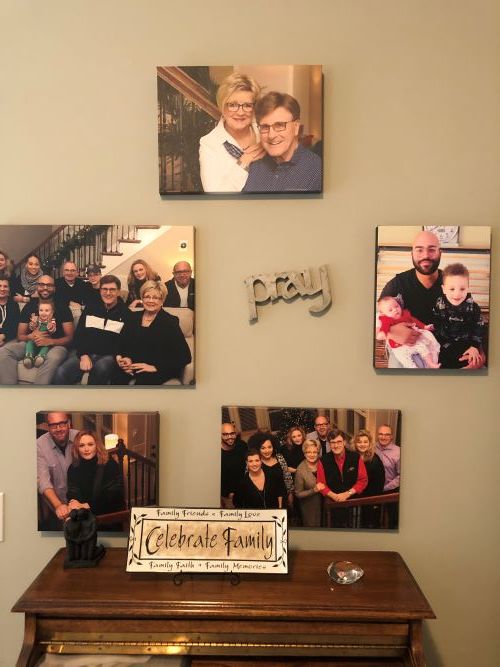 As mentioned above, another unexpected has been our COFFEE & CONNECT LIVE each Wednesday at 11 AM. It is truly our joy to connect with each of you through that avenue and we have greatly enjoyed the opportunity to share special guests. We are very much looking forward to this next month: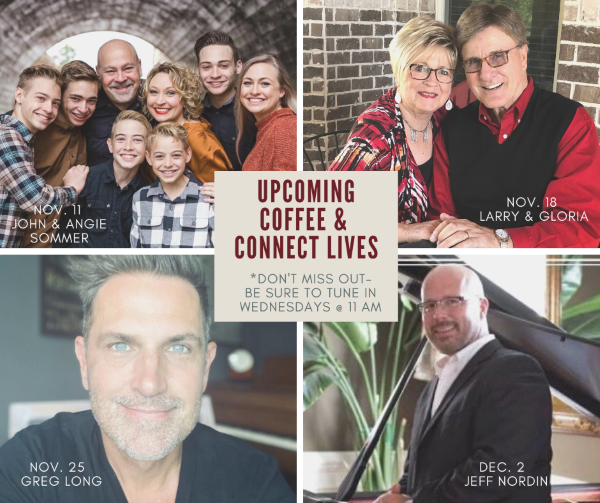 November 11 with John & Angie Sommer---John was our former keyboardist while we traveled in the late 80's. He and his beautiful wife, along with their incredible family, have a testimony to share of how COVID ended up being a blessing for their family and how God is doing amazing things!
November 18th will be us sharing personal testimonies of thanksgiving as we have seen God's faithfulness firsthand throughout the years!
November 25th with Greg Long---Greg is the son of our dear friend and fellow evangelist, Linda Long, and travelled with Lowell Lundstrom Ministries for a time. You may know him from the Christian group, Avalon, where he joins his wife, Janna, in bringing hope. This dynamic couple also serves at Woodlands Church near Houston, Texas.
December 2 with Jeff Nordin---Jeff is going to return once again and we can't wait to hear from him and be blessed by the amazing talent God has gifted him with. He travelled with us as a keyboardist and is currently the Creative Art Director and Worship Leader of Christ Chapel in Woodbridge, VA.
Wow...quite a month coming up! Here's how you can join us! To join the Facebook group,
click here>>https://www.facebook.com/groups/590560935145210 or you can wait until Wednesday afternoon to view the most recent episode right here on our website by going to the CCLIVE page. All of the videos we have done until now are available for viewing!
Before I sign off, I just wanted to take a moment to say a HUGE THANK YOU to all of our veterans who have sacrificed for our country in ways that go beyond our understanding. THANK YOU from the bottom of our hearts for those who have served and those who are currently serving. May the Lord BLESS YOU, KEEP YOU and MAKE HIS FACE SHINE UPON YOU today and always!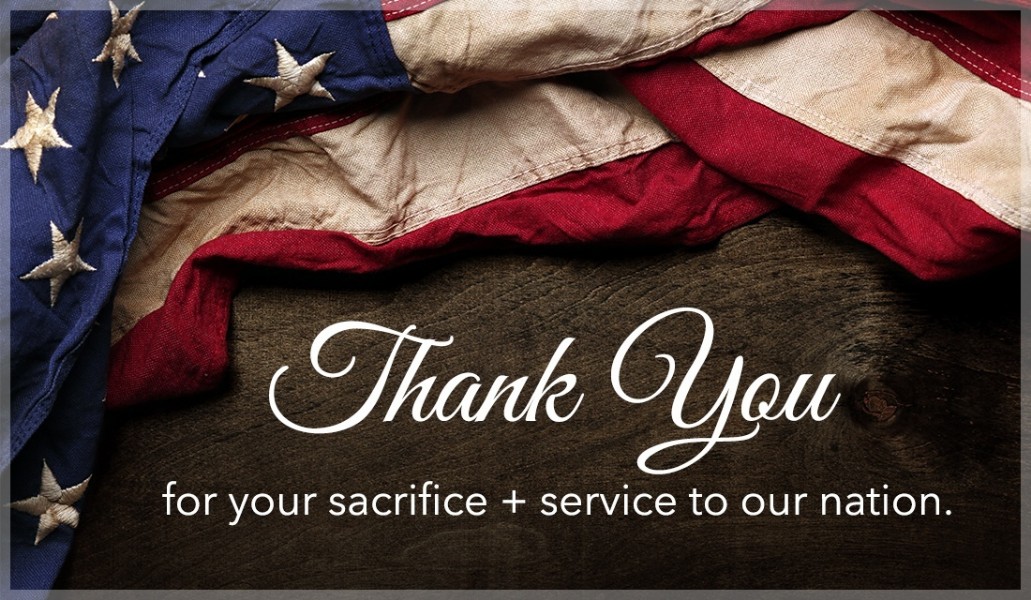 Gloria
---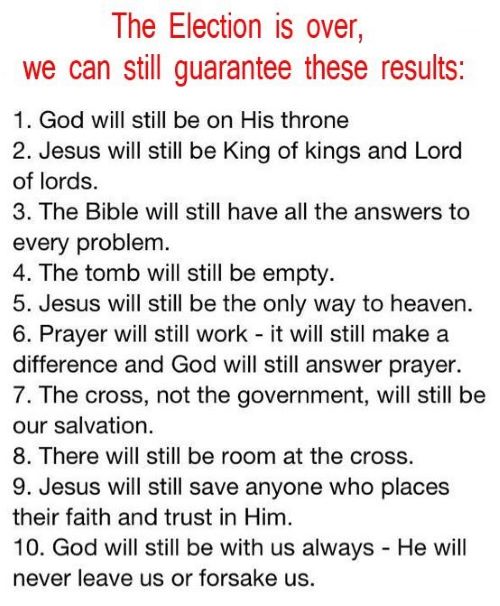 ---
RECIPE
Creamy Corn Chowder
2 slices bacon, diced
1 small onion, thinly sliced
2 medium potatoes, pared and diced
1 can cream style corn
1 1/2 cup half and half
2 Tbsp butter or margarine
1 1/4 tsp salt
1/2 tsp sugar
pepper
parsley flakes
In medium saucepan, saute' bacon and onion, Add potatoes and 3/4 cup water. Bring to boil and cook gently, covered for about ten minutes until potatoes are tender but not mushy. Add corn, milk, butter/margarine, salt, sugar and pepper. Simmer covered for 5 minutes until hot. Garnish with parsley.