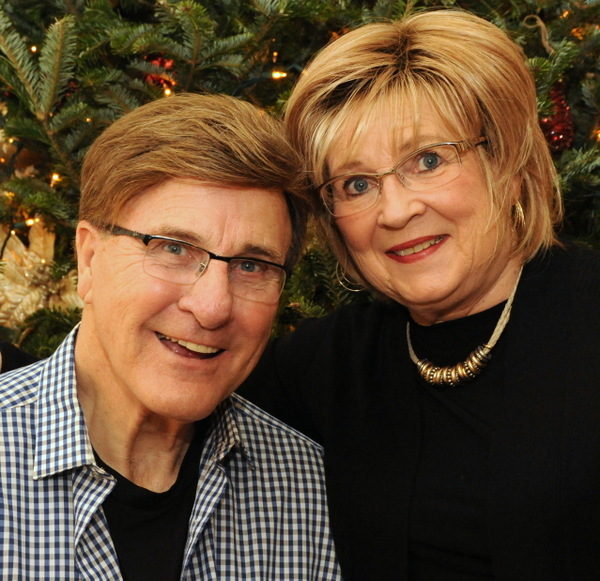 Happy new year to our friends and family!

We just arrived in Florida, and so happy to be out of the cold weather. We called our office a couple days ago, and it was -28 degrees windchill! That's when I'm happy to say I am "away" from South Dakota. I was always told, that when you get older, you're skin gets thin and you feel the cold… Well I am definitely there.....that cold your shakes me to the bone. Ha!
We are still basking in the wonderful memories that we had with our family in Nashville Tennessee over Christmas. We had so much fun! One of the highlights, was attending the Amy Grant and Vince Gill concert at the historic Ryman Auditorium in downtown Nashville.

We so enjoyed spending time with our family in their homes: Donovan's, Ladawn's, and Lashawn's. We relaxed, we laughed, we went places, and we ate way too much! Our daughter Lashawn says "it's all fun and games when you're eating, until your clothes don't fit!" Both Larry and I are there!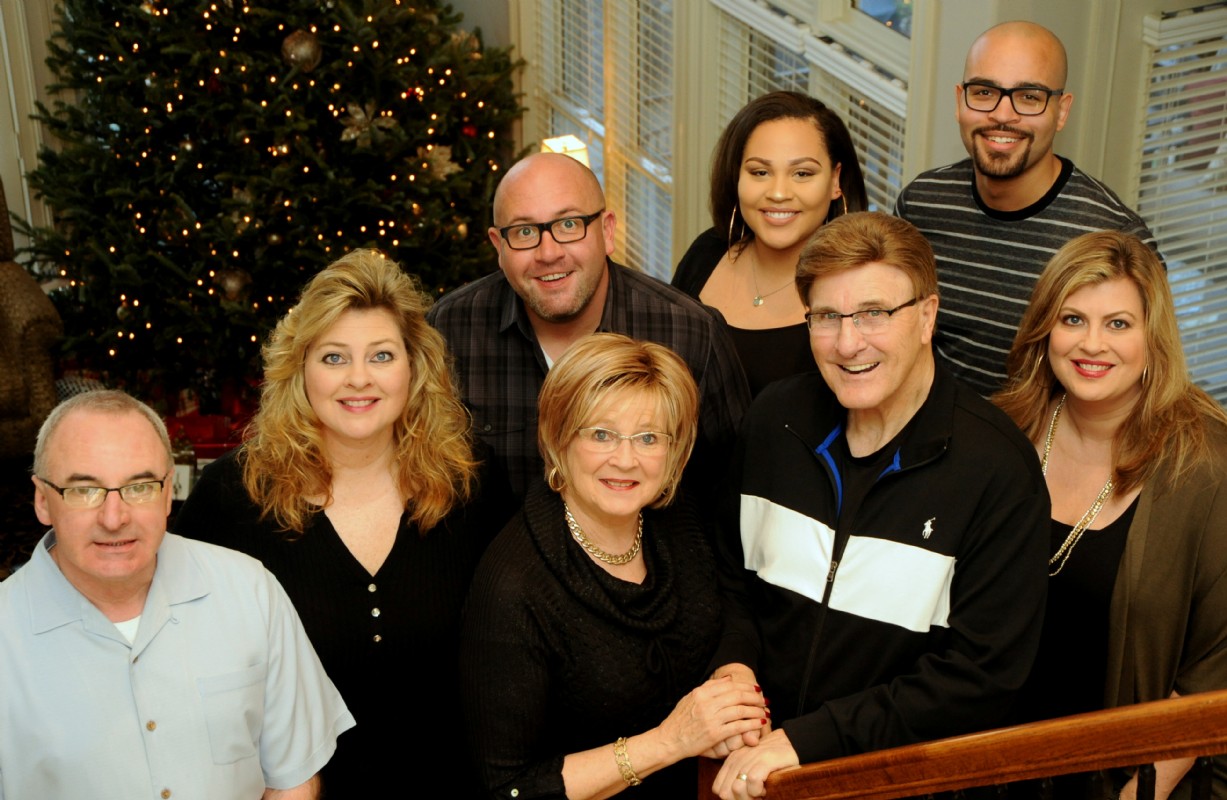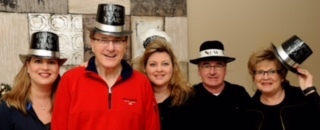 As you know Christmas time is a tough time for many people. Depression is on the rise, untimely death's, suicide, loneliness, rejection, divorce, so there were so many people that needed encouragement, and we've tried as much as we could to be available to those who needed someone just to encourage them and be there for them. Which reminds me of the article from our January newsletter:
Do we really care? How much do we care?
Man Overboard
One day Hudson Taylor was traveling on a Chinese junk from Shanghai to Ningpo. He had been witnessing to a man named Peter who rejected the gospel but was under deep conviction. In the course of events, Peter fell overboard, but no one made any effort to save him. Taylor sprang to the mast, let down the sail, and jumped overboard in hopes of finding his friend. But no one on board joined Taylor in his frantic search. Taylor saw a fishing boat nearby and yelled to them to help, but they wouldn't do it without money. Finally, after bartering for every penny that Taylor had, the fisherman stopped their fishing and began to look for Peter. In less than a minute of dragging their net, they found him, but it was too late. They were too busy fishing to care about saving a drowning man.
We can easily condemn the selfish indifference of those fishermen, but by indicting them, we may condemn ourselves. Are we too busy with our jobs or other activities to take the time to rescue those who are perishing without Christ? I pray not… let's remember the man overboard—it could be a family member or neighbor! Ephesians 5:15-17 says, "Be very careful, then, how you live—not as unwise but as wise, making the most of every opportunity, because the days are evil. Therefore do not be foolish, but understand what the Lord's will is."

Currently, Larry and I are busy with our office, and sermon prep, and scheduling the rest for 2017. We've taken a few weeks to regroup, and rest.....by directions of our children, our staff, and our doctors. We will be ready to hit the road running when we go again.

Have a great month, and remember you have a whole year ahead of you… Include God in all of your decisions and your priorities. I have a feeling we will need him more than we ever have this year, with the world that we live in, and the events and circumstances and attracts from Satan. I am always comforted by the Scripture where Jesus says "I will never leave you nor for sake you". With that promise I know that he will never leave us nor forsake us and we will not have to walk the journey alone, be it in the mountain tops or the valleys he will be right by our side. Praise the Lord!
Gloria
---
Chuckle
The New Year
Another year has come and gone;
I know not what comes with the dawn
of this new year, but this I know –
the power that calmed the waves at seas
will still the doubts and comfort me;
and though the day be dark or fair,
I'll ever seek my Lord in prayer.
And God who loves the great and small
will surely answer as I call,
The still, small voice dispelling fears
will guide me as in former years.
I face the New Year with a smile,
for God is with me all the while,
and faithfully trust all its days
to Him who guides my earthly ways.
---
Recipe
Cranberry Nog
2 ½ qt. water
2 c. orange juice
1 c. pineapple
2 T. lemon juice
3 – 3" cinnamon sticks
1 (12 oz.) bag fresh or frozen cranberries
1 c. sugar
Boil cranberries and water until berries pop. Reduce heat. Simmer 5-10 minutes. Add remaining ingredients and bring to a boil. Reduce heat and simmer 25-30 minutes. Strain through colander into crock pot. Add slices of oranges to crock pot. Serve warm.
---
---