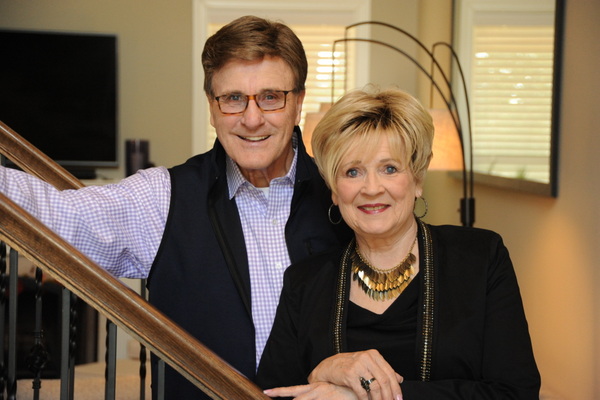 THANKSGIVING: Thanks & (For) Giving
I recently came across this quote and it really challenged me as we enter into this season. "Thanksgiving has two parts: gratitude and generosity. Gratitude for the blessings of God and generosity for others—that is the way it was on the first Thanksgiving Day. Thanksgiving is a holy day as well when properly celebrated. Thanks…and giving. Thanks to God…giving to others."

I loved the way Thanksgiving was explained as two-fold. Our first responsibility is to stop and recognize the goodness of our God. I am not sure if it is as the years go by, that I am learning more or if God is just teaching me more, but I am learning to stop and give thanks. 1 Thessalonians 5:18 states, "In every thing give thanks: for this is the will of God in Christ Jesus concerning you." It is a command in scripture and I believe it is vitally important because when we truly choose to stop and really see all the blessings that surround us, our hearts cannot help but overflow with gratitude.

I think in the crazy pace of society, we can rush here and rush there easily taking for granted the abundance the Lord has given us. When we stop being thankful, we can easily start comparing, complaining and concentrating on what we don't have. I encourage you to take just 3 minutes a day to STOP and recognize three blessings from the Lord. Get a thankful notebook and begin to write them down each day. You will be surprised at how as you STOP, you will begin to SEE more than you ever did before!

The next part of the statement is focused on giving to others. We know that generosity is certainly a blessing to many, and we love being able to give to help those that are in need. We often think of this in material matters, but this Thanksgiving, I would like to challenge you that
there is a gift that only you can give which can have greater ramifications
than food or clothing…it is the gift of forgiveness.

We know that the holidays can be so very painful as families gather together. I think of an article I once wrote that addressed how we can be walking wounded. It recalls a time when I was determined to get a potato fork into the ground even though it was frozen. After moments of struggling, I decided to give it my hardest shove. A split second later, my foot slipped and the fork buried into my foot. What resulted next was a trip to the hospital, several stitches and a very large bandage on
my foot. I was instructed to wear the bandage for a month. When it was time for the bandage to be removed, I found I was reluctant because it felt safe and secure, but the doctor informed me that in order for the wound to fully heal, it needed to be exposed to the air. Some of us are like that wound, it is covered up because it feels safe, but deep down we know the wound is still there and if it would get pricked, we respond out of pain and memories. It is keeping us from fully living life.

So, what exactly is the gift of forgiveness? The dictionary explains it like this, "Forgiveness is the giving up of resentment or claim to requital on account of an offense. Forgiveness is conditioned on repentance and the willingness to make reparation or atonement. The effect of forgiveness is the restoration of both parties to the former state of relationship." I love this quote that explains it so eloquently, "To forgive is costly. To forgive is to carry one's own wrath on the sin of another. The guilty one is released, the offended one frees him, by bearing his own indignation and resolving it in love. God forgives by carrying His own wrath on the sin we've expressed against Him. He absorbs our guilt and makes us free. Forgiveness goes through sin to freedom."

As I was writing my book "Free At Last," I felt God say, "Gloria tell people to take the bandage off their wounds. Let Me breathe the power of healing into their lives. Let Me cleanse the wound. Then it will heal." And you may ask, "Why should I? I've been so hurt. It is so unfair." Ultimately there was never a person more deeply wounded by cutting remarks, false accusations or rejection than Jesus Christ. Christ suffered for us as an example that we should follow in His steps. Man owed a debt he could not repay, so God paid a debt He did not owe. Jesus Christ substituted Himself for us to pay the cost of forgiving. Because we have been given such a great gift of forgiveness, we, too, then can share this same gift with others.

As you sit around the Thanksgiving table, it is my prayer that you will most certainly give "Thanks to God", but also you will "give to others" the priceless gift of forgiveness releasing hope, healing and restoration into your family.
Happy Thanksgiving!
Gloria
---