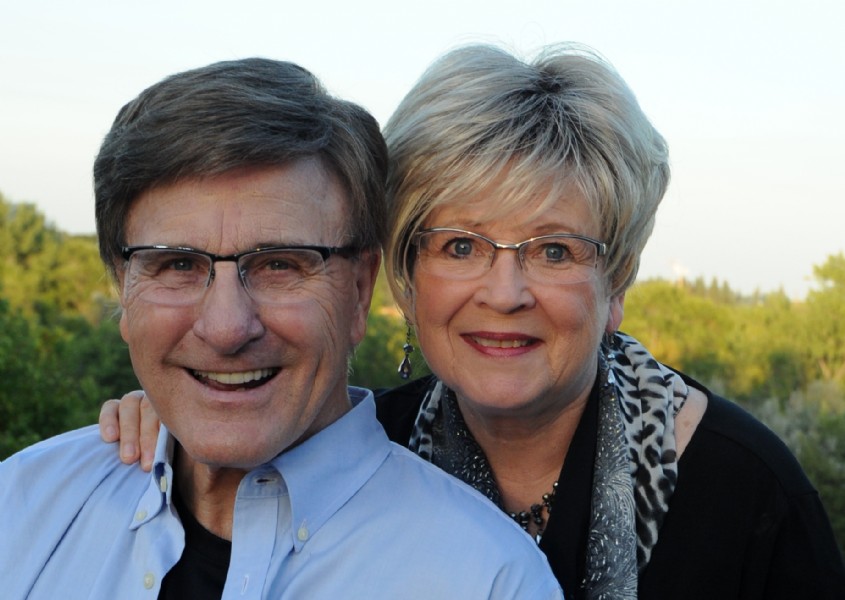 Happy Thanksgiving week! We are blessed to be in Nashville and enjoying time with family. We pray you cherish memories made in the past, as well as the present, this Thanksgiving.
In Everything, Give Thanks?
I'm sure some would question that title right now! The world has been in constant chaos from terror attacks, unrest between nations, witch hunts in the white house, civil and racial unrest, lack of respect and honor towards authority, our military, police, etc. To add to that, we've experienced unprecedented hurricanes, floods, earthquakes and fires. The scripture "That which can be shaken will be shaken" (Hebrews 12:27) is happening. Gloria and I were reading in 2 Timothy 3 where He speaks of perilous times—take the time to read it, it's like reading the now daily newspaper. The entire world is seemingly in upheaval.
Gloria and I have received countless calls, letters, and emails of so many of our wonderful partners and friends whom are under attack in their health, jobs, relationships, finances, marriages, and struggling with addictions. We know that the devil knows his time is short and is throwing every evil, poisonous dart where he can and while he can to wear down the saints. If ever we need to gird up and hold on to God's Word and promises, it's now. In these times we need to be reminded of John 16:33, "These things I have spoken to you, that in Me you may have peace. In the world you will have tribulation; but be of good cheer, I have overcome the world."
The devil is out to steal our peace, but the good news is, he can't take it unless you let him.
Years ago, an acquaintance of ours was in a tragic car accident. He lost both arms and legs. Miraculously he lived and was literally just a torso. His best friend came to visit him in ICU several days after the accident. Upon entering the hospital room, the sight and smell almost caused him to faint. He had no idea it was this tragic. The patient seeing his friend was overwhelmed, smiled and motioned with his head for him to come closer and he said, "It's okay!" The visitor winced as his injured friend continued to motion him to come closer. In a weak but determined voice, the injured man said, "Bill, the devil got my right arm—Bill, the devil got my left arm, he got my right leg, he got my left leg"— then hesitated, smiled and announced, "But he didn't get my heart for Jesus, I will be okay." He lived for many more years serving Christ.
I've thought of that true story oftentimes when Gloria and I have experienced deep valleys and heartbreaking journeys. The devil will try to take this or that…but praise God he cannot take our heart and passion for God and He cannot have our faith.
Friends, this Thanksgiving, thank God for what you have, not for what you lost. "You will keep him in perfect peace, Whose mind is stayed on You, Because he trusts in You." Isaiah 26:3.
Larry & Gloria
---
REFLECTION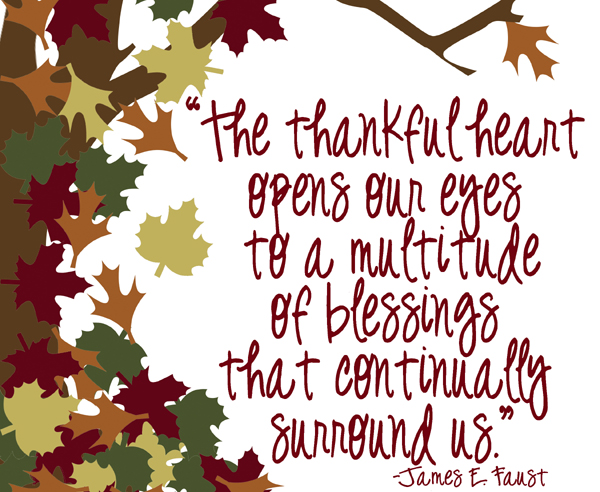 ---
RECIPE
Spiced Apple Cranberry Sauce
With the amazing recipe, not only will your mashed potatoes, turkey and stuffing have a delicious companion, but your house will smell divine!
1 cup apple cider (you can substitute water)
1 medium apple, peeled, cored, and diced
3 cups fresh cranberries, washed
1/3-2/3 cup sugar (possibly more to taste)
½ tsp ground cinnamon
1/8 tsp ground cloves
Zest of one small lemon (about 1 tsp)
Add all ingredients to a medium saucepan. Bring to a boil over high heat, then reduce the temperature to medium-low and simmer until the berries have burst and the mixture has thickened (about 10-15 minutes). Let cool and serve. This may be refrigerated for two days or frozen for up to two months.
---