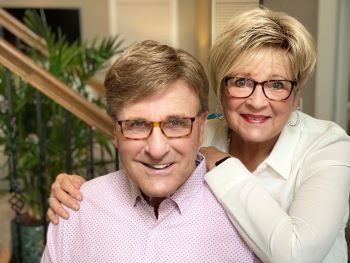 April is just around the corner and the first week we celebrate all that Christianity hangs on---the sacrifice and death of the Son of God (Good Friday) and the defeat of death forever as Jesus Christ resurrected and became our LIVING HOPE!  
Can I just say that in this world in which we live with all the violence, chaos, tragedies, instability---I am so thankful for a LIVING HOPE!  My HOPE is not in an idol made by hands, or in my intellect/strengths, or in man's successes and institutions because we have seen all of those fail.  No, my HOPE is in Jesus Christ and He is ALIVE FOREVERMORE!!!
As we walk through this next week, it is my prayer that we will all REMEMBER THE MOMENT, we put our trust and hope in Jesus Christ and TELL SOMEONE about that moment and how we are forever changed!  You never know who needs to hear about the HOPE you have!
Here is a great message that Larry shared on COFFEE & CONNECT LIVE.  I think you enjoy it---EASTER:  MYTH, MIRACLE, MEANING.
Also, here is an article I wrote looking at Easter from a mother's viewpoint.  I can't imagine the pain and heartache that Mary endured as she watched her son suffer and die, but oh the JOY...when He arose!
Imagine the joy Mary must have felt when she knew that the child she was carrying was truly the Messiah, the Christ Child, the Savior of the world.  Even though she lived in poverty and had been chosen to give birth to a King, it never changed her "down-to-earth" character. 
Imagine the night Jesus was born and how His mother, Mary, rejoiced along with the angels at the royal birth—that would, in time, change the destiny of the world.
Mary was a very common normal mother who raised Jesus, along with her other children, and did not give Him special treatment or preference.  His earthly father, Joseph, was a carpenter.  I am sure, as normal children, Jesus and His siblings often played in the carpenter shop.  Jesus may even have bruised His thumb a time or two while missing the target with His daddy's crude bulky tools.
His mother, Mary, was a special woman.  She exhibited a true and genuine piety.  Luke, the physician, speaks of her having a quietness of spirit, meditative heart, inwardness of disposition, admirable self-control, devotion, a gracious gift of sacred silence ( I assume she was not caught up in coffee-time gossip), and a mind saturated with the spirit and promises of the Old Testament.  Someone wrote of Mary, "She was the most pure, tender, faithful, humble, patient and loving of all who ever bore the honored name of Mary!"  Wow!  What a character reference! 
Now about motherhood:  What must not be forgotten is the fact that Mary not only bore Jesus, but also "mothered" Him for thirty-three years.  Thus from childhood to manhood, she did everything a devoted mother could do for her son, whom she knew was no ordinary man.  I am sure she often pondered in her heart, "What will the future hold?"
One day when her infant son, Jesus, was to be dedicated in the temple, the aged, godly Simeon, took the baby Jesus in his arms and blessed Him.  He said to Mary, "A sword shall pierce through thine own soul also."  (Luke 2:35)  I am sure she was in the dark as to what that really meant.  I just know she pondered that statement much as she watched her "firstborn" go out to fulfill His mission.  (You know how overly protective we mothers are.)  Even though He was a grown man, she was still a mother!  Can you, as a mother, imagine how she felt the "piercing" as He was spoken against and schemed against in ministry?  We cannot even conceive of the bitter trials, testings and accusations of her son—especially during the last 3 ½ years.  She loved Jesus beyond words.  When He left to preach, I am sure her heart was pierced by loneliness.
No doubt, Mary's deepest sword piercing came, while in agony, she stood beneath that rugged cross and witnessed the degradation, desolation and death of the one she had brought into this world and intensely loved.  She heard the blasphemies and reviles of the priests and the people, as she watched her son die.  (If that were you at the foot of the cross, and Jesus was your child, imagine how you would feel.)  If Calvary was our Lord's crown of sorrow, it was likewise Mary's—yet, how courageous she was.  Others may have sat and watched the suffering Christ, but Mary stood by the cross.  She stood where she knew He could see her.  She stood strong to be a strength to her son.  Before His last breath, Jesus summons John to care for His mother.  (John 19:26)  What love!
As He dies, she stands in silence.  No one could ever comprehend the grief she was going through, but she knew in her heart the reason that He was born:  so that He could die—that we might live.    God had blessed her with love, patience, endurance, meekness, humility, faith, forgiveness and a fortitude to face all the trials and "Pierces of the heart" that were dealt her.  God truly blessed her with courage!
But, thank God for Easter Sunday, when the stone was rolled away.  He had risen!  What joy replaced her grief.  Her son--He was alive, alive forevermore.  At that moment, all the pondering and piercing of her heavy heart disappeared, and she was filled with everlasting joy and hope for all eternity!
Lord, I pray that as I read the Easter story again, let me, as a mother, live, love and forgive, as You would have me do when I, too, encounter the piercing and disappointments of life!  Give me strength and wisdom, just as you blessed Mary.  Thank you, Jesus, for being obedient all the way to the cross, that we might have live and have more abundantly!
Gloria
---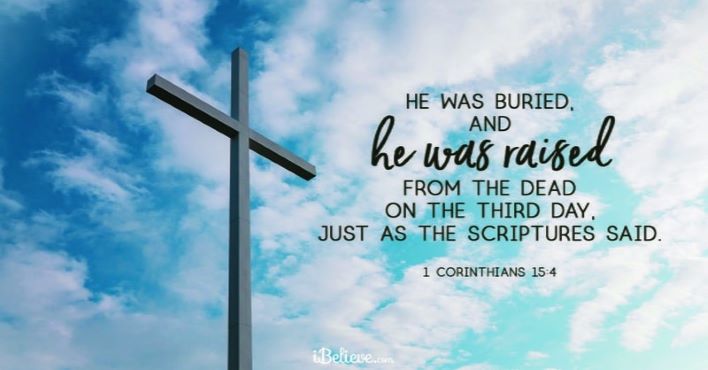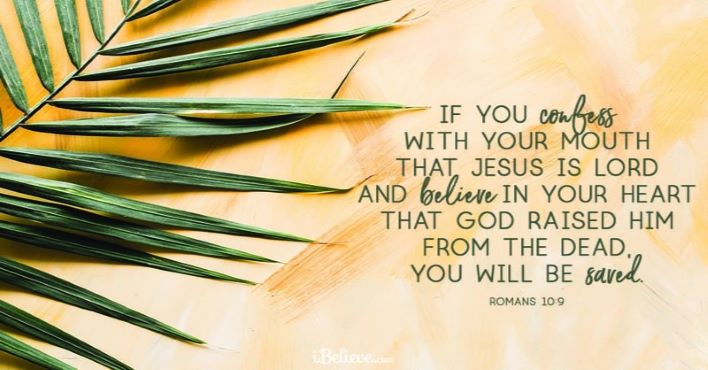 ---
RECIPE
Fruit Pizza
Pie crust dough
8 oz pkg cream cheese
1/3 cup white sugar
1/2 tsp vanilla
Topping:
Assorted fresh or canned, drained fruit, such as peaches, grapes, strawberries, blueberries, bananas
1 cup white sugar
1/4 tsp salt
2 Tbsp cornstarch
1 cup pineapple juice
1/4 cup lemon juice
3/4 cup water
Roll out pie crust dough and place in 14" pizza pan.  Bake at 375 degrees for about 12 minutes.  Cool.  Combine cream cheese, sugar and vanilla and beat until blended.  Spread this mixture onto cooled crust.  Arrange fruit in circle formations over cream cheese layer.  Cook remaining ingredients in a saucepan.  Stir.  Bring to a boil and cook one minute.  Cool completely and pour over fruit arrangement in pizza pan.