BECAUSE SOMEONE ANSWERED THE CALL.....
It was July 1925; a tent was being erected in the small rural community of Sisseton, nestled in the foothills of the Coteau Valley in Northeast South Dakota. Sisseton consisted of common hardworking people, tirelessly and endlessly trying to make a living to support their families. Among those were Ole Vassen and his sister, Anna, who had a burden to bring the Gospel message to the area through sermon and music to reach the lost. With this in mind, they invited evangelist, Blanche E. Brittain. She sang and preached and people gave their hearts to Christ. Eventually the tent was taken down and they proceeded from building to building.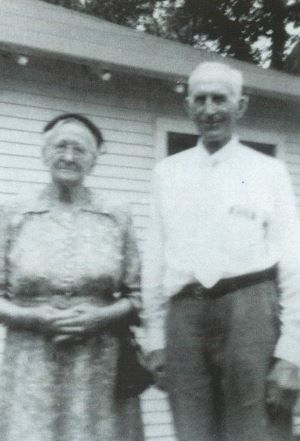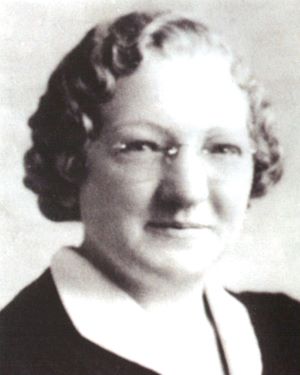 In the early autumn of 1926, there was a special campmeeting being held at Lake Geneva Bible Camp in Alexandria, Minnesota. Desperate to find someone to carry on the revival and to start a church in Sisseton, Miss Anna Vassen stood up with tears coursing down her cheeks and pleaded, "Won't someone please come to Sisseton?" One heard the cry and responded and a young couple came to Sisseton to begin a new church. That in itself is a thrilling true story, but it is only the beginning.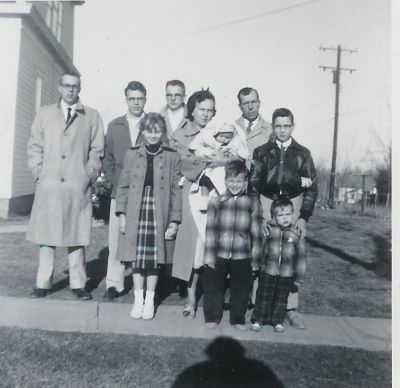 Because someone heard the cry and answered the call, a young pastor and his wife moved to Sisseton and started a new church. Someone else answered the call and pleaded to our family (Brooks Family) in 1953 to please come and hear an evangelist. Our family of 11 (at the time) walked into that humble little building and when the altar call was given, we all stepped forward and gave our hearts to Christ.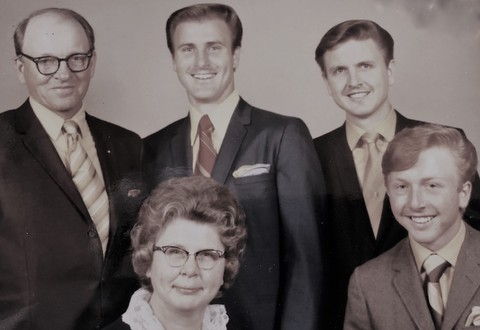 Once again, four years later, someone pleaded and invited Larry's brother, Lowell, to hear the Gospel and he answered the call which began a chain reaction. He pleaded and invited the rest of the family in 1957 to an evangelistic outreach in which his two brothers (which included Larry), mother and father answered the call, responded and gave their lives to Christ.

Then, Larry and I, as both young teenagers were blessed to have a young pastor, Rev. Daryl Wartenbee, who was a fired up evangelistic preacher who pleaded and directed our youth group to put our "faith in action" and took us out to the streets to do street meetings.
People got saved! He role modeled to us—Go into all the world. That was stamped in our hearts. He reminded us we were born again to tell others the Good News!

Separately, the call burned within both of us that from the moment that we accepted Christ. We knew there were no options—it was ministry for each of us to go. After we both graduated, Larry's brother, Lowell and his wife, Connie, pleaded for Larry to join them in full time evangelism on the road and he answered that call.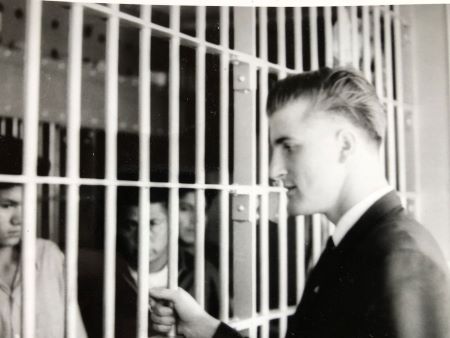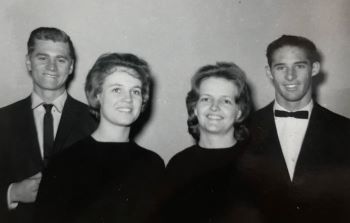 Many pleaded and encouraged me to go to Bible school so in 1962 I attended Hub City Bible Institute (now known as Trinity Bible College in Ellendale, ND--the picture above is with lifelong friend and fellow evangelist, Linda Long). I followed the call of God on my life knowing I was called to be in full-time evangelism.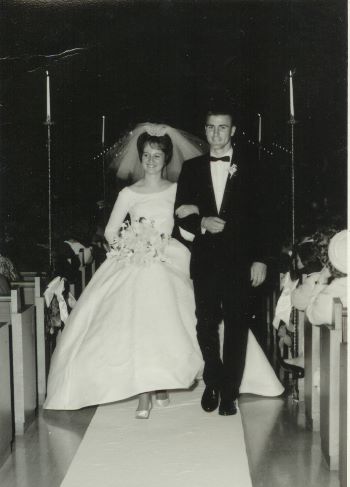 Separately, we both pleaded with God to lead us to the life mate He had for us. At the time, Larry and I were still rivals. As only God would have it (chuckle), we began dating as we both knew we were called to full time evangelism. Larry and I dated for two years, and he pleaded (haha) that I would marry him. In 1965, we were engaged and married. We have now traveled together for 55 years leading multiplied thousands of people to Christ.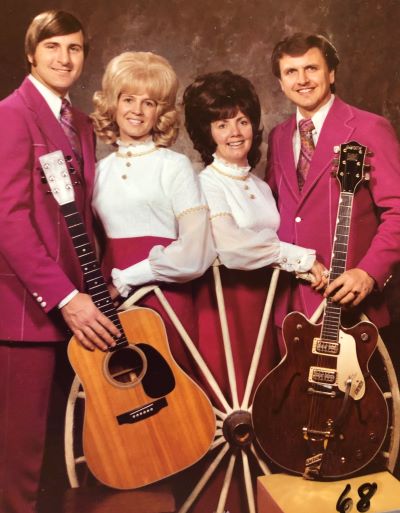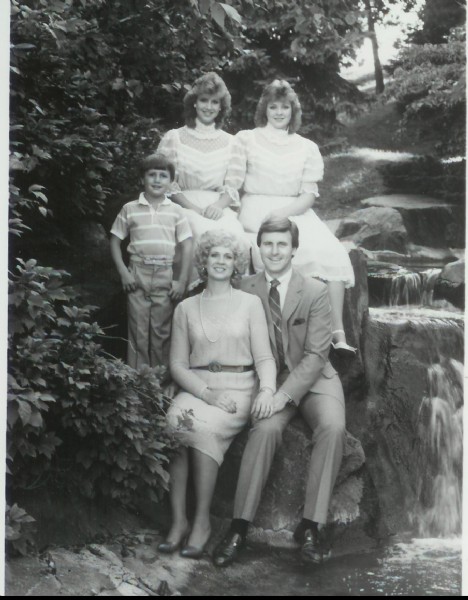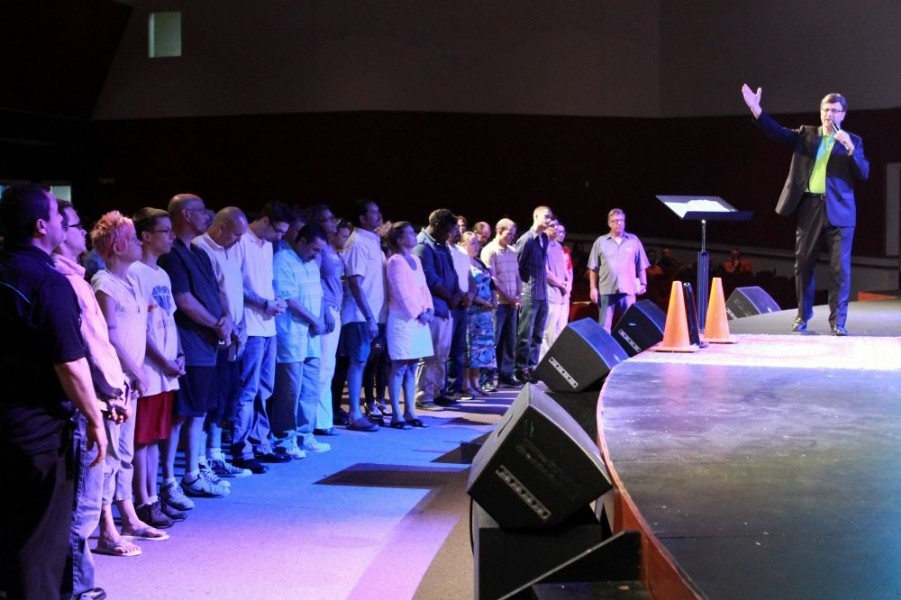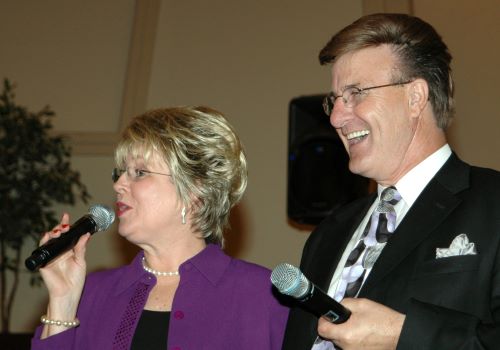 Here's the bottom line. This is what is so thrilling. Because someone PLEADED with Blanche E. Brittain to come and share the Gospel and she ANSWERED THE CALL way back in 1925 to preach the Good News in a humble tent made tabernacle, Larry and I are still in evangelism winning the lost and encouraging the hurting these 95 years later. How exhilarating is that!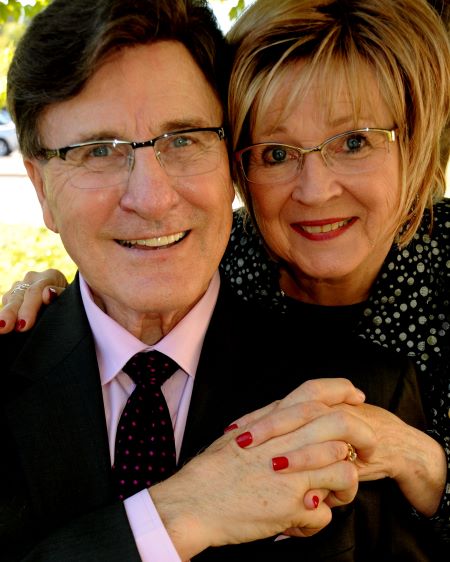 And because of that wonderful day in 1925 when someone answered the cry, we have been blessed with God's best and faithful partners today. We didn't have to plead for you to join us, but as partners you offered your prayers and support and what a joy it has been. Thank you for being so faithful ! Larry and I continue to go and answer the call as the Lord leads.
And one of the ways He has led us in these interesting times is to minister out through special Facebook LIVES that are also available on our website. This Wednesday, October 14th, at 11 AM, we will continue to share the story of how God wrote our story of commitment, love, marriage, ministry and unending passion to see people come to Christ!
You can join the Facebook group here: https://www.facebook.com/groups/590560935145210.
You can watch the COFFEE & CONNECT LIVE videos by clicking HERE to catch you up!
GLORIA
---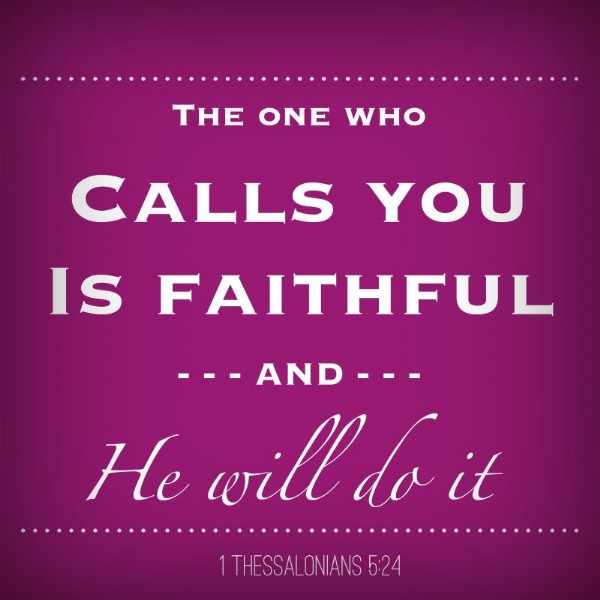 ---
RECIPE
Fall definitely feels like it is here! Thinking of childhood, I remember the infamous popcorn balls. Here's a yummy recipe to try with the kiddos or grandkids!
Super Easy Caramel Popcorn Balls
3 (3.5 oz) bags natural microwave popcorn popped
1 cup brown sugar
1/2 cup butter
1 cup light corn syrup
1 (14 oz) can sweetened condensed milk
Place popcorn in a large bowl; it is good to divide between two bowls for easier mixing.

In a sauce pan, combine brown sugar, butter, and corn syrup. While stirring, bring mixture to a boil and then add condensed milk.

While stirring, bring to a boil again and boil for 2 minutes. Remove from heat and pour over popcorn.

Mix popcorn to even coat with the caramel. Place a big spoonful of popcorn on a piece of plastic wrap. Fold plastic wrap over the popcorn and shape into a ball. This makes it easy to shape, keeps your hands from getting sticky and covers the caramel popcorn balls.

Repeat with remaining popcorn. Eat and enjoy!!!