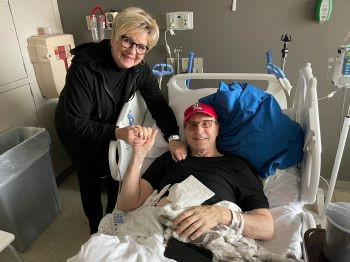 Thank you to each and every one who has prayed for us as Larry underwent invasive back surgery and is in the process of recovery. While we would love to be able to report that he is excelling in recovery, that isn't quite the case. We have hit some speed bumps in the process.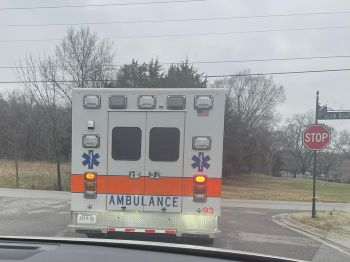 We've been on the run to doctors, the ER and a trip back to the hospital in the ambulance. He is being monitored and is in great spirits, but we need to get some answers to some blood pressure issues before he is released again. At this time, the doctors are baffled as to what did happen or what is happening. The family is calling in some additional doctors to make sure we get to the source of the issue. He may spend a few days at a rehab facility before heading home to make sure he is good and strong.
So, we would appreciate your continued prayers for him that we would get answers, and he would speedily recover fully. We are ever grateful!
---
Is anyone among you in trouble? Let them pray. Is anyone happy? Let them sing songs of praise.  Is anyone among you sick? Let them call the elders of the church to pray over them and anoint them with oil in the name of the Lord. 15 And the prayer offered in faith will make the sick person well; the Lord will raise them up. If they have sinned, they will be forgiven. Therefore confess your sins to each other and pray for each other so that you may be healed. The prayer of a righteous person is powerful and effective. James 5:13-16