Greetings from Nashville, Tennessee!  I am wearing my nurse hat, but I am so thankful to have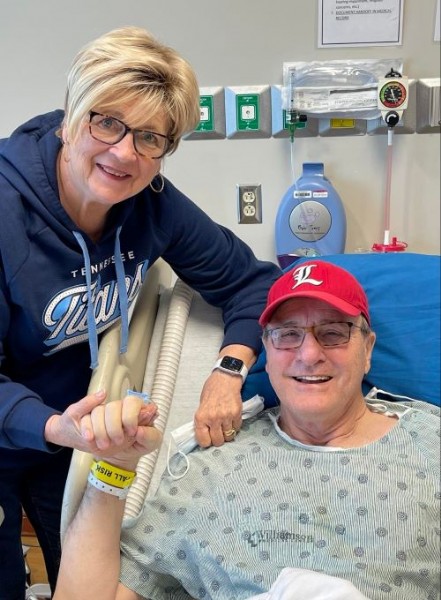 Larry back home from the hospital!
Larry successfully underwent a 7 hour back back surgery on February 17th to repair five vertebrae where the nerves were being pressed causing immense pain.  The surgery went well, but we are now in the long journey of recovery.  Things going pretty good, but we did just have a little speed bump with this invasive of a surgery.  Larry is experiencing bleeding from his incision that doesn't want to stop so he went back into to get an extra stitch.  We are trusting that will take care of it, and there will be no infection.  He also is experiencing a bit of pain, fatigue and dizziness, but we are working on that and believe it will improve with each day!
We appreciate your prayers for him and me as his nurse (to keep him in line).   Please pray that he stays healthy through this process and that he regains strength and mobility as he recovers through physical therapy.  

Thank you!