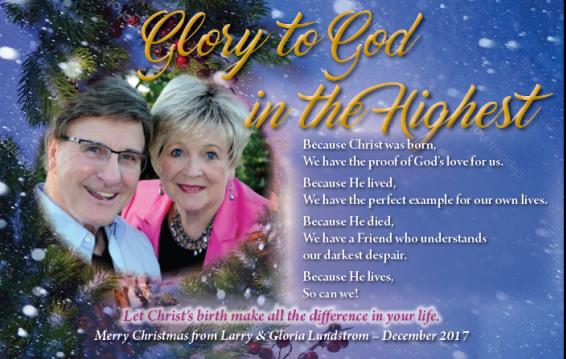 Merry Christmas, friends!
We are in Nashville, TN with the kids and what a joy it is to all be together.
I am reminded of many who don't have that blessing.
Tommy's Prayer
"Shut up! I said shut up!" The anger that flared out of those words sent a cold chill through me. I couldn't imagine anyone screaming that loud in a public place. It was assaulting!
It was a week before Christmas, and we were heading home for the holidays. LaShawn, LaDawn, and Donovan were anxious to get home to decorate for Christmas and to do our annual Christmas baking. Despite our rush to get home, I persuaded Larry to stop for just a few moments at a large department store in Missoula, Montana, to buy Christmas decorations and some new Christmas music. The store was crowded with last minute shoppers. Christmas carols were playing over the sound system; children were squealing with delight begging for toys and candy. It was fun being caught up for a few moments in the hustle and bustle of it all. Well, it was enjoyable until I heard those harsh words.
Shoppers around me also hesitated, wondering what was happening. An audience was growing. I peeked around the corner to the aisle where the voice had come from. There stood a tall, good-looking man in his early 30s, loading his cart with cases of alcohol. Looking up into his face with tears flowing down his cheeks was an approximately four-year-old adorable little boy begging, "Please, Daddy, don't drink. Mama said she doesn't want you to drink for Christmas." The father leaned over screaming into the young child's face, "Shut up, I said shut up! I don't care what your mother said. She doesn't know anything,
now leave me alone."
I looked at the blond-haired toddler and my heart ached for him. I sensed by the way he was sobbing, he had witnessed many sad and harsh moments of unhappiness in his home. As young as he was, he knew what an enemy addiction was, and his face revealed the tragic effects of fear and anxiety. I will never forget that sight as long as I live.
A few days later, we stopped in a little town in Montana to use a pay telephone (that tells you how long ago this was!) It happened that the phone was in the town's little park that had swings and a slide. A bushy haired, freckle-faced little boy came running up and begged with a cute little lisp, "Pwease push me on the shwing…" I was busy trying to write on my book but the pleading look on his face expressed deep sadness and loneliness. I began to talk to him and asked him questions like, "Where do you live?"
He promptly replied, "With my Gramma, but she's sick in the hospital. My mom's visiting her." He jumped on the merry-go-round just as I asked the question, "Where's your daddy, Tommy?" His countenance dropped, the tears filled his eyes, he grasped ahold of the rail, the corners of his mouth dropped as he revealed his hurt, "My daddy don't wanna come home." And the tears began to flow. I choked up, but then gained my composure just enough to share Jesus with him.
When I returned to the bus, I thought, "Here is a real Tommy, just like the song Lowell wrote years ago entitled, 'Tommy's Prayer.' "
Have you ever seen a little boy that kinda likes to smile:
With freckles and bushy hair, who'd run and play for miles?
There are thousands of the little guys who'd love to have a Dad
To love and treasure and be proud of like other fellows have.
But Satan, in his vile ways, has torn apart the home.
Liquor has his Daddy now so he must play alone.
And when the day is finished he turns to go to bed;
His mommy kisses him goodnight—again her eyes are red.
He knows that she's been crying and praying God will hear her:
That Christ will save his Daddy who's in a honky-tonk out there.
He kneels beside his bed to pray—he looks so frail and thin.
Tommy's never been the same since Dad left Mom and him.
He looks up into heaven, the tears roll from his eyes.
He'd like to have a Daddy now like all the other guys.
"Dear Jesus, speak to Daddy now. I miss him when he's gone.
Bring him home to Mommy soon; He's been away so long.
I know you can forgive him for everything he's done;
And I know if You'll just help him, God, I'm sure he will come."
With these last words he falls to sleep; the last words are a prayer
That Christ will save his Daddy who's in a honky-tonk out there.
This could be your little boy who's cold and feeling blue—
Or it could be that little guy who lives right next door to you!
This Christmas there will be a lot of broken-hearted Tommy's wishing Daddy wouldn't drink. And a lot of Tommy's and Suzies' that wish their Daddy's or Mommy's would come home. Addictions (alcohol, drugs, pornography, work, sports, etc.) have taken a destructive toll in the homes of thousands of children–not just at Christmas, but every day of the year. Would you consider adopting a Tommy or Suzy in your neighborhood this holiday season, including them in your festivities? As a family, designate some of your Christmas spending money to buy some gifts for them. Help show God's love to these little ones that are in pain and suffering loneliness this Christmas. Remember, it is more blessed to give than receive.
Gloria
---
REFLECTION
Three C's of Christmas
The three C's of Christmas are not cookies, candy and Claus but…Cradle, Cross and Crown…
It was only a crude bed of straw in a stable, yet it cradled God's gift of love – His only Son, Baby Jesus- God in human form.
On a rough wooden cross hung God's gift – Our Savior, the Lord Jesus Christ – who took our sins upon Himself that we might be forgiven. God crucified.
At that time He wore a crown of thorns. But when He shall come as ruler over His Kingdom, He shall be crowned with glory and honor and "every knee shall bow…" to our King of Kings!
Without the reflection of these three C's - Cradle, Cross and Crown – in our festivities, Christmas has no deep meaning beyond cookies, candy and Claus.
- Mildred Barger
---
RECIPE
Bon Bons
1 c. powdered sugar
1 ½ c. Rice Krispies
1 c. crunchy peanut butter
2 T. butter
Stir ingredients and chill. Melt a package of chocolate chips and add about an inch of paraffin when melted. Roll above ingredients into ball shapes and dip in chocolate. (Can also use Hershey chocolate bars).
---