---
June is in full-force and we continue to enjoy a full schedule of services that remind us of the goodness of God as precious hearts and lives are changed by Him. With Father's Day approaching, I wanted to share Larry's article from our June newsletter - enjoy!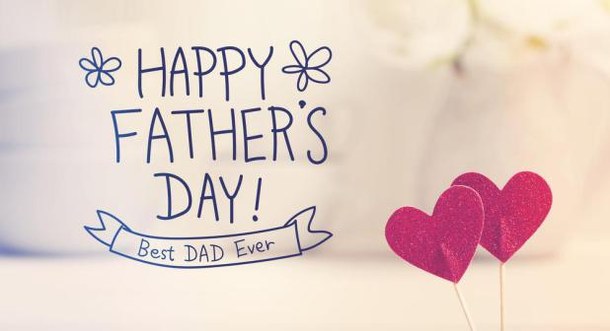 Father's Day always stirs up a pool of memories. My dad was a great man! He loved
his wife. He loved his three sons. He worked hard. He was kind. He was generous (although he didn't have much). He was loved by everyone. He was a good dad.
The tragedy in this story is that Dad and Mom never spoke the words, "I love you" to us three boys causing me to "lock up," and in return I wasn't able to say "I love you" to them either. Oh, I knew they loved us. It wasn't even a question in my mind, but I always carried a painful emptiness in my life because I so wanted to hear the words from them to affirm their love for me. I guess when I think back, the beauty that came from the ashes, is that I vowed if I ever was married, I would speak those three precious words to my wife and children so they wouldn't feel the ache I did. I tell Gloria morning, noon and night that I love her and I say those valuable words in every phone call I have with my children and grandchildren.
Now back to my original story…in the early 80s, Gloria observed from our marriage conversations that I had a big hole in my heart due to the absence of my parents' spoken affirmation. Wanting to see this situation remedied, she said, "Larry, you are 33 years old, and if they haven't said the words 'I love you' in 33 years, the chances are they won't in the next 33 years. We need to change that!"
The next thing I knew, Gloria was on the move. She called my parents and told them we were driving out to have coffee with them. What she didn't convey to them was that the express purpose of this visit was for me to tell them the words, "I love you" to break the padlock on this barrier of our relationship. We drove to the farm, walked into the house and had coffee. It became apparent quickly I wasn't going anywhere fast! I was nervous, I was scared and I was avoiding what I came out to do. Gloria was very aware of what was taking place so she piped up and said, "Well, Larry, it is getting late. We better go home and get the kids to bed…Larry, why don't you just go over, give your Dad and Mom a kiss (we never did that) and tell them that you love them!"
BOOM! There we stood! My dad, my mom and I were like three instant pillars of salt. Speechless and emotionless, my dad finally broke the silence and gently but quietly spoke up, "We've never used those words in our home, but it doesn't mean that we don't love each other." To which Gloria replied softly filled with love and compassion, "Don't you think it is about time though that we start using the words?" In that moment, the three of us thawed. I reached out to my dad, hugged him and spoke those three priceless words, "I love you", and I did the same to my mother. My parents then extended their arms, embraced me and said, 'We love you, too." What a defining moment that was for our relationship and our lives. I was set free. My parents were set free. From that instant on, we were able to express those three treasured words, "I love you."
This Father's Day, maybe you are reading this and you, too, have a hole in your heart. Take the risk like I did (with Gloria's aggressive but loving shove) to break the bondage and tell your parents that you love them. Speak the words to your children every day (even when they are acting unlovable) and be sincere, not just making them empty words but loving words spoken with action behind them so they, too, will express those invaluable words to their children someday. Don't wait. Don't have regrets. I am so glad I finally made the move! "Above all, love each other deeply, because love covers over a multitude of sins." 1 Peter 4:8
Happy Father's Day!
Gloria
---
June Schedule:
June 15th, 7:00 pm:
First Baptist Church
320 N Broadway
Linton, ND
June 19th, 10:00 am:
Capital Christian Center
3838 Jericho Rd
Bismarck, ND
June 25-26
Eagle Bend A/G
201 Central Ave S
Eagle Bend, MN
---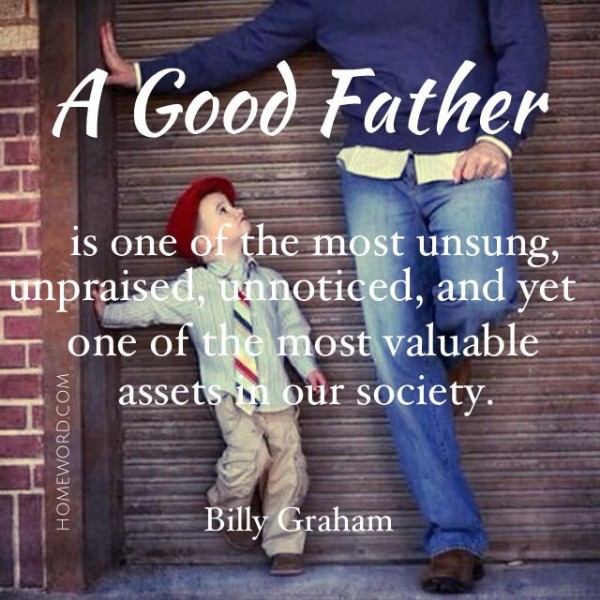 ---