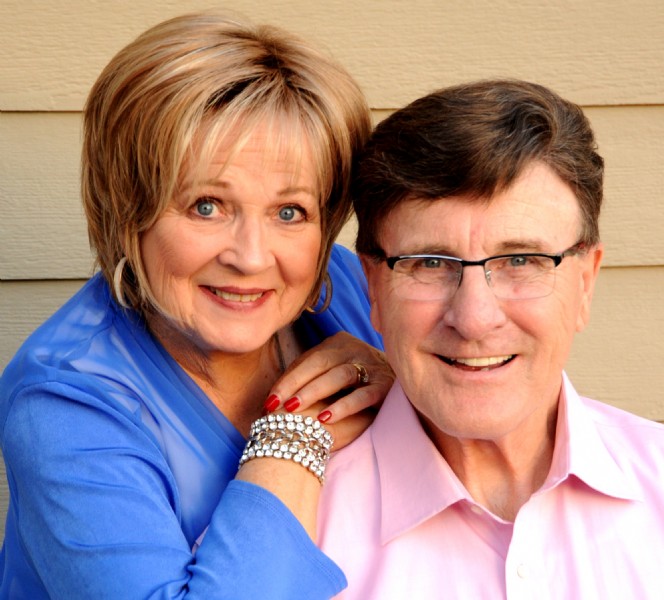 Greetings from Nashville! We are so excited to spend Thanksgiving with our children and all be together. We cherish these times as they don't happen as often as we'd like.
It is hard to believe that we are already in November 2016, the eleventh month of this year. Meaning only one month left in the year. It has been an incredible, wonderful, exciting year of ministry with hundreds of decisions made for Christ. It has been thrilling, and we are so thankful.
Having said that, it has also been a year of challenges, loss of loved ones, disappointments, heartbreaks and health issues. I am sure if I questioned you about your past year, you, too, would probably use many of the same adjectives to describe 2016. Gloria always tells people and drills home the line, "If you are always grateful and thankful for something, you will have something to be grateful and thankful for." Every day when we have our morning devotions, the first words out of her mouth in prayer are, "Thank you, Lord, for the MOMENT You came into my life. Thank you, Lord, for the MOMENT my eternal destination was changed to heaven." Amidst the struggles and trials we encounter, she continues to thank God for His unfailing love and faithfulness. Needless to say, her statement, "Thank you for the MOMENT," has been etched in my heart and memory.
Often we complain about the things going wrong in our lives, or that have gone wrong or will go wrong, but to be thankful while going through the fire is quite a bit more challenging. I am reminded of the life of Paul and the picture He painted of His life (his diary) through the various letters he wrote in the Bible.
It surely didn't sound like a picnic to me. 2 Corinthians 11:22-30 paraphrased says he was beaten with rods, imprisoned, stoned, shipwrecked, endured storms, faced perils by robbers, weary, hungry, thirsty and more. After he openly shares the downside of His ministry, He says, "If I must glory, I will glory in the things which concern my infirmities." KJV 21. Paul's chronicle sure made my life seem like a day on the beach. Paul was saved and called into missions to "GO" and "WIN THE LOST AT ANY AND ALL COST."
While going through his trials, there were three things that Paul never forgot, which I also want to encourage you to remember and practice:
• He never forgot the moment of his conversion. When he remembered the change in his life and the presence of peace in his life when he experienced Jesus, it encouraged him.
• He never forgot the fact that "Life is tough, but God is faithful." It encouraged him.
• He never forgot God's presence. When he felt all alone and forsaken, he was reminded that God's presence was continually with him and that God's grace would be sufficient for him. He knew that Christ was his hope, joy and peace. It encouraged him.
May those keys also encourage you and me! If you are struggling with life at this moment, look back and recall God's faithfulness. Lastly, Gloria and I want to express our gratefulness and thankfulness to you, our family, friends and partners who continue to encourage us with your letters, calls, emails and financial support. YOU KEEP US GOING!
May your homes and the homes you visit be filled with love, peace and joy this week!
Gloria
---
---