Greetings from Nashville!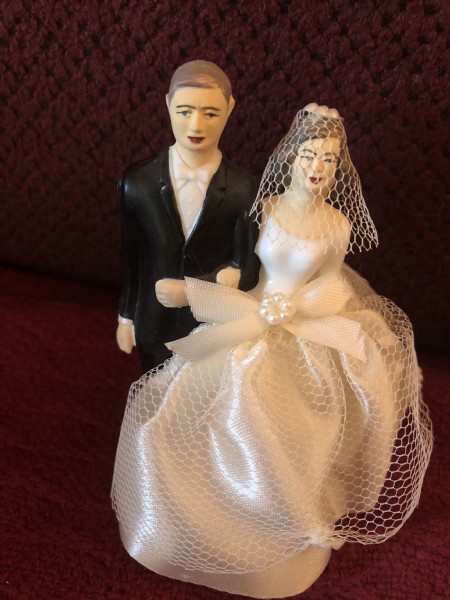 It's hard to believe it's the middle of October already. Tomorrow, October 16th, Larry and I will be celebrating 53 years of marriage. What a blessing it has been to live out this calling together. It's fun to reminisce, and our recent move gave us plenty of opportunity for that.
This article from the monthly newsletter shares just how fun that was. Ha!
"Honey," Larry impishly chirped, "Look what I found in the office. " I didn't know whether to chirp, gripe or groan. I was "over" this moving process. Nothing looked worthwhile anymore. I didn't want to open any more surprise boxes filled with stuff and junk that had been carefully packed away and preserved in the attic while we were busy on the road over 300 days a year for many of the past 53 years. Another box…I was honestly dreading another box! At the very thought of another box, I am thinking to myself: "What is it? Why did I keep it? Do I throw, keep or giveaway?" My thought process was quickly interrupted by Larry's insistence, "Honey, I think you really want to see this." Grudgingly I groaned, "Okay, pass it down." He began to hand down a box at a time. They were covered with dust and cobwebs from being set up in the attic 39 years ago when we moved into our home.
Oh yes, and from what I remember way back then, due to our busy schedule, we had an entire 5-7 days to pack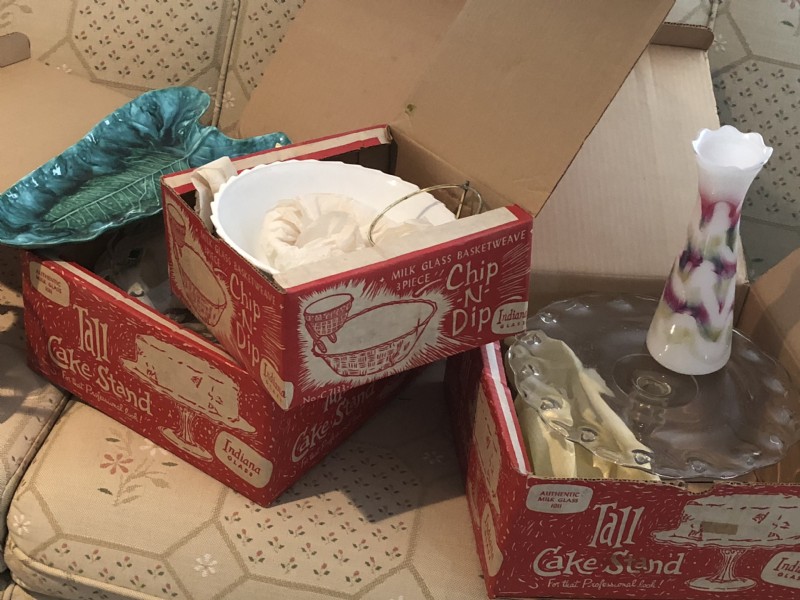 and move out of one house and then move to the next house and unpack. We set up the necessities and hit the road again which had become the story for the following 39 years. Someone said, "What's not seen is forgotten" …but 39 years of being forgotten? (groan) I set the boxes on the floor all the while dreading to see another box of unknowns. On the other hand, Larry seemed excited so my curiosity was peaked, and I thought I better open them now. I literally blew the dust off the first box, and when I opened the lid, there was to my surprise wedding gifts given to us on our wedding night, October 16, 1965! As we peered into the difference boxes, we discovered two glass pedestal cake plates, a glass serving plate, hand crocheted decorated pillowcases with "Mr. & Mrs." embroidered on them, a multi colored vase, pots and pans, a hand mixer and a few more items. I began to chuckle as I recognized the little gold stickers each with a number on them stuck to each gift in order to identify them so many years ago. What an emotional moment as the memories came flooding back in all at once!
For a moment, it seemed just like yesterday that these gifts were opened on our wedding night and three days later packed into boxes, placed in Larry's parents' attic (as we lived there for seven years) and we headed on to begin our new journey together. Larry stood there wide-eyed and I told Larry, "I think it is about time to open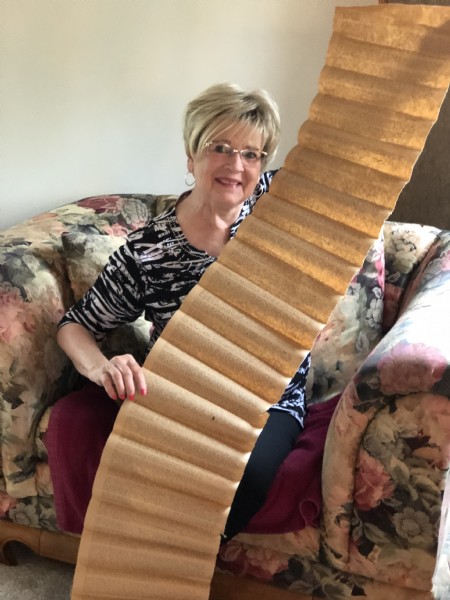 up our wedding gifts and use them!" We chuckled, "Now they are new antiques!" But this was just the beginning of the treasures to be unearthed. Larry then brought down a little brown trunk filled with letters that we wrote to each other while we were single and engaged. We didn't have money to make phone calls back then. We made one 5 minute phone call every Saturday night. As I opened the box of letters, there was the six foot long letter Larry wrote to me just before we were married. It was all type written and rolled out before me. I thought that letter had been forever lost but reading it made me fall in love with him all over again. Yes, I have to admit that "first love" still gives me butterflies!
A while back, I was giving thanks to God for how He had brought us together. A "what if" conversation came up in my mind: What if my family never moved to Sisseton from western South Dakota? What if Larry's parents never moved from Minneapolis, Minnesota, to a farm near me in Peever, South Dakota? What if our family hadn't gotten saved at the little Gospel Tabernacle in Sisseton in 1953? What if Larry's family hadn't visited the same little church and had given their lives to Christ? What if we had never met in Sunday School and participated in the same youth group? What if neither one of us had been called into ministry? Ultimately through all my questions, I realized there were no "what if 's, " God had it all planned ahead of time. He designed the whole picture of our lives, carefully and intricately, fitting all the pieces together, and wow…what a ride!
It's been a great run—(please note I did not say perfect, flawless, tireless or tearless)—a marvelous and exciting privilege to serve the Lord together. Larry and I are so blessed to have all of you, our extended family and friends to love and support this ministry. You have made it possible to lead thousands to Christ.
Yes…what a run…and we are still running!
Gloria
---
REFLECTION
---
RECIPE
Peach Crisp
2 (30 oz) can sliced peaches, drained
1 cup sifted flour
½ cup butter
1 tsp. cinnamon
1 ½ cup brown sugar
Arrange peaches in the bottom of a 9x13 inch buttered pan. Blend sugar, flour and cinnamon. Cut in butter until mixture resembles coarse crumbs. Sprinkle over peaches and bake in a 375 degree oven for 25 minutes or until done. Serves 6.