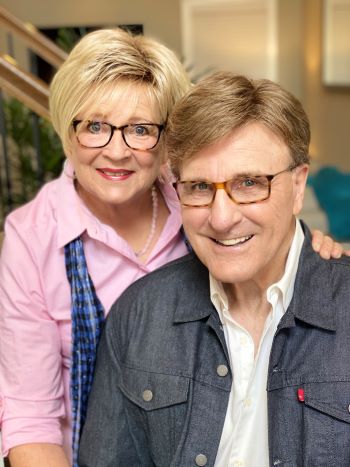 Greetings from Nashville! What a beautiful May Day it is today! As May has arrived, so has a busy month filled with celebrations—Mother's Day, graduations, Memorial Day---just to name a few! It is fun to see more people coming out and being together. We are so thrilled to now be located close to our family and enjoy the privilege of being with our family for holidays that while on the road, we often were not together.
With Mother's Day approaching, our daughters, Lashawn and Ladawn, requested to host a Coffee and Connect LIVE to honor me. What a great time we had on today's program. In fact, we decided to continue on and we will have Part 2 next week. I had no idea what questions they were going to ask so it made me sweat a little, but it was truly a great time. If you want to hear part 1 "the INSIDE EDITION".you can view it here:
Recently, we have received so many phone calls from hurting parents who have tried to raise their children for the Lord, but they are not walking in His ways which is heart breaking for the parents. Here is a message that will prayerfully encourage. We have been there...we understand...we care!
THE PAINS OF MOTHERHOOD....HOW TO THRIVE & SURVIVE!
I will never forget the pregnancy with our first child, Lashawn. Late October 1967, the first birth pain hit causing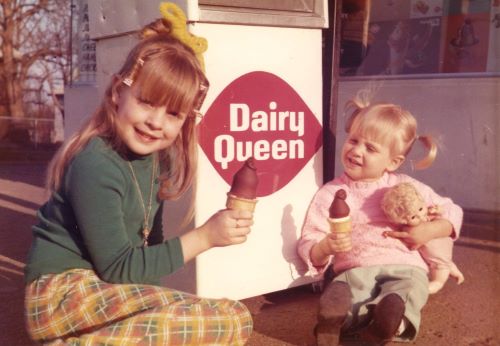 me to double over gasping for a deep breath of reprieve. I remember as the waves of contractions would peak wanting anything to help relieve the intensity of the pain. It was during those long hours of labor and giving birth that I then believed what someone once told me, "You are the closest to death when giving birth." When Lashawn finally arrived, I wondered if I was dead or alive!

I now comically remember that when I experienced the first birth pain, I thought to myself, "I've changed my mind! I don't want to go through this!" However, if you are a mother, you know there is no changing your mind! That baby is boss in that moment and makes it known, "Ready, willing, or not---I'm coming!" Right after Lashawn was born, I commented, "Oh the pain! I don't think I will ever forget it." A friend of mine whose children were now in their teen years replied, "Just wait, you don't know what pain is yet!" Honestly in that moment, I didn't quite catch on to what she really meant until years later.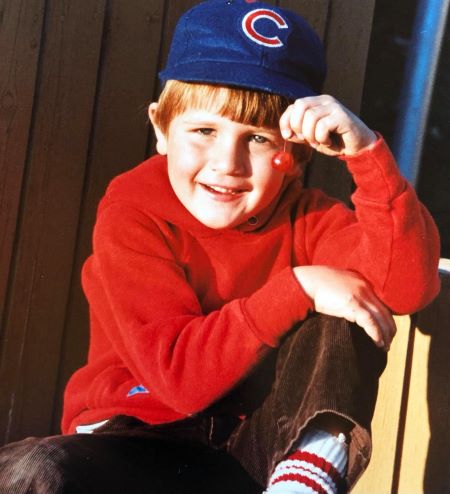 Genesis 3:16 explains the curse brought about after Eve gave way to temptation, "I will greatly increase your pains in childbearing." I don't believe this refers just to the nine months of discomfort and the culminating agony of contractions. No, in fact, as I have gone through the various parenting stages, I have come to the conclusion that there is pain in every growth stage and with every age. There is pain in the delivery, sleep deprivation with a newborn, frustration with energetic toddlers, mood swings during the school years, broken hearts, chipped teeth and quick trips to the emergency room to get stitches on their once flawlessly skinned face or body. I have learned that pain is a part of childbearing and child rearing. However, these pains that I have mentioned above cannot compare to the deep stabbing pain of watching your child, whether young or grown, struggle with sin and its repercussions.

This Mother's Day, I want to encourage broken-hearted moms who have done all they could do to raise their children for the Lord, yet somehow, their children have taken the long heart-wrenching road of the prodigal. PRODIGALS WILL NEVER KNOW THE PAIN THEIR PARENTS BEAR AT THE "THOUGHT' OF BEING SEPARATED FROM THEM FOR ALL ETERNITY! It is an agonizing pain! I do not know a worse pain than that.

Years ago, we experienced that very pain when we were praying for our prodigal (who is now back serving the Lord! Praise the Lord!) The very thought of separation for all eternity birthed a 911 prayer life within me. Moms, if you have a prodigal, let me share some important lifelines that I learned through the process. Keep them with you. Commit to activating them in your life.

° Thank God daily for giving that child to you. When you are in the grips of pain, sometimes that is hard to do; however, the Lord instructs us to "Be anxious for nothing, but in everything by prayer and supplication, with thanksgiving, let your requests be made known to God; and the peace of God, which surpasses all understanding, will guard your hearts and minds through Christ Jesus." Phil 4:6-7 This is essential to your spiritual and mental health.

° Declare daily that the enemy cannot have them. They were dedicated to God as children and they belong to God. "And so I am sure confident that God, who began this good work in you, will carry it on until it is finished on the Day of Christ Jesus." Phil. 1:6

° Pray, pray, pray the Word over them. The verse that I had written on cards and placed all over the coach and house was Jeremiah 31:16-17, "'Restrain your voice from weeping and your eyes from tears, for your work will be rewarded,' declares the Lord. 'They will return from the land of the enemy. So there is hope for your future, declares the Lord. Your children will return to their own land.'" (NIV)

° Begin to see them spiritually where they should be. Don't get discouraged, depressed and hopeless at what you see now, but anticipate their day of return°happy and serving God. "I have no greater joy than to hear that my children are walking in the truth." 3 John 1:4

° Until then°love, love, love them unconditionally°and when you can't love them anymore, love them some more! "A new commandment I give to you, that you love one another: just as I have loved you, you also are to love one another. By this all people will know that you are my disciples, if you have love for one another." John 13:34-35

° Pray that God will cross their paths with a godly person they can trust and believe in to help them find their way back home. "No temptation has overtaken you that is not common to man. God is faithful, and he will not let you be tempted beyond your ability, but with the temptation he will also provide the way of escape, that you may be able to endure it." 1 Cor. 10:13

° Finally—Praise God every day that the answer is on its way! It may not be instant. Most often, it isn't, but keep believing in the Lord's promises maintaining hope and faith! "For I know the plans I have for you, declares the Lord, plans for welfare and not for evil, to give you a future and a hope." Jeremiah 29:11

Those seven actions helped me keep faith in God and His Word. On the darkest days devoid of any hopeful sign, I continued to be faithful to do what I could and then trust God knowing He loves my children more than I possibly could. Be encouraged, Mom, your prayers and tears are not in vain! 2 Timothy 1:12 says, "°He is able to keep that (him or her) which have committed unto him against that day." (KJV)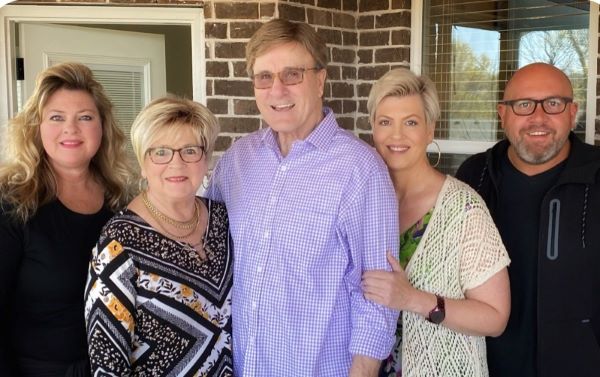 GLORIA
P.S. We want to congratulate Marne, our office administrator, and her husband on their 22nd anniversary this week. Marne is definitely the wind beneath our wings that keeps our ministry going all these 23 years. She is definitely God's gift to us caring for many things behind the scenes so we can continue ministry on the road. When you pray for us, please pray for them as they are very special to us.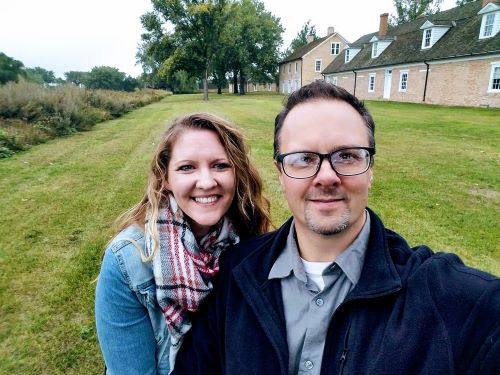 ---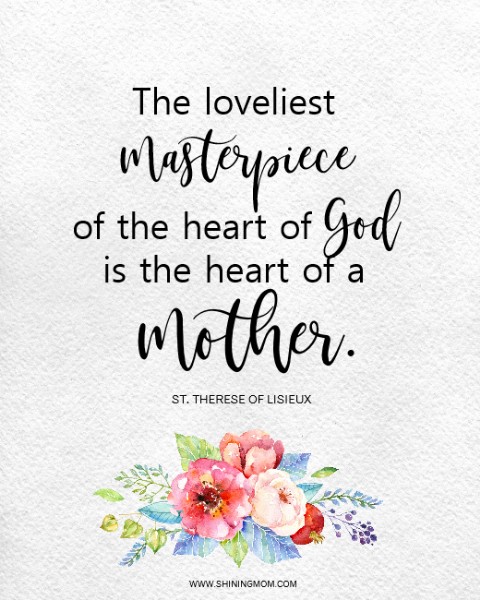 ---
RECIPE
Pistachio Salad
1 20 oz can of crushed pineapple, include the juice
1 3 oz pkg of Jello Instant Pistachio Pudding Mix
1/2 cup maraschino cherries
1/2 cup chopped pecans
1 1/2 cup miniature marshmallows
1 large carton whipped topping
Put pineapplie and juice in a bowl. Sprinkle all of the pudding mix on top. Stir until mixed well. Add all the other ingredients. Mix well. Chill and then serve.