Another Milestone!
September has been full of excitement and celebrations!
We were so privileged to be able to share at the banquet honoring my brother and his wife, Pastor Jerry and Sherry, for 40 years of serving at their church, Oak Creek Assembly of God! We are so proud of them for their total dedication to winning the lost all these years !
There are three of the Brooks' siblings that have served in full-time ministry and it was a joy to be all together to celebrate this milestone!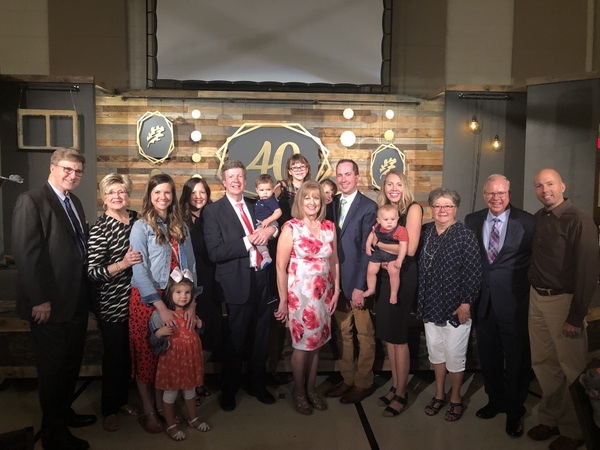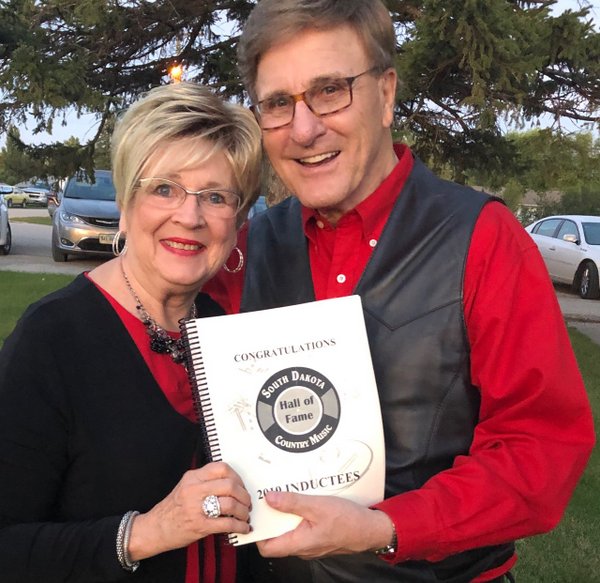 September 14th---What a momentous exciting evening! Larry and I, along with the "Lundstroms" were inducted into South Dakota's Country Music Hall of Fame. We flew from Nashville, TN, to Minneapolis, MN, and then journeyed onto the little community of South Shore, SD, where the ceremony took place.
It was so much fun getting back together with several of the Lundstrom's and having a live band that consisted of Leon Lundstrom on drums, LJ Lundstrom on lead guitar, Londa Lundstrom Ramsey on keyboards and vocals, Larissa Lundstrom on vocals, Wade Johnson (Sisseton) on bass guitar, Albert Svendal (Minneapolis) on steel guitar and Larry and I on lead vocals. We sang some of the first songs that Lowell Lundstrom had written in the late 50's and 60's. The Lundstrom's produced almost 70 albums through the years.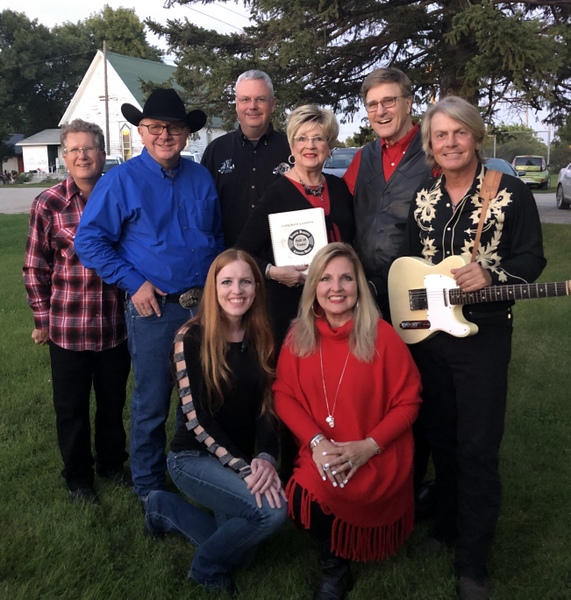 Wini Iverson, who was in charge of the induction, informed me that we had been inducted into the South Dakota Country Music Hall of Fame. The Lundstrom's were nominated by Sherwin Linton, mid-America's country music legend, who has been performing for over 60 years. Sherwin and his wife, Pam, were close friends of Lowell and Connie Lundstrom through the years.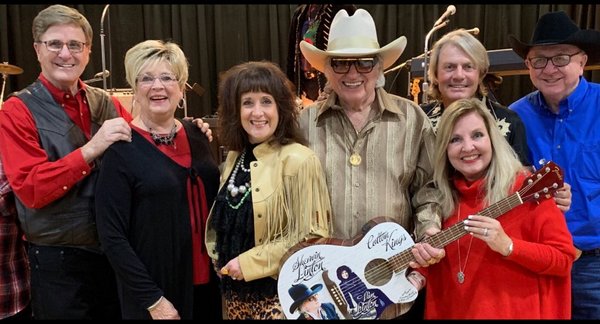 When we received the information for the inductees, it read, "To be nominated, one must be 70 years or older." Ouch! That stung! I don't mind being 75---I just don't want to see the numbers in print. Anyway, we were honored, to say the least, to be inducted and to receive the prestigious award.
We are grateful to the Lord for allowing us nearly 60 years to sing the songs about Jesus that changed the Lundstroms' lives and destinies. Through the combined ministries of Lowell and Larry, there have been over one million recorded decisions made for Christ. That is the greatest reward yet!
People ask if we are retiring, we plan to slow down, but we are going to keep on keeping on, singing and preaching until we can't!
Gloria
---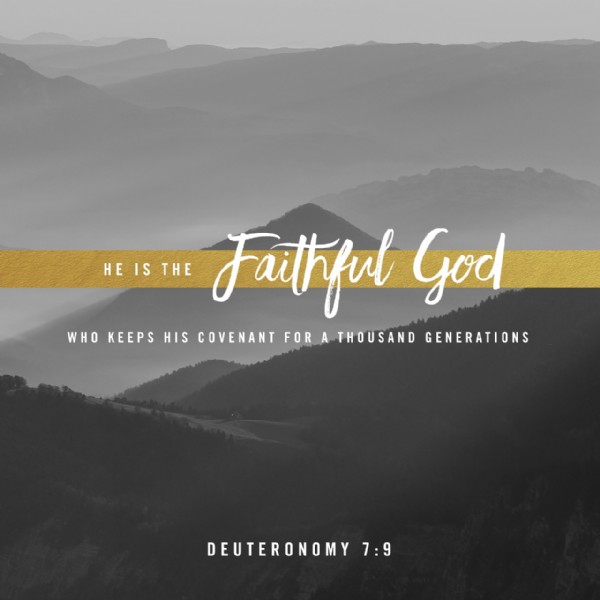 ---
RECIPE
Oven Baked Apple Pecan Pancake
3/4 cup pancake mix
1/2 cup milk
3 eggs
1/3 cup sugar
2 large tart, cooking apples, pared and thinly sliced (about 3 cups)
1/4 cup butter, melted
1/4 cup chopped pecans
1 tsp cinnamon
Heat oven to 400 degrees. Combine pancake mix, milk, eggs and one teaspoonful sugar; mix well. In a skillet, saute' apples in melted butter over medium heat until tender. Remove from heat. Transfer apples to glass pie plate and add pecans. Pour batter over apples and nuts. Combine remaining sugar and cinnamon; sprinkle over batter. Cover foil or you can leave open. Bake at for 10-12 minutes or until pancake is puffed and sugar is melted. Loosen side of pancake from skillet or pan; cut into wedges. Serve like a pancake.