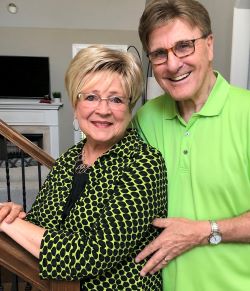 Wow! Let me take a big deep breath! I have always said over and over through the years "I always plan my day, but many times it does not go as planned!" What I am about to share with you is case and point to that! However, I have also learned that my plans, even when turned upside down, give way to God-plans where He provides moments of ministry that would have otherwise been missed. He is able to turn total crisis into holy and sacred moments with eternal results.
Last Saturday I had looked forward to for several weeks, I had big plans to go with my daughters, Lashawn and Ladawn, for the day, LaShawn had been gone for a few weeks, so we planned a GIRLS DAYS OUT. Friday night when I went to bed, I was so excited just knowing after so many weekends of cold rainy wet weather that this was a perfect sunshiney sky blue day that was to be---OUR DAY. I was snuggled into my blankets, laying on Larry's arm as we were talking, and I fell asleep. About 4:30 AM I felt like someone had put a pillow over my face, and I began to struggle to breathe. I thought to myself, "Oh this is crazy!" I waited a moment to see if it would pass but I continued to have an even harder time breathing. Not being new to some heart issues, I knew I had better take my blood pressure and check my heart rate. I was just somewhat surprised because it all has been going so good since I had the heart ablation last September.
With the pain in my chest and down my left arm, my nonchalant relaxed peaceful evening began to turn into hysteria. I got up and took my blood pressure and it blinked 191. Then I looked down at my heart rate and it was 151! I measured in that moment what action to take. I decided to not bother Larry as I had been instructed to take an extra heart pill if I would run into this issue and that would take care of it. So I did. But, it wasn't getting better.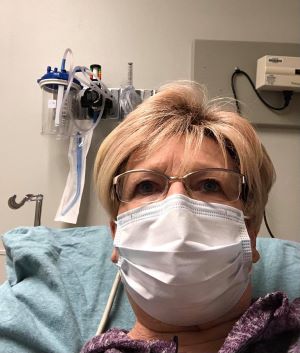 I woke Larry up and thank God for a loving husband who was there to console me and say we better go to the hospital. Thank God I have a friend who works at Vanderbilt under a cardiologist. I sent her a message and immediately she went to work regarding my current situation. After consulting the surgeon, they told me to take another extra pill. Finally the episode began to subside with my blood pressure falling to 150 and my heart rate down to 131. While I was thankful that was better than 151....it decided to stick there like a second hand on a clock. Again I contacted my friend and she said, "Gloria, you better get in." I called LaDawn, and she quickly made her way over to our house (about 20 minutes away) and graciously took me down to the Vanderbilt ER in downtown Nashville. For the next eight hours the doctors were giving me what should've been a "blast" medication to blast the heart out of Afib and bring it back into normal rhythm, but it just wasn't happening.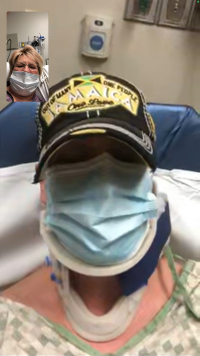 Ladawn had been with me in the ER; LaShawn was with Larry so LaDawn decided to leave in order for Donovan to spend time with me in ER. (Can I just say right now how much I am grateful for loving kids who have and continue to be there for us time and time again!) LaDawn had been gone about an hour when Donovan's phone buzzed. He looked at it and his face went white. Obviously that concerned me so I inquired, "What's wrong??" "Mom, it's okay.... but Ladawn and Dante' were just in a head on accident!" I am sure that didn't help my heart racing issue, but he quickly assured me that they were okay and the police were on their way. Lashawn and Larry rushed to be with them about 30 miles away while Donovan stayed with me. They were taken to a different hospital ER. God's angels were on extra duty that night!!!! They treated Ladawn for possible concussion and possible whiplash. It was pretty crazy to think that we were both in ER's at the same time: she and Dante' in Williamson while I was at Vanderbilt Hospital ER downtown Nashville.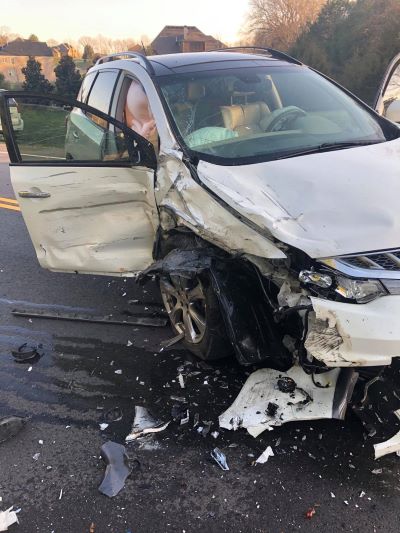 Finally about 11 o'clock, they admitted me and took me upstairs into the cardiac unit and hooked me up. They told me they were to start me on this TIKOSYM that for sure will get my heart back into rhythm, but it may take three days of meds. Then the prayer chain came together as people were praying from all over as they started that the medication the next morning. About an hour and a half into the new medicine, Larry was sitting with me looking at the monitor watching the heart rate that was 138 and "boom" Larry said it was like a pinball machine he saw it jump back into rhythm. Praise the Lord! Praise the Lord! My surgeon said this was really fantastic, but now we have to figure out what to do to keep it where it is supposed to be--- whether we do an ablation or try to do a powerful heart drug. We will see what is next. They did keep me at the hospital for a little bit to make sure that the medication would work well and no additional "hiccups" with the heart.
And this is where opportunity comes. In the midst of the chaos with my heart and the car accident with my family, there was a God-appointed time. Truly the crowning jewel of this whole escapade was that I had the honor and privilege of witnessing to and praying with a young mother---wife---nurse who was simply desperate. It was a quiet time and she was faithfully doing her job. Her job was to come into my room to take my physical vitals. Little did she know that God had brought her into my room to "take her spiritual vitals". She left REVITALIZED by the Holy Spirit with a thankful heart and joyful tears....a new person!
I can thankfully write today that LaDawn and Dante' are bruised and extremely sore, but I am so grateful to God for protecting them from something that could have been so tragic. I can write that you can't keep a Norwegian down for long and I am home and on my way to recovery! God is GOOD & FAITHFUL! Great is thy faithfulness ...His mercies are new every morning!
"Bless the Lord, O my soul;
And all that is within me, bless His holy name!
2 Bless the Lord, O my soul,
And forget not all His benefits:
3 Who forgives all your iniquities,
Who heals all your diseases,
4 Who redeems your life from destruction,
Who crowns you with lovingkindness and tender mercies,
5 Who satisfies your mouth with good things,
So that your youth is renewed like the eagle's." Psalm 103:1-5
This Sunday as we celebrate Palm Sunday/Passover, may our lips have ready praise! I know mine will have some extra umph!
Gloria
---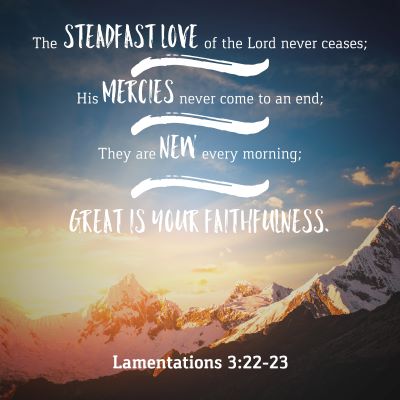 ---
RECIPE
EASTER TEA RING
1/2 cup water
2 pkgs yeast
2 cups milk
1/2 cup sugar
2 tsp salt
1/2 cup shortening
2 eggs
6 1/2-7 cups flour
3/4 cups sugar
3/4 tsp cinnamon
1/2 cup nuts
1/ cup raisins
Dissolve the yeast in a 1/2 cup water. Scald the milk and add the 1/2 cup sugar, salt and shortening. Cool and add the eggs and yeast mixture. Mix together. Beat in 3 1/2 cups flour. Gradually add the remaining flour while you need the dough. Put in bowl and cover. Let raise 1 1/2 hours--keep dough soft, punch down. Spread out like you would for cinnamon rolls. Spread with soft butter, the 3/4 cup sugar, cinnamon, nuts and raisins. Roll up like a jelly roll. Cut gashes in top and turn into a circle. Bake at 350 degrees for 25 minutes. Drizzle with powdered sugar frosting and decorate with chopped nut or cherries or whatever you would like.