March has arrived! Our home office in Sisseton, SD has been bombarded with nearly 70" of snow this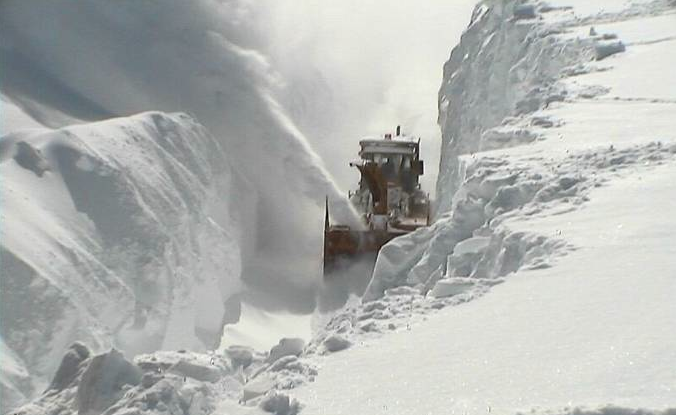 winter season. Just the other day, they were experiencing -41 degree wind chill.
Here in Tennessee, we are experiencing flooding. The devastation is unbelievable and recently, tornadoes have hit the South.
Our hearts are heavy for those that are facing hardship. Our home, as well as the homes of our children are located in higher areas for which we are grateful.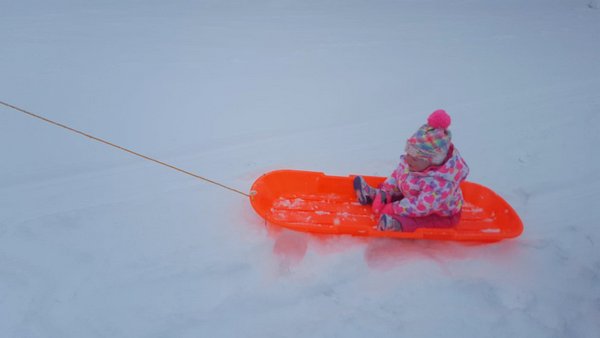 One of the children of one of our office staff - enjoying the almost 70" of snow!
Truly, in these days of crisis and chaos, it is so important to keep our focus on all we have to be thankful for an on the One to whom we give thanks!
My article in our March newsletter echoes this same sentiment:
Throughout the years and many miles travelled over the roadways, I've been asked how I ventured into writing. Well, here it goes and only one word is required to answer this question completely— OBEDIENCE!
Back in 1976, God began nudging me to write. You have to understand, I didn't care to write, even one bit, so I didn't want that idea to gain any traction and nestle in. I tried with great passion to convince God that I'm not a writer nor do I enjoy it nor do I want to!
Let me go back a little further to the beginning. It was February/ March of 1976 that God began to put pressure on me, "I want you to write." As you can tell, there were a couple of years of me dragging my heels. It is now 1978, and we were in Colorado taping a Lundstrom TV Christmas Special. The exhaustion, fatigue, wear and tear were taking their toll, as for several days, we were up at 5 AM or earlier and working until midnight in frigid subzero temperatures. LaShawn and LaDawn were nine and five at that time; I had to get them up, dress them in their TV clothes, style their hair and attempt to keep them upbeat throughout the grueling hours of taping.
The most challenging part though was at the same time caring for our son, Donovan,
who was 11 months at the time, and he began to have a series of seizures. The pressure of the road progressed and the concern for our son along with everything else left me distressed and fearful of the "what if 's." I would sit by his crib all night to make sure he was still breathing and okay. One night a seizure became so violent, the hospital in Colorado said we needed to fly him to Denver ASAP. Due to a horrible blizzard in the mountains, commercial flights were not going and our ministry plane wouldn't be able to navigate either. Talk about hitting the throne room in prayer!
Praise the Lord—God brought him out of it again for a couple of days. In the midst of this, during my nightly vigil watching over Donovan, in the quiet, I heard a clear voice say, "I want you to write." I snapped, "You want me to write? I can barely breathe to survive all of this and now you say…write? No! You have the wrong person! I don't write and I don't want to write…end of conversation!"
Fast forward a couple of days, and we were now taping a segment in the Durango, Colorado,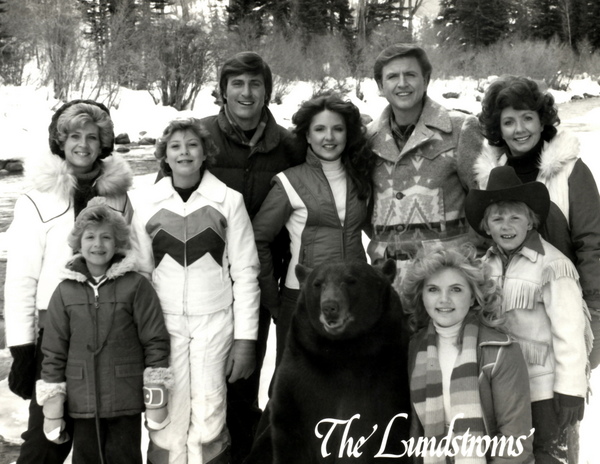 mountains. Waiting in between scenes, I found what I thought was a safe refuge on the balcony of a ski chalet. I wanted quiet. I wanted to be alone. I wanted to catch my breath. While I sat there alone, savoring the majestic scenes of the snowcapped mountains with people skiing peppered against the brilliant white enjoying my hallowed space, I heard a voice so loud and clear commanding, "I want you to write." I literally turned to see who had invaded my privacy and who would say such a thing. There was no one around me within 200 feet. A bit spooked and disturbed and even a bit angry, I audibly lashed out, "God, stop it. No, I can't and I won't!" His voice thundered back, "Gloria, obedience is what I want."
I began to weep begging God… "No…no…no." Then I tried to convince Him, "God, you want me to write? At this point, I have nothing good to write about." Again the response, "Obedience is what I command." By this time, I was assured it was truly God getting my attention. I broke, "All I have to write about at this time is pain and disappointments and survival. That is definitely not glorifying You!" Then the boomerang, "Gloria, share your struggles. Be honest and open. More people are suffering than rejoicing. Share how I am with you in the midst of your struggles and how I have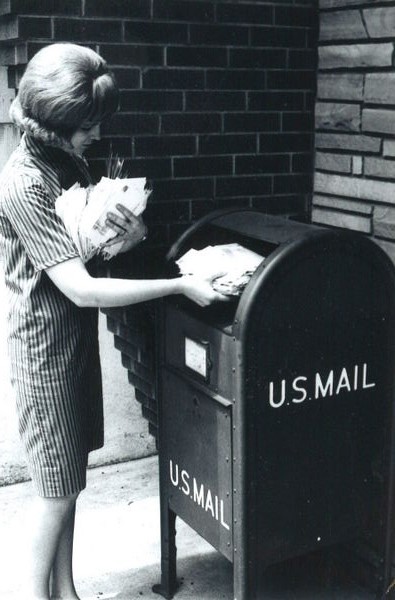 brought you through one by one."
Those words were quite a load to assimilate and swallow. A couple of nights later, I wrote my first article for the "Message for America" Lundstrom magazine. I wrote it with fear and trembling, certain it would be rejected by people.
To my shock and utter surprise, letters began to pour in with the almost verbatim message, "Gloria, we thought you were living a storybook life being on TV with all the glitz and glamour, but when you shared your struggles and how God brought you through, you gave me HOPE to keep going."
The rest is history!
No, I have not had the made-for-a-movie storybook life, but I have had God's very best for me. We love God, family and ministry. I stand firm that God has been faithful, He is faithful and I know He will remain faithful! It is always my desire to be a HOPE-GIVER in a world so desperate for HOPE!
"The Lord will guide you continually, And satisfy your soul in drought, And strengthen your bones; You shall be like a watered garden, And like a spring of water, whose waters do not fail." Isaiah 58:11, NKJV
Gloria
---
REFLECTION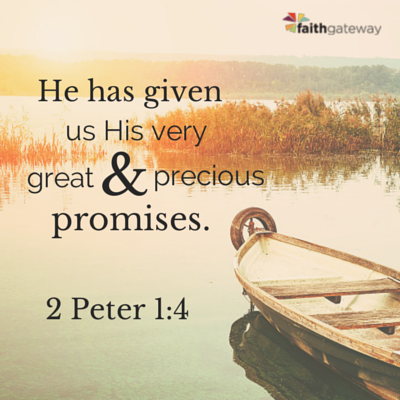 ---
RECIPE
Sour Cream Swiss Steak
2 lb. round steak
1 medium onion
1 can mushrooms
½ cup shredded cheese
½ cup sour cream
Flour and season meat to brown it. Put meat in casserole; top with onion slices and mushrooms. Make gravy in fry pan. Add cheese and cream. Pour over meat. Bake for 1 hour at 350 degrees.
---