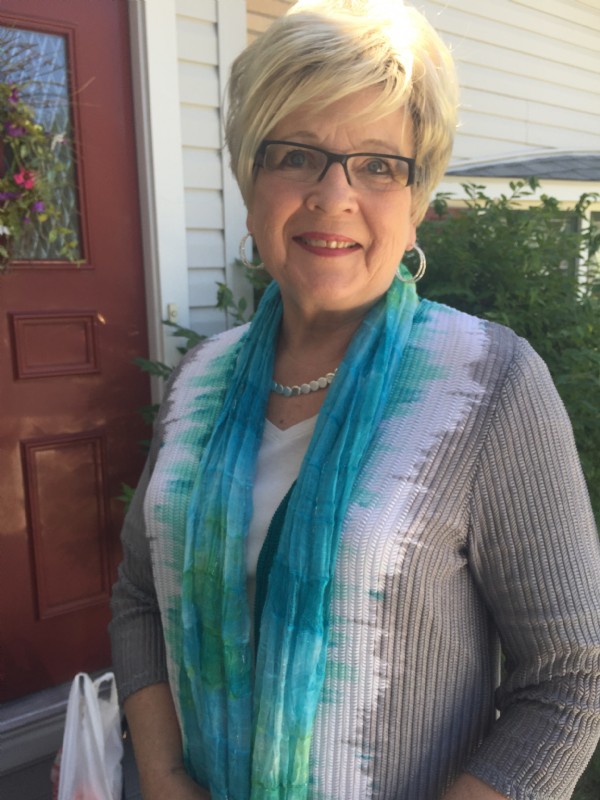 Have you ever had one of those days? Those days when things just do not go as you planned or expected them! For me, that day was yesterday. You see, Larry and I have been in Nashville for a few weeks for some scheduled follow up doctor appointments. After these appointments, we were all packed and ready to fly back to Sisseton and were excited to minister in Sioux Falls on the 24th of this month!
I had one more appointment scheduled for yesterday for my knee. I had injured it in Sisseton before we left and had hoped that time would heal it, but it wasn't improving. I had been to the doctor a few times already for it and as time went on, it got worse instead of better. I walked (painfully) into the appointment because this stubborn Norwegian wasn't going to use crutches or a wheelchair, and it became extremely clear that we had a real problem. I felt my heart sink as the doctor shared with me after examining it that I couldn't fly, I couldn't do stairs, in fact….I can't even be on it for a determined time. I exited there with a heavy spirit and a pair of crutches.
As we entered into our home, I saw our packed bags, and felt the weight of this latest health frustration. We knew that with this news that we were going to have to cancel our upcoming rallies to allow my knee to heal, as well as, to undergo another heart procedure in July. Honestly, I dreaded making the necessary phone calls, but I didn't want this to be a reality. I want to be able to honor our commitments, to share the Good News, to continue on in the work He has called me to. Yet….amidst it all, I know that God isn't taken by surprise, and that I can trust Him wholly every moment. I think of Romans 8:28, "And we know that all things work together for good to those who love God, to those who are the called according to His purpose." I know that God will turn this frustration into facilitation for His glory!
Larry and I ask that you would continue to keep us in prayer over these next few weeks. Please pray the knee recovers completely, the heart procedure goes well and we can hit the road again!
NOTE: The rally scheduled for June 24, 2018, at Calvary Assembly of God in Sioux Falls, SD, has been POSTPONED!
Thank you for always being there! It means more than words can say!