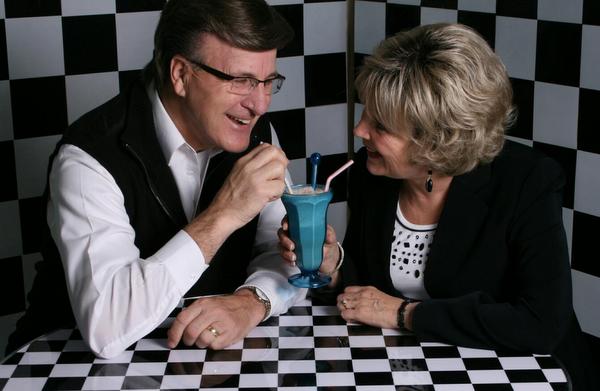 Greetings from Nashville, Tennessee!  We are excited that today is a sunny warmish day of 55 degrees.  It feels like we have been on a rollercoaster lately with the weather---a wild ride UP and then DOWN and then back UP!   The weather may not know what it wants to do, but I am thankful that we do not have to fear that with the Lord in our lives!  I think of the verse in Psalms 139 where the Lord speaks of us being fearfully and wonderfully made and then makes this declaration, "Your eyes saw my unformed body; all the days ordained for me were written in your book before one of them came to be."  It reminds me that in His perfect love and care as He formed and made me, He also knew what every day would hold and has a future for me!  How amazing is our Lord!
It is almost Valentine's Day and on that day many will be celebrating LOVE!  I am so thankful for my sweetheart of over 55+ years.  And we thank the Lord for His love.  A love that gave everything so we could live!  Larry and I hope you will take a moment during the holiday to remember this death-defying, all-giving, perfect love and give the Lord thanks for what He has done.
I have placed below some of my reflections of my first love!  I think you might get a chuckle or two!  Happy Valentine's Day and please know that you are LOVED by us and especially by our Lord!
Gloria
REFLECTIONS OF FIRST LOVE
Valentine's Day has a way of making one sentimental (especially women), and sending us down the path of reminiscing about our present or past loves. As a result of being raised in a family of 10 brothers, I really wasn't a tender, frilly or petite little girl. I had to be rough, tough and ready to defend myself against one of my brothers or one of their "neighborhood bully-friends." That was my interaction with boys.
Then one day, something happened! I think I was about a 5th grader when I met a boy with dark brown hair and big brown eyes. My heart went "pitter-patter", and after a quick glimpse of eye-contact between us, I thought, "Well, maybe there is one boy out there who's not a mean bully!" My heart continued to flutter every time our eyes met. A few years later, this "special" boy told me he was going to go to the football game and asked if I would like to walk with him. Inwardly I was exploding with excitement, but I managed to contain myself and answer rather nonchalantly, "I guess I will." When he left, I ran to my house, climbed up to my bedroom, threw myself on the bed and thought, "I must be feminine and cute if he asked me to walk with him to the game." In my mind, I was about to encounter my first "unofficial" date! I couldn't sleep! All I could think about was my "date" coming up.
On that fall Friday evening, I impatiently looked out my second-floor bedroom window so I could see him coming. Sure enough, I caught a glimpse of his plaid jacket and dark hair slowly shuffling his way in the direction of my house. I was so excited! I ran downstairs, grabbed my billfold, and ran out the door. Being a tomboy, and therefore used to "roughing it" with 10-20 neighborhood boys and girls, I wasn't tiny and tender. I was more like a husky wrestler! So when I saw him walking up the driveway, I couldn't contain the combustion within me. I flew out the door, dashed down the sidewalk, grabbed him, threw a "half-Nelson" hold on him, pitched him down to the ground, pinned him and grinned!
Just then, my "killer hold" was interrupted by my mother who was hollering from the porch, "Missy, Missy, get off of Ronnie and let him up! Come in here right now!" When I looked into the face of my "first love," lying on the ground, and saw the look on his flushed red face—somehow I knew I must have done something wrong. I slowly walked up to the house. Mother firmly said, "Missy, we need to have a talk. If you like someone, you don't tackle him and beat him up!" What a revelation! Well, after a five-minute sermon, I sheepishly walked back out the door. There my guy stood, with fear written all over his face. I apologized. He cautiously grinned and said, "Yeah, okay…let's go."
That was my first episode with my "first love." You can probably guess that I never married him! I'm sure he thought, "No way will I ever get tangled with a woman wrestler!" Well, thank God, I have changed "some"! HA! But, first love is a special love; you never forget. You may date a hundred people, but that "first flutter love" is never forgotten.
In the spiritual sense, I've never forgotten my "first love" encounter with Jesus Christ when I was just eight years old. That special Sunday morning, I felt a LOVE like I'd never felt before. It was different from a parent's or a family's love. When I prayed and asked Jesus to come into my heart, I didn't fight or tackle the feeling. I simply melted and submitted to Him. Oh, the joy and the peace that settled upon me! I felt like I was being cradled or snuggled into someone's arms— and they belonged to Christ Jesus. I pray I'll never forget the precious feeling of my first love for Christ—for He is my best friend. He loves me when I'm unlovable. When I make mistakes, He gives me a second chance. But, even more than that, His "Valentine," His "Gift of Love" to me is eternal life with Him in heaven if I remain faithful in my relationship with Him. Yes, Christ captured my heart fully, and I'm totally happy and secure in His care. How about you?
---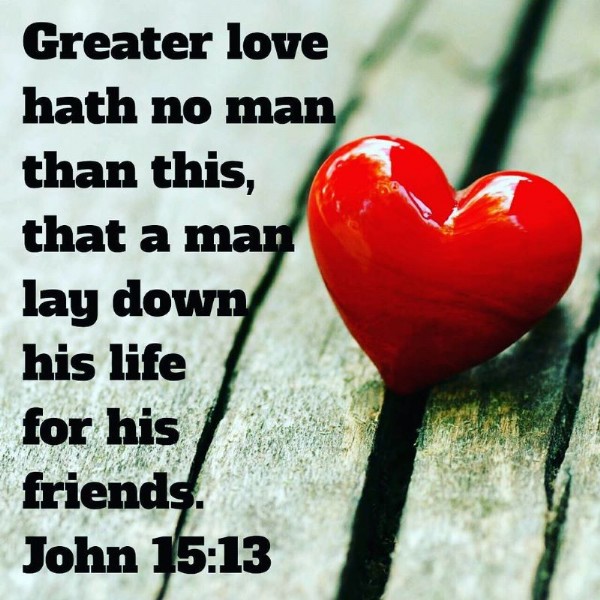 ---
RECIPE
For a quick and easy Valentine dessert...try this!
Cut-It-Short Torte
1 pudding recipe devils food cake mix
8 oz carton whipped topping, thawed
21 oz can cherry pie filling
Mix and bake cake as directed on package, in greased and floured 10 inch tube pan at 350 degrees.  Cool.  Split cake into 3 layers.  Spread 1/3 of whipped topping and then top that with 1/3 of pile filling.  Do this with each layer and on top.  Chill until set.