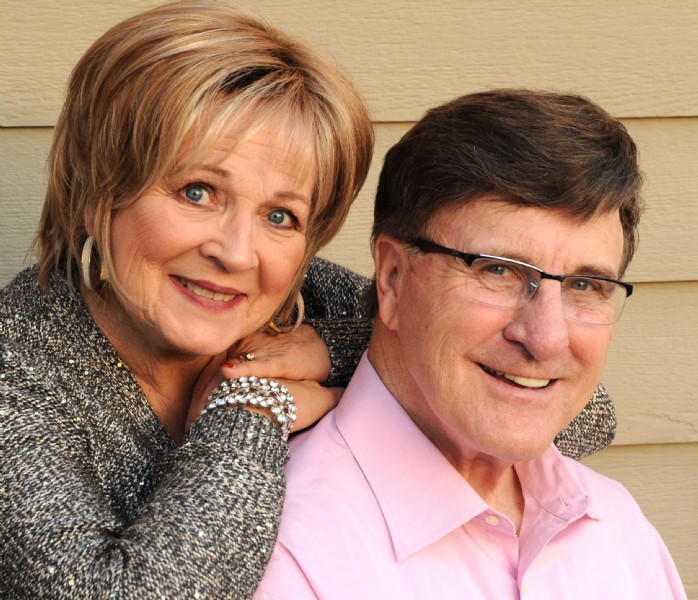 Wow! What a month! Who would have ever thought we would be experiencing what we are at this time---a worldwide pandemic? I am thankful the Lord is the One in whom we put our trust as He is unshakeable while everything else shakes around us.
Many have asked how we are doing. We continue to be on "stay at home" orders as the statistics for our area keep rising. Larry and I have commented how we are sure glad that we love our home as we may be spending a lot of time here according to the spread of the virus. We are thankful to be doing well healthwise. I keep Larry happy by keeping lots of ice cream in the house! HA! Our children have been so good to help by bringing groceries or staples to enable us to not have to venture out. I've been to the grocery store only 3 times in the last two months. When I put my mask on, I feel like I am in a Lone Ranger movie!
I have to chuckle. We used to be known as Larry and Gloria Lundstrom. Now since this virus°.we are known as the vulnerable and the elderly. Not sure I like that description! But I suppose at our age, it is true. I know that we sure don't want to act our age, we want to feel younger°ha!
As Mother's Day approaches this weekend, I wanted to share this Mother's Day message with you that I hope blesses you!
-------
The Apron— protector, holder, comforter, altar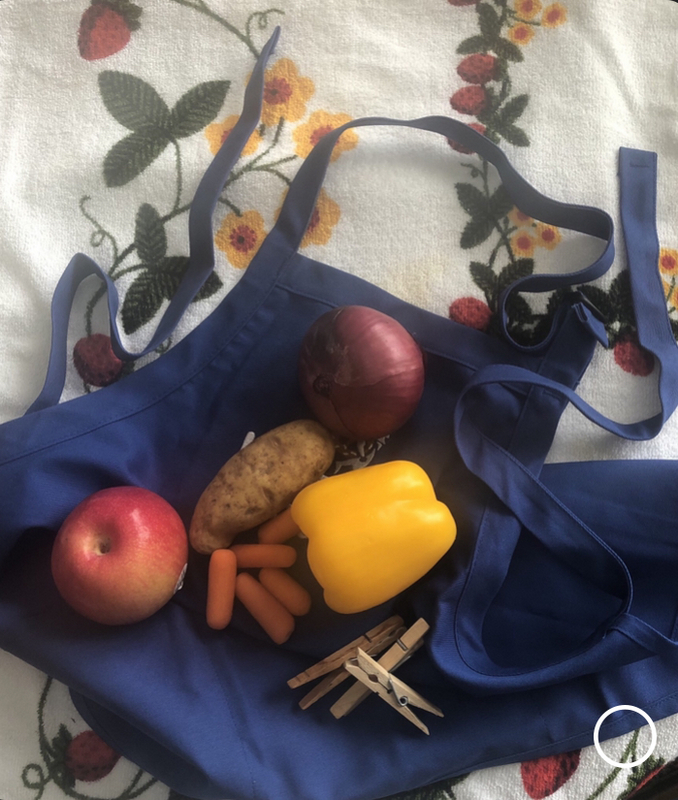 When I hear the word "apron," it still makes me giggle! My memory bank starts flinging out visual memories of my mom's many aprons when I was just a kid. Just imagine—a mother of 11 children cooking and baking nonstop—the wear and tear that her aprons got. Just for fun, I decided to ask my cell phone Siri the definition of apron. This was the response "a protective or decorative garment worn over the front of one's clothes and tied in the back."
Hmmm—I never thought of it as protection when I saw my 5 younger sibling brothers run full speed to the kitchen between her legs and almost trip her. No—that apron did not protect her from the surprise ambush. Decorative? I don't ever recall Mom's aprons looking fancy like those on the "I Love Lucy" shows.
Mom's aprons were made of a collage of materials that wrapped around her and definitely served multi-purposes. While baking and cooking, she'd wipe the excess flour off her hands onto the apron. I often saw her use it in the garden collecting fresh beans, tomatoes, peas, carrots, onions, etc. For dinner she would scoop them into the full of her apron like a basket to carry them into the house. Many, many, many times I would see her take a quick break to play with a new baby and toddler, and she would use her apron for a swing tenderly swaying the baby back and forth like in a hammock. Her apron also held many diaper pins so she knew exactly where they were when changing a diaper. You didn't want to be searching around for those! Oh yes—another familiar sight was to see 5-10 clothespins hooked on her apron as she went out to hang clothes on the line. With her apron, I saw her wipe tears off the cheeks of my siblings, even sometimes wiping their runny noses after a tussle with one another. When I was about 6 or 7 years old, I remember coming home from school on a -10 below zero frigid winter day and my wet feet and hands were freezing. She wiped my tears, removed my freezing mittens and frozen wet socks and cradled them in her lap while wrapping them in her apron.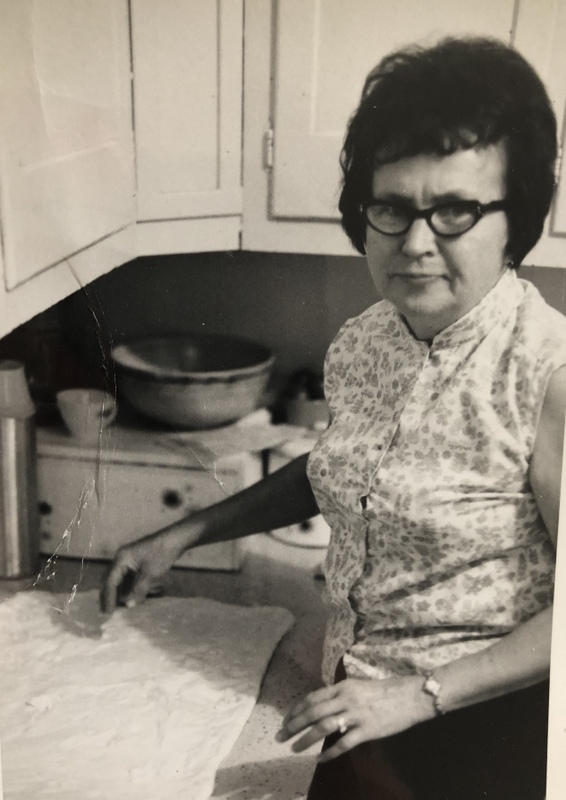 Mom did have some special clean aprons, of course, which were reserved for mealtimes with guests. Also, on Sundays I saw her apron as decorative as she served a special roast beef meal with all the trimmings.
Primarily though, Mom's apron was a "work" apron, and they wore out quickly with a family our size. I loved watching her on baking days (which was almost every day). We would head to the kitchen, and we all knew she was going to bake and cook our favorite dishes. One day I complimented her on how delicious everything was. Years later I complimented her again on how great her cooking was even up to the age of 94 years old. She responded, "Missy, I prayed over everything when I made it that God would help it to be tasty and good." Those prayers were certainly answered!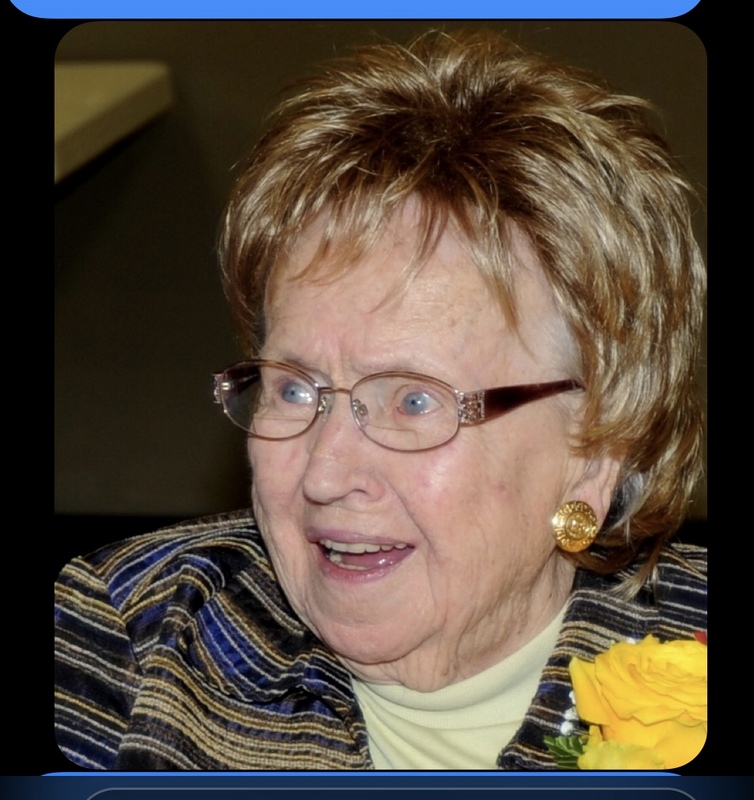 All of those stories shared were great impactful memories, but my favorite and most memorable remembrance of those aprons was when amidst all the busyness of our home, Mom would put a pause on everything, wipe her hands on her apron, and encourage us to sit down on the old couch. She would then reach out and pray for each one of us. As she would pray for her children: the one that was sick, the one that was discouraged, the one that felt rejected, the one that had a fresh cut on their eye from sibling friendly fire, the one that was struggling spiritually and somehow she always knew—that apron became an altar of contact between us, her and God. She truly was a shelter for us in the time of storms. She was a Proverbs 31 woman and mother. Mom lived what she taught and she taught what she lived by her daily example. What a legacy of love for God and each other that she gifted to all of our family that now numbers almost 150.
"Many women do noble things, but you surpass them all. Charm is deceptive, and beauty is fleeting; but a woman who fears the Lord is to be praised. Honor her for all that her hands have done, and let her works bring her praise at the city gate." Proverbs 31:29-31
Gloria
---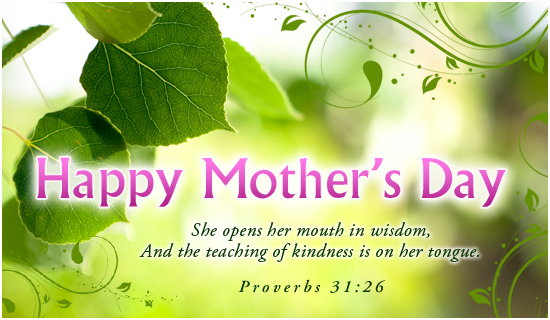 ---
RECIPE
CRACKLY GINGER SNAPS
There is nothing quite like some ginger snaps dunked in coffee. Memories of conversations shared over coffee bring comfort during this time when I miss my mom greatly. Make sure to enjoy all the moments with your mom!
1 cup brown sugar
3/4 cup shortening
1 egg
2 cups flour
2 tsp cinnamon
1 tsp giner
1/4 tsp cloves
1/2 tsp salt
Mix ingredients together. Chill for one hour. Form dough into balls. Bake at 350 degrees for 10-12 minutes. Make sure to share with a loved one!