What a beautiful spring day!
We love coming back to South Dakota to see the green, green grass of home after a fresh rain. We spent the weekend in Brookings, SD in services at Brookings First Assembly of God church with Pastor Gerry and Cathy Bass. We started out Saturday with a Mother's Day Tea event…how fun was that! We loved having mothers and daughters of all ages attend.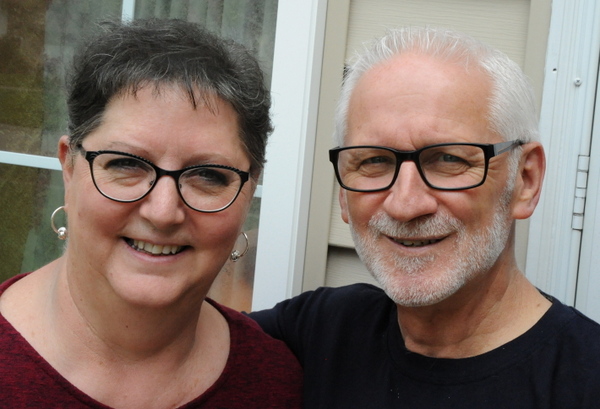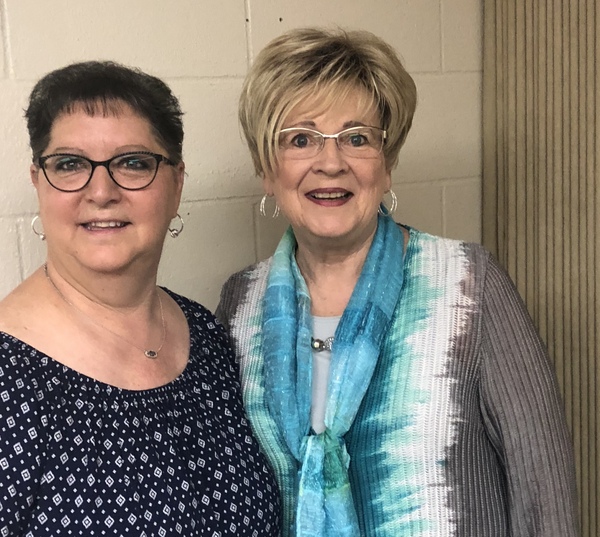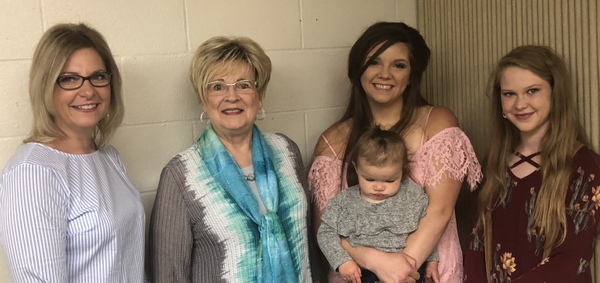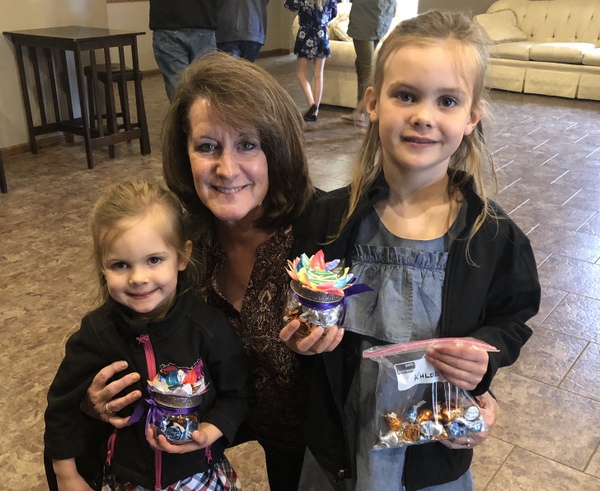 Then on Sunday we had a morning service where we honored all the mothers and others and climaxed with a beautiful altar call with many making decisions for Christ and two or three mothers, at least, who made first time commitments. That makes for a great mother's day!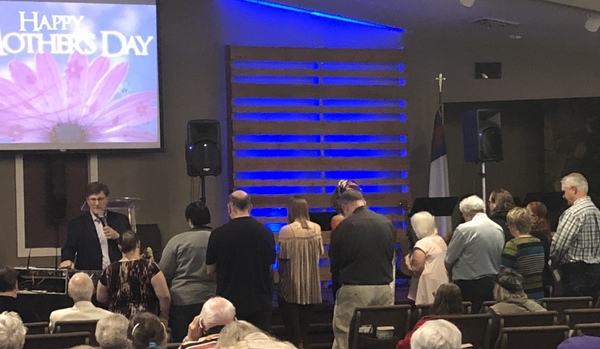 It was also a joy to be back with Ernie and Gloria Hutchins that worked for us over 20 years ago in our office for several years and did a great job!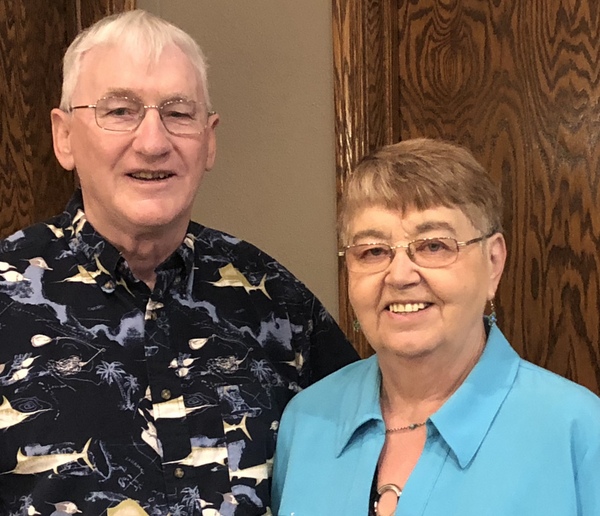 How precious to have had my daughter LaDawn born on my birthday, which is May 17th, Norwegian Independence Day. My mother always joked and commented, "When Gloria was born, the Norwegians lost their independence and she gained it with her tenacity, determination and zest for life." What an honor to my daughter born on my birthday, she's a jewel.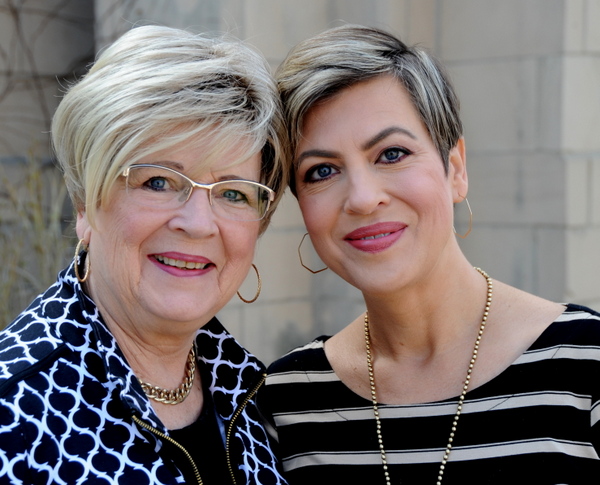 The week before we had the privilege of ministering at Christian Life Assembly of God in Watertown, South Dakota with Rev. Cliff Sheldon. It was a blessed time and it always feels like "coming home" when we visit.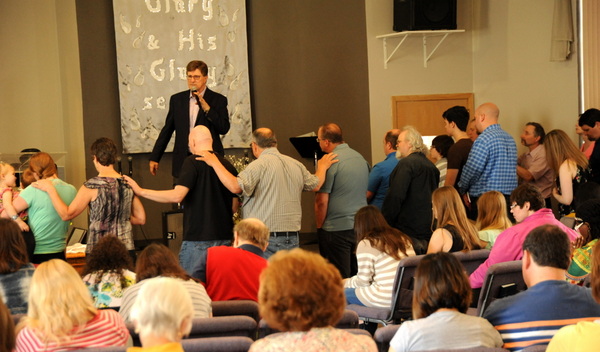 I would like to share with you an article that Larry wrote and thought it was so fitting. Just a testimony of his family and his mother…
What a change there was in my mother's life when our family came to Christ! My mom was a chain smoker, a worrywart and was ridden with such unbearable fear that would leave her often in a state of total panic and dread. If there was an electrical storm, she was so scared and terrified that she would run down to the old musty cellar in the farmhouse and sit on the water pump proceeding to wail and cry. (Electrical storm sitting on a water pump=probably not the best idea.) Of course, being a kid, I would tease her. Sitting there, she would shake her fist at me, "God's going to punish you!" As I stop to remember that, I realize that was my first introduction to what God was like. My interpretation was that I just knew that God was a big bully in the sky waiting to use a baseball bat on me for punishment.
Mom also had an almost paralyzing fear that something would happen to one of us kids. Again, as a kid, I never stopped to rationalize why she was so gripped by this emotion but my little brother, Lavern, passed away from whooping cough at almost one year old. I remember the gut wrenching sobbing that came from my mom when she received the news. Not knowing Christ at the time, she didn't have the comfort that only God could give.
Mom, when in her 20s, worked for a lawyer in Minneapolis at the Foshay Tower. My dad worked as a machinist during World War II in Minneapolis. Due to Dad's deteriorating health and troubled nerves as they moved into their 30s, Mom willingly gave up her great administrative job, and they moved to rural South Dakota. It was here they started a whole new uncertain life on the farm. Their life was filled with heartache and hopelessness…THEN CAME JESUS!
What a day…April 1957…our whole family came to Christ! When Jesus came into our lives, everything changed! Dad's health and wellbeing began to get better. Alcohol left our home. Mom stopped screaming and was delivered from chain smoking. Mom stopped worrying and became a whole new Mom. The farmers a ½ mile away knew "something" had happened to my mom when she wasn't in the farmyard screaming at the top of her lungs, "Watch out, the tractors are coming!" as she often would to warn us of sure danger. Her life until that point had consisted of such unrelenting fear and unrest. Now, she laughed, smiled, and was at total peace. Our entire home and countenance changed.
Shortly thereafter, the Lundstroms began the traveling ministry, and Mom offered up her home and experience as a legal secretary to head up the Lundstrom Ministry. She turned her home into an office with desks and employees, sacrificing her privacy and daily cooked for 10- 20 employees. Mom was the solid rock behind the Lundstrom Ministries. She continued to be the Office Manager until Parkinson's incapacitated her for 16 years.
It was devastating to see Mom's body cripple up to a fetal position. It was so painful to watch her lose the ability to talk or communicate, but we knew she was a prayer warrior. She loved her family and the ministry. Even though she lay in bed for 16 years, we never doubted that as she lay there with her hands folded, she was praying day and night for her family and the ministry they were a part of.
Mom was indeed like the woman in Proverbs 31. She was a virtuous wife who "awoke while it was yet night and provided food for her household (and ministry)" (vs 15). She also watched "over the ways of her household and did not eat the bread of idleness" (vs 27). As Mother's Day once again approaches, we all miss her greatly. We know, however, that the prayers she prayed continue on and that she is now fully at peace and rest, rejoicing in heaven. Thanks, Mom, for allowing Jesus to change everything!
I encourage you, friend, that if you find yourself like my mom entrenched in fear and hopelessness, the same Jesus that changed everything in her life will change yours as well. You just need to invite Him in!
Amen! I just love that story!
This weekend we'll be in Robbinsdale, MN for a Biker's Rally at Olivet United Methodist and on Monday we fly to Nashville for doctor appointments, etc. Thank you for your prayers and love. We hope you had a wonderful Mother's Day and a great upcoming summer!
Gloria
---
REFLECTION
---
RECIPE
Peanut Butter Crunch Pie
1/3 cup peanut butter
1/3 cup white syrup
2 cups Rice Krispies
Mix peanut butter and syrup. Add Rice Krispies. Press into pie pan. Fill pie shell with any flavor ice cream. Can also top with ice cream syrup. Double recipe if you want a 9x13 pan.
---