Whew! Let me catch my breath!
Where has the last six months gone? It just seems like it was January and here it is, now mid- July.
The last time I wrote on the web was that we were in the prairie lands of western South Dakota. Next we ventured on to our home office in Sisseton, South Dakota. Again, how different it is to go back to where you were born and raised, see your home that you lived in for 40 years now being occupied by somebody else, and to see our childhood home and the farm. All of the memories of that was very emotional. We were blessed to stay in the home of a child evangelist who is on the road, and then spent the days down at our ministry office sifting through 35 years of ministry stock, dead files, and thousands of photos, bus parts, tools, music equipment... and as they print on Auction sale ads, "too many numerous items to list!"
Besides all that craziness while in Sisseton, we held an exciting service in our "home church!" It's always great to see friends and family - and most exciting was seeing the dozens who responded to the altar call. That's where the joy comes from!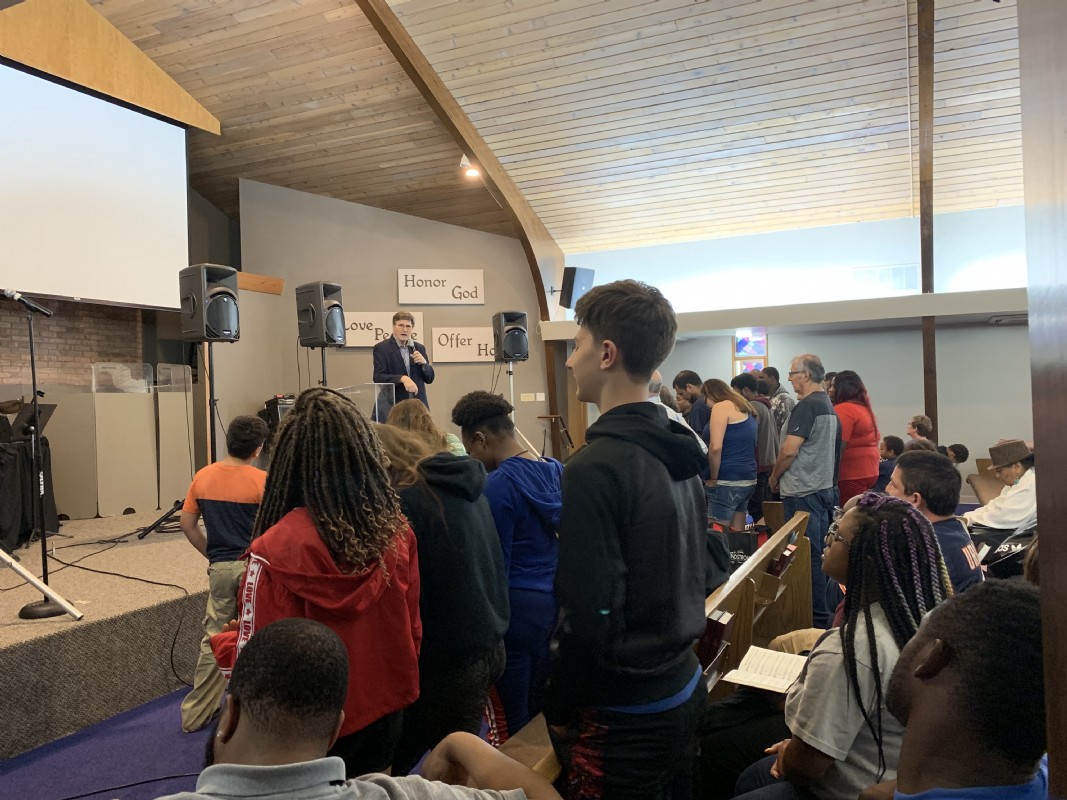 Sisseton, SD altar call
It was a joy to see our friends, the Wilmer's and Sundvall's from Northern Minnesota, drive over for the rally. They have been on many, many fun and fellowship tours.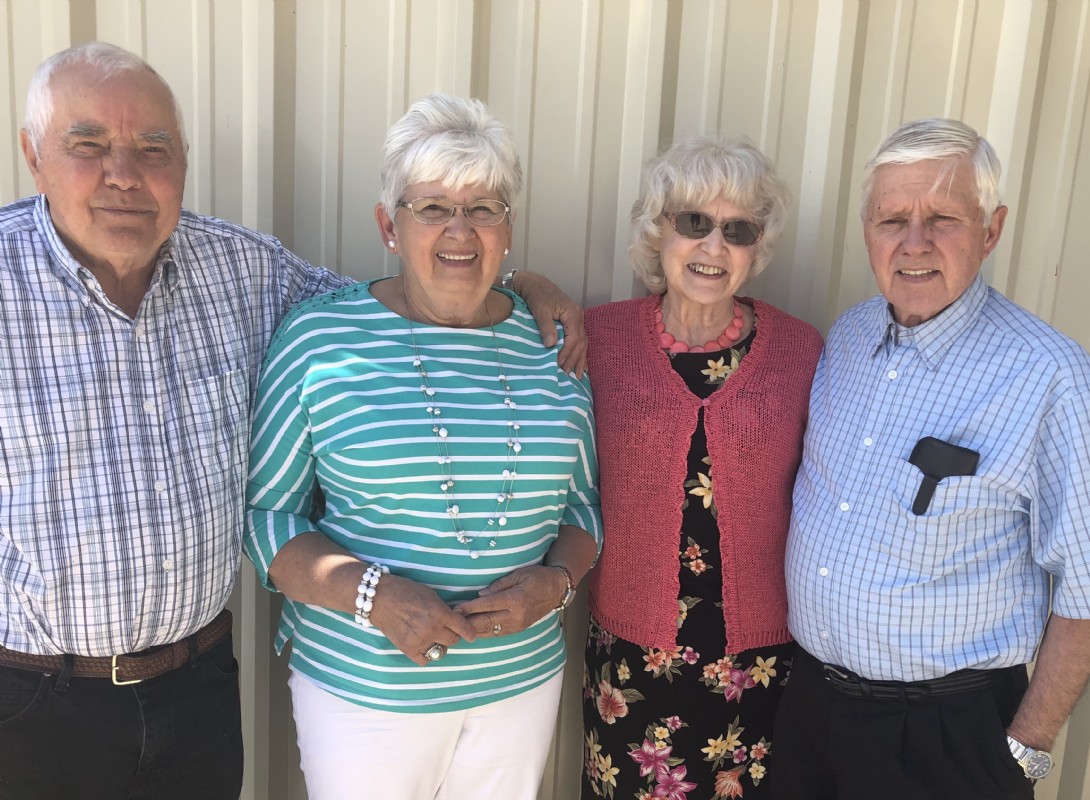 It was also fun getting a quick getaway to the lake with our nephew LJ and his son Zeke! We always treasure the chances we get to see family.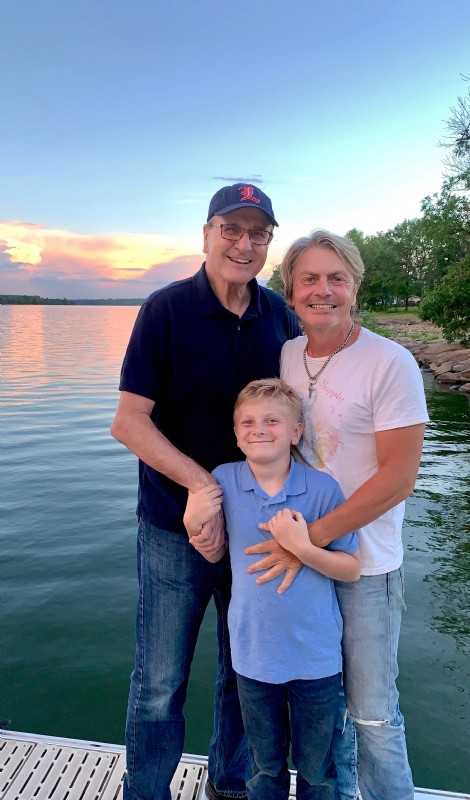 Then we drove to St. Cloud, MN for our annual ministry board meeting, and on to Minneapolis where we met our niece Londa for lunch to celebrate Larry's 76th Birthday.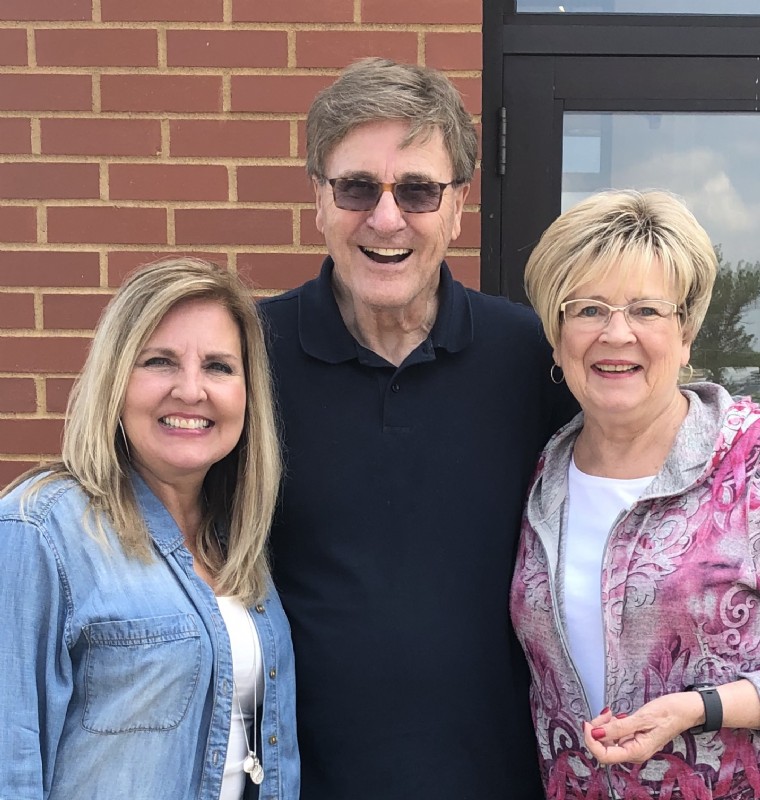 Our next stop brought us to Owatonna, Minnesota. On Sunday, June 30th we took part in the morning service at Elevation Church who is pastored by our friends Doug and Debbie Jones. Sunday night we held a rally in the Owatonna city park. Despite the pouring rain, thunderstorms, tornados warnings that scared many people away, 2 hours before the rally, the wind calmed down, the rain stopped, the sun came out and we had a great time of music, ministry and altar call! It was a perfect fun filled evening.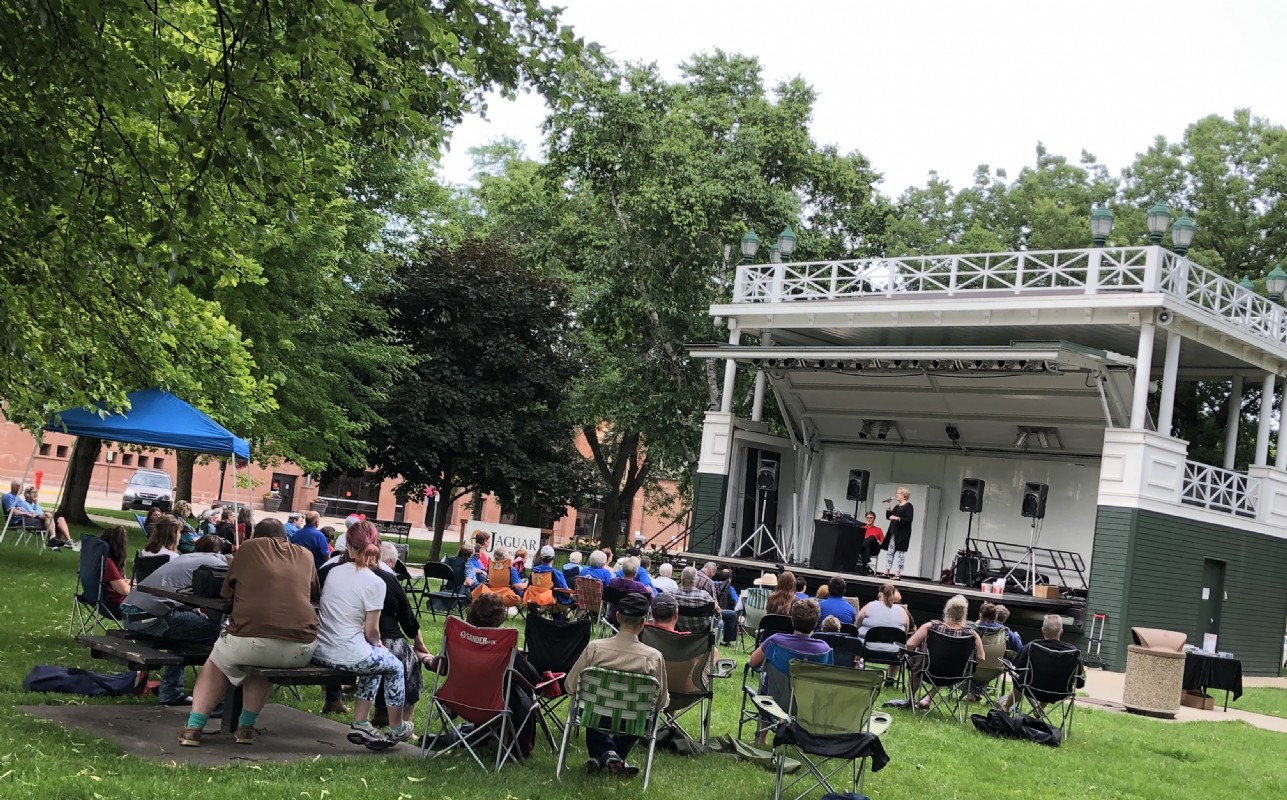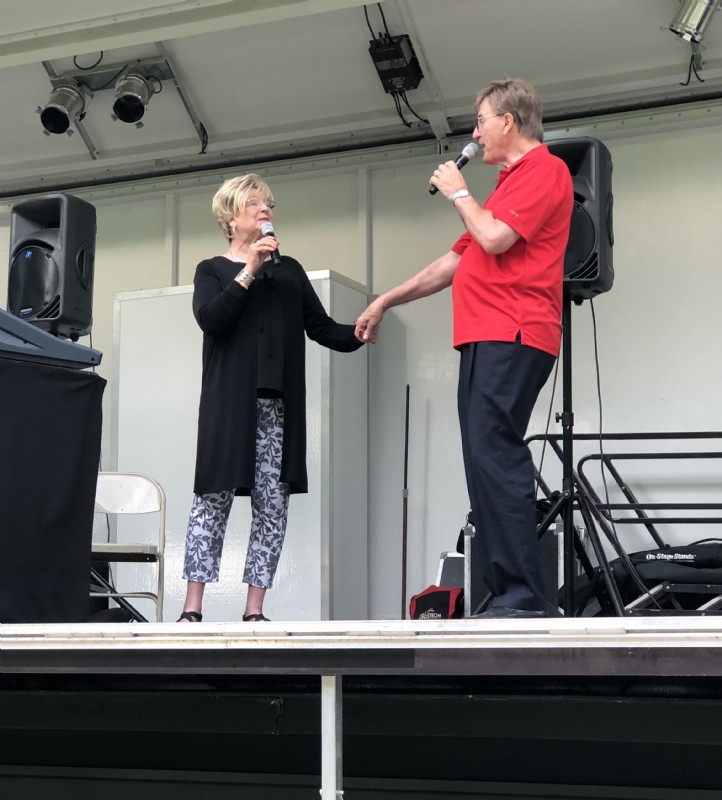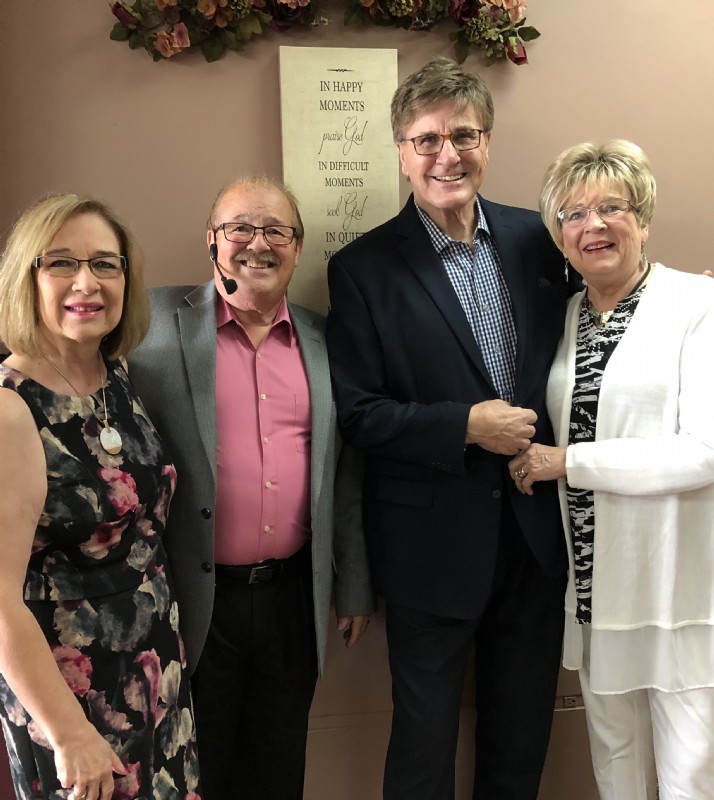 Pastor Doug and Deb Jones with Larry and Gloria
Then.... then the frosting on the cake was the delicious meal and birthday pies Debbie made to celebrate Larry and Pastor Doug's Birthday who share the same birthday... June 28th.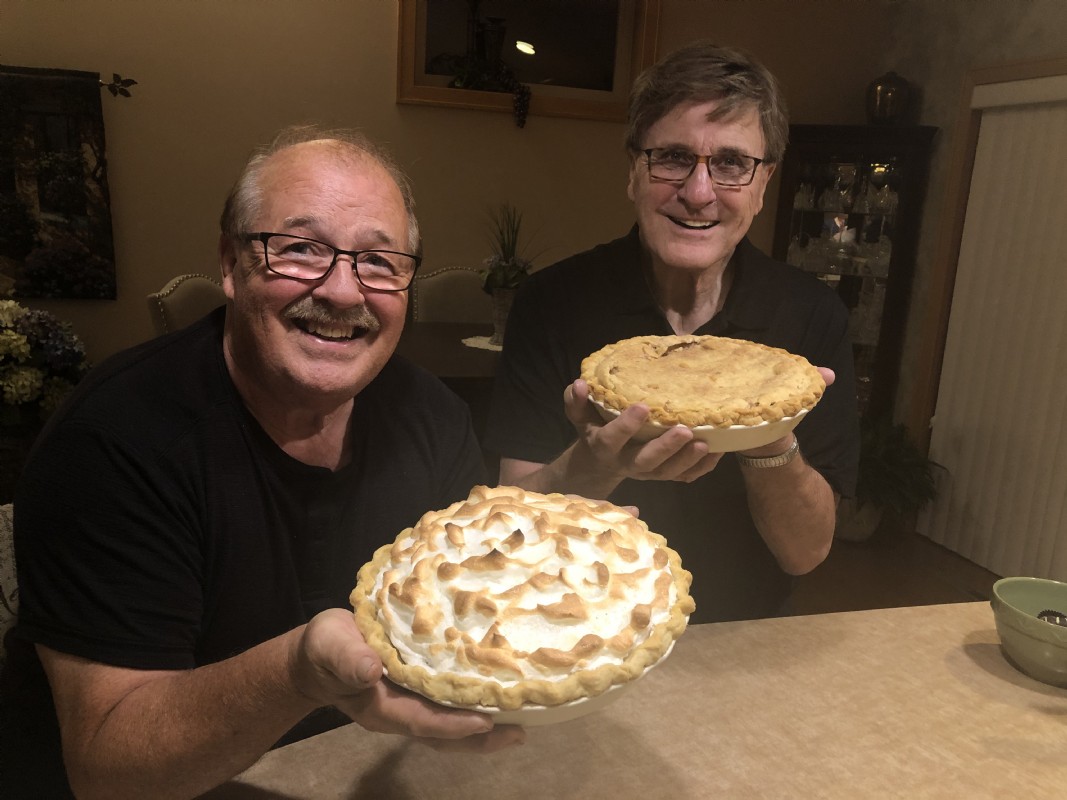 And then there was more cake! Larry was blessed with ice cream cake with our friends Bob and Sharon Conklin. He loves loves dairy queen ice cream cakes!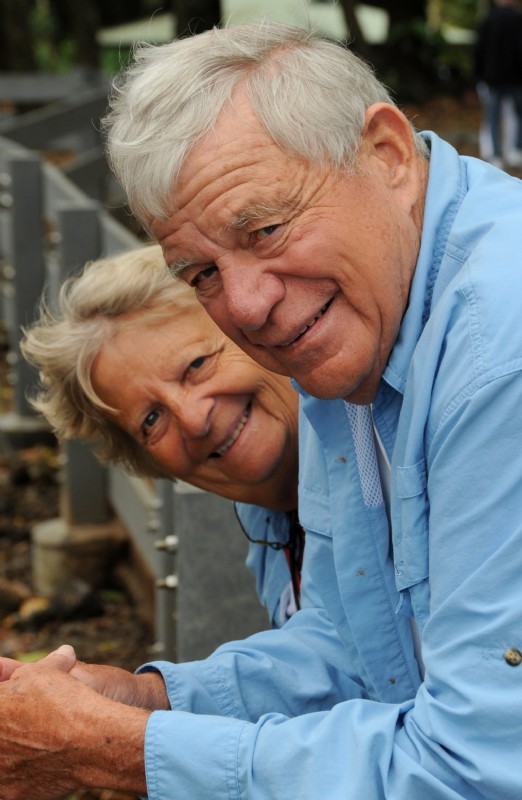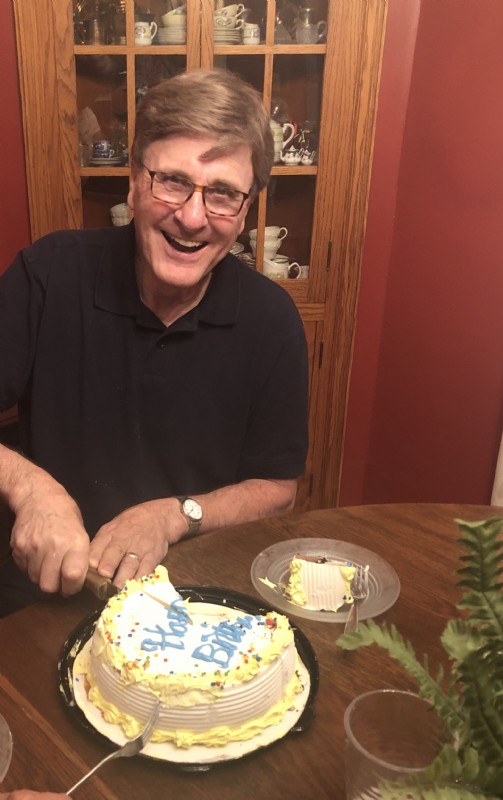 To wrap up the flurry of ministry and fun, last Tuesday we raced to the Minneapolis airport to head back to Nashville. After the intense security check, I proceeded to the x-Ray machine and I was halted by a stern scolding... "And just tell me why YOU didn't take your shoes OFF?" I smiled..... "I am 75 years old!" He deflated and acknowledged with an "OK." That's a perk of being 75.... I don't have to take off my shoes! They strip about everything else off or out of carry-on bags, guess after unloading all that, I am too old to be a threat! Yea!
So now here we are, back in Nashville in our home office...... have a great month!
Gloria
P.S. We fly back to Minneapolis on July 24 for a service in Wilmot, SD on Sunday, July 28th in the City Park. Then we'll be in Sioux Falls, SD on Sunday, August 4th for the morning service at Calvary Assembly of God. We'd love to see you!
---
REFLECTION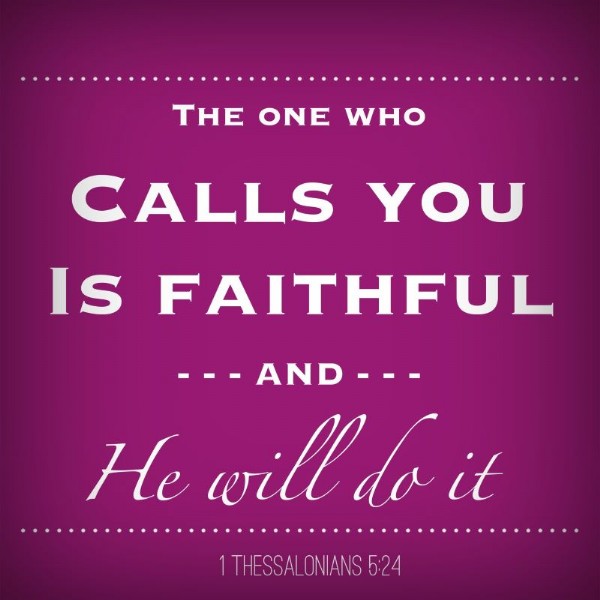 ---
RECIPE
Peach Pie
1 pie crust
1 c. sugar
½ c. flour
¼ c. butter –softened
4-6 peaches, sliced
¾-1 c. cream
Mix the sugar, flour and butter together until crumbly. Place ½ of this in the crust. Slice the peaches over the crumb mixture in the crust. Add the remaining crumb mixture over the peaches. Pour the cream over all. Bake at 350 degrees for 1 hour.
---