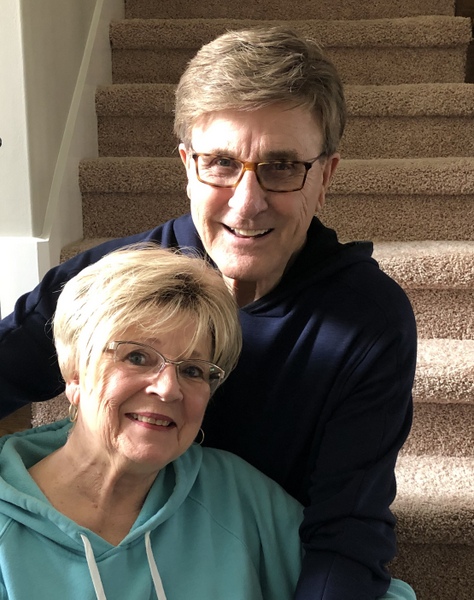 Hello from Tennessee! Wow....we had a blast of winter here a few days ago. It is very unusal to get snow in Tennessee where we are at, but we got 4 inches which makes us giggle when we think of our winters in South Dakota. Two flakes of snow here shuts down schools and events!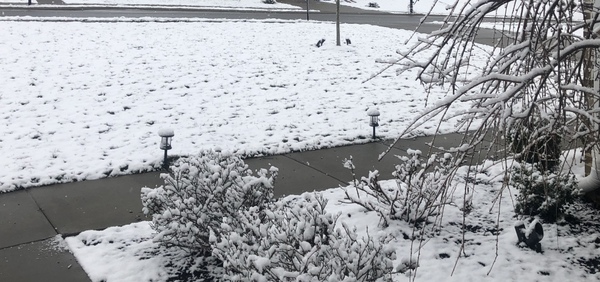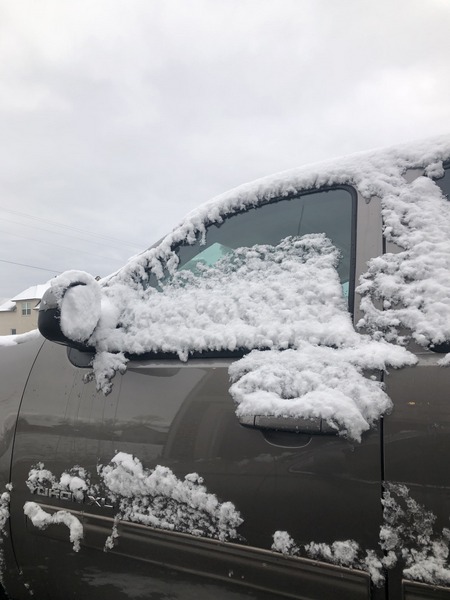 Valentine's Day is almost here, and I thought I would share our story of how we made the decision to tie the knot! We laugh about it now, but it was very serious time for us back then. We are very thankful for the decisions we made.....enjoy the story!
---
"I Don't Like You!"
I was stunned and shocked by Larry's response! We had been dating for several months and I was thinking about the future and thought, come on, LARRY, really in this relationship, where is it going? I was 21 years old, which back in the 50's and 60's was getting too old to get married. I had determined that if he wasn't talking marriage or going to bring it up that he maybe wasn't serious about our relationship and I would move on. As the old saying goes, "There are more fish in the pond."
On a spring night in 1965, he brought me out to his parents farm. We ate, chatted, and his parents later went upstairs so it was just the two of us sitting on the couch. This determined Norwegian wanted to know the future for us. We had talked about his call to full-time ministry on the road and I knew that when he would leave again in a couple days, he would be gone for three months. There still were no hints as to the future so I softly approached him, "Larry, we've been dating for months, and you have never talked about the future or where this relationship is going."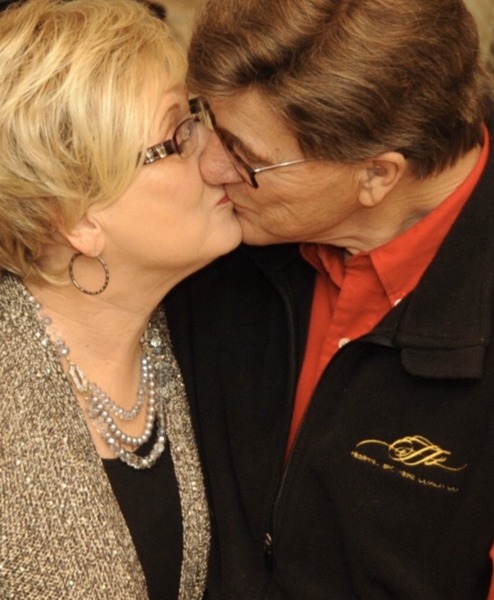 To my disappointment he just sat quietly and emotionless. Again, I pressed him, "Do you like me?" To my total shock he looked at me and calmly said, "NO"! Those next few seconds seemed like hours. My heart just about stopped, and then he smiled his big huge grin and said, "I don't like you, I LOVE YOU!" My heart fluttered with emotion.
From that night we began to make plans for our wedding. To us, this was life's biggest decision for us, next to being born again. We knew this was the one time decision "till death do us part," and it was a serious one. I would like to say that our courtship was a path of roses. It wasn't! In fact, it became a bit 'testy.' Larry was scared that I would marry him just to be in the limelight of a well-known ministry and to be on the stage singing. He actually made everything sound so bad that there were nights I would cry, "God, are you sure about this? We have both prayed for God's mate for our lives since we were both teenagers. God, please confirm again that this is the one."

As Paul Harvey used to say, "...and now the rest of the story."
Closer to the wedding date, the more intense he became. He was less carefree and lighthearted. I was deeply concerned! This was serious. He wanted this to be God's relationship, and he was really worried about if I could handle the road with all it struggles and challenges. (Years later when I shared this story to my mother she said, "Missy, God knew he was preparing you for this. God knew if you could handle growing up with 10 brothers, you could handle everything and anything you would face on the road. You are a tough Norwegian.") I questioned him why he was so uptight as I never saw him that way before and he said, "Honey, when I say I DO at the altar, I will change." Oh, I thought to myself, now what?

Well, from the moment he said "I do," Larry held true to his word. He returned back to the happy, fun loving Larry I was accustomed to. He truly is my best friend, and a great father, grandfather and great grandfather to our family. How blessed I am every day that he treats me like a queen (I probably don't deserve it all, but I sure do like it. I think he has spoiled me.)

God knew our hearts and our desires. Psalm 37:4 says, "Take delight in the Lord, and He will give you the desires of your heart." To take delight in the Lord means to fully commit your life to Him, not just part of it. To take delight in the Lord means to worship him, to engage in His Word , to spend time in His presence to hear His voice. To take delight in the Lord means to ask God to give you a pure, tender and loving heart.
Jeremiah 24:7 is my prayer for Larry, I, and our family, as well as, for you dear friends, "I will give them a heart to know me that I am the Lord." May we all have a heart that longs to know the Lord!
Have a Happy Valentine's Day knowing you are loved so much!
Gloria
---
REFLECTION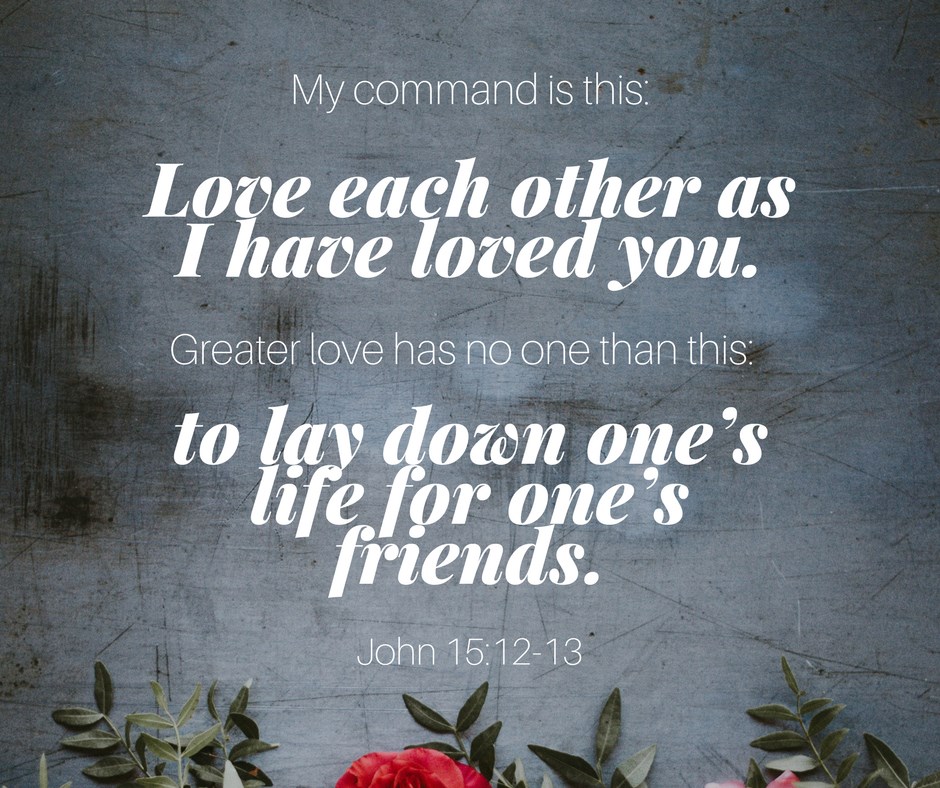 ---
RECIPE
One of my favorite cakes of all time is the Red Velvet Cake my mom used to make. It is the perfect dessert to celebrate someone you LOVE with its vivid color and scrumptious taste! You can top it with cream cheese frosting for the perfect pairing.
RED VELVET CAKE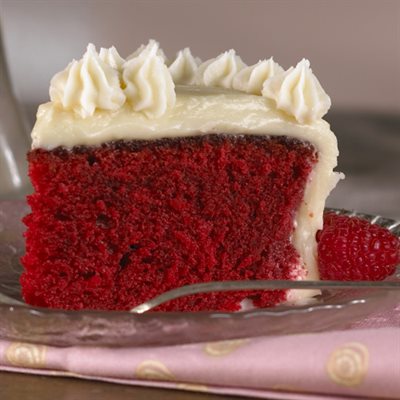 2 1/2 cups cake flour
1 1/2 cup sugar
1 cup buttermilk
1 1/2 cup corn oil
2 eggs
1 tsp baking soda
1 tsp cocoa
1 tsp vinegar
1 tsp vanilla
2 oz red food coloring
Mix all of the ingredients together and pour into a 9x13 inch cake pan. Bake at 350 degrees for 30 minutes.
EASY CREAM CHEESE FROSTING
1 8 oz package cream cheese, softened to room temperature
1/2 cup unsalted butter, softened to room temperature
2 cups powdered sugar
1 teaspoon pure vanilla extract
In a bowl using a mixer, beat the cream cheese until smooth. Add the butter and mix for about 30 seconds-1 minute until well combined and smooth. Add in the powdered sugar and vanilla extract and continue mixing until mixed well. Spread on your cake.